Get connected with Plusnet broadband
The folks at Plusnet have over two decades of experience in the field of internet service provision, helping to keep Britain connected since 1997.
Key points
Plusnet has over 20 years' experience in providing internet service for the UK
The company employ UK-only call centres, which is handy if you do happen to have an issue
Plusnet has a variety of broadband packages available to cater for all levels of connectivity
Promoting "good, honest broadband", the Northern supplier positions itself as the best thing to come out of Yorkshire since the Yorkshire pudding. Given how awesome Yorkshire puddings are, that's a pretty high standard to aim for. 
Can Plusnet rise to the challenge and "do you proud" as it claims? Grab your flat cap and order in a pint of best, as we head north to find out.
About Plusnet 
Originally born out of the Force9 internet brand, Plusnet has been an ever-present name in UK internet technology since it took over the Force9 mantle in 2000. By the end of that year, the newly minted Plusnet had launched its first broadband service, and was truly off and running. 
Year-on-year growth ensued until Plusnet was eventually bought out by BT in 2007. Despite the acquisition, Plusnet has continued to live on as its own entity since then and is still going strong to this day. In fact, Plusnet has grown even further and now offers with numerous services outside of broadband, including Plusnet mobile and Plusnet TV.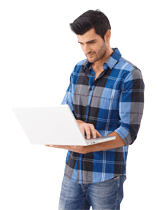 What's included in a Plusnet broadband package? 
A typical Plusnet package will see you equipped with a whole host of goodies. 
One such goodie is unlimited broadband as standard, meaning - whether you're an avid music fan or a keen movie watcher - you'll never have to worry about how much you download. 
Meanwhile, any web surfing can be done safely with the inclusion of Plusnet Protect and Plusnet SafeGuard – the company's internet security software that shields you and your family from spam, viruses and malicious content. 
In addition to these inclusive perks, Plusnet also supplies you with a free wireless router worth around £40, which is an expense that is often overlooked when it comes to internet setup. 
Plusnet also offers flexible contract lengths, so you won't be tied in for longer than you want or need. The duration of your contract can vary from one month to 18 months, as well as the standard annual contract.  
You can even earn yourself money off by taking advantage of their refer-a-friend scheme. What's more, the number of recommendations you can make is limitless, opening up a world of discount for those that have a wide social circle. 
What Plusnet packages are available? 
While the broadband bundles can be tailored to cover your preferred contract length, the packages themselves fall into three primary categories. 
These include: 
Unlimited 
The basic package with up to 17Mb estimated download speed. Ideal for standard browsing, everyday streaming and general internet use.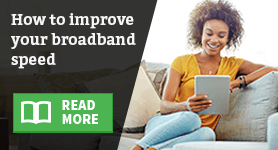 Unlimited Fibre 
Increased connectivity with up to 38Mb estimated download speed. Perfect for downloading, HD streaming and online gaming. 
Unlimited Fibre Extra 
Superfast broadband with up to 76Mb estimated download speed. Tailor-made for extensive internet use and multiple connected devices. 
It's worth noting that some of these plans do fall into restricted contract lengths, so if you're looking for a monthly contract, your options may be more limited than if you were open to an 18-month commitment. 
What do the Plusnet reviews say? 
Plusnet's website states that the company lives by the simple ethos that "everyone deserves to pay a fair price and still get great customer service." To hammer this fact home, recent years have seen Plusnet clean up in broadband awards, with Plusnet customer service in particular winning a number of gongs. 
As a further display of confidence in its abilities, the Plusnet website even namedrops its competitors, claiming to have "more satisfied customers than Sky, Virgin and TalkTalk" (according to a GfK NOP survey). Quite the bold statement in what is essentially the ISP equivalent of the Scottish baring their keesters to the English in Braveheart. 
Luckily, Plusnet hasn't quite reached that level of competitive provocation yet. However, with Plusnet Joe at the forefront of the Plusnet TV ads, who knows what the next ad campaign might bring...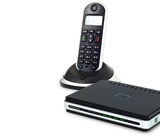 Switching to Plusnet 
So, your mind is made up and you've decided you want to head north with your broadband. Now what? 
With a customer-focused business ethos and UK-based call centres, the good folks a at Plusnet try to make the switching process as simple and pain-free as possible. The guys and gals and Plusnet HQ will even contact your previous supplier and deliver the bad news on your behalf. 
In most cases, you can be up and running with Plusnet internet in as little as ten days, particularly if you happen to be with TalkTalk, Sky or BT. However, things are a tad trickier with Virgin Media. 
As the Virgin Media crew use a different network, Plusnet will need to install a new line. Luckily, this can be done easily without issue. However, it does mean you'll need to contact Virgin directly and give them 30 days' notice that you're leaving. 
Top tips for cheaper broadband 
Price is often the top priority for a lot of people on the hunt for broadband. If that includes you – you're in luck! 
To paraphrase Tom Jones, it's not unusual for Plusnet to offer discounts. While that rewording may not have gotten Tom to #1 in the charts, it's still comforting to hear if you're in the market for cheap internet. In the past, Plusnet has offered everything from waived activation fees to £50 cashback, so it's worth checking back habitually if you're eyeing up a switch. 
If you're serious about switching, it's always worth comparing broadband prices with GoCompare before you make any firm decisions. Knowledge of the market place can help you make informed decisions when it comes to internet providers and their relevant plans/packages. What's more, you may uncover a better price in the process. 
By Martyn Grant