Compare cheap short term and no contract broadband deals to find the perfect fit
If you're looking for broadband but don't want to commit to a lengthy tie-in, short term and no contract broadband packages might be perfect for you. Great for temporary fixes and flexibility, they give customers the chance to connect for short periods of time.
However, it's worth checking out the costs you may have to pay for the added freedom.
Key points
Short term and no contract broadband deals allow you to surf the internet without being tied into a lengthy contract, ideal if you don't intend on staying with a provider for a long time
While they offer greater flexibility in terms of commitment, a 30-day deal tends to cost more than you'd pay per month on an annual contract, plus there are significant set-up costs
Look at the bundles available before you choose a provider as you may be able to enjoy perks such as free TV packages, but ultimately the deals are better when you commit for longer
What are short term and no contract broadband deals?
For the majority of broadband deals, you can expect to be locked in for anything between 12 and 24 months. This can be great if you like to sort out your provider contracts once every year or two then forget about them.
However, there are some providers who offer much shorter deals, starting at 30 days with no compulsory renewal after the period ends.
These packages are ideal if you only plan on being somewhere for the short term, as the name suggests, such as a holiday home or rental flat.
You can get many of the service perks of long term contracts in terms of connectivity and speed, but for less days.
Is there a difference between short term and no contract broadband?
Not really! The only things that differ between the individual deals are the providers, the length of service, the speeds, the download limits and any add-ons.
The similarity that groups these types of internet packages together is that they don't force the customer to commit for over six months at a time, and in most cases the deals won't automatically renew at the end of the time period.
Which providers offer these types of contracts?
It's becoming more common for well-known providers to offer short term and no contract deals.
Based on who you go with, you can get added extras too.
For example, Now TV offers broadband with various television packages thrown in, while Direct Save Telecom has more traditional phone and broadband combinations.
Other providers include SSE, Virgin Media, Sky Broadband and Zen, so it's worth researching what's out there if you're considering taking up this type of deal.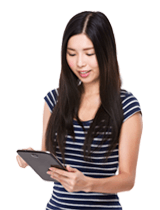 Advantages of short term and no contract broadband
You won't be tied in to a particular product for a long period of time
The option to cancel your service at any time, often without large cancellation fees
Change providers as and when it suits you, be it because a different provider offers a cheaper deal or because your circumstances change
Test out a provider before committing to one of their longer deals
You can still access fast surfing speeds, decent download limits and added extras
Disadvantages of short term and no contract broadband
In most cases you have to pay a set-up fee, which can be expensive
If you change from one short term internet provider to another, you'll probably have to pay another set-up fee. This can negate any potential cost savings in the long run
The luxury of flexibility can come at a price, on average working out as more expensive per month than longer term tie-ins
You might still have to pay for things like a router or line rental, depending on the deal
The bonus add-ons and extras may not be as good as those offered with long term deals
What might I miss out on by not having a traditional contract deal?
Cheaper costs on a month-by-month basis, as longer tie-ins can bring the cost down
Relatively hassle-free internet, as you'll have to renew your internet deal as regularly as every month rather than once every year or two
Commitment perks, such as discounts or freebies on routers, modems, line rental or set-up
Impressive bonuses, for example annual TV subscriptions, bumper packages of channels or unlimited streaming on platforms like Netflix
Your favourite provider may not actually offer a short term or no contract deal
Alternatives to short term and no contract broadband
There are other options to consider before plumping for this type of broadband deal.
Tethering
This involves using your smartphone as an internet hub. You use the data that you receive on your mobile phone as though it's your wifi hotspot, essentially extending your phone's internet access so that it can be reached from your laptop or computer.
Tethering can be expensive if you don't have a generous data allowance, as you'll quickly burn through your quota and could incur excess data usage charges. Also, some smartphones aren't able to be used for tethering.
Using a dongle
If you're using just one computer, it may work out cheaper for you to get a dongle for short term internet access.
A dongle is a small modem stick that fits into the USB port on your computer or laptop. It allows you to access mobile internet, much like a larger modem would, but it's often limited in terms of data usage and connection speeds.
They aren't cheap, but neither does short term and no contract broadband.
By Amy Pay
[SeanSocialShare]