Guide to student broadband
Key points
Most deals are for 12-18 months but you may be able to find a shorter broadband contract to fit your university term length
Consider how you and your housemates will split the cost of the broadband
Think about whether a broadband and TV bundle makes more economic sense
For students heading off to university for the first time, trying to balance living alone while studying can be tricky. Between socialising and making new friends, the practical considerations of moving away from home are usually put to one side.
If you've relied on your parent's broadband connection while living at home, you'll need to think about how fast you need your student house broadband to be and how much this will cost when divided up between you and your housemates.
Researching the wide range of student broadband available can be daunting. Those who live in halls of residence during their first year can avoid this, so check whether your internet connection is included as part of your accommodation.
Moving into a shared house, however, can mean negotiating a minefield of broadband deals with housemates, budgets and internet habits to consider.
There are broadband deals specifically tailored for students, allowing you to take out shorter contracts with more flexibility, but is this the right option for you?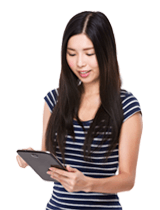 Contract length for students
Before you search for the right broadband package, have an honest conversation with your housemates about how the bill - along with your other outgoings - will be paid.
Organising your finances in a house share can be difficult, but having an up-front conversation is the best way to tackle a sometimes difficult issue.
Student broadband is no different to standard broadband in terms of what you get. The difference generally comes with the added flexibility offered by shorter deals which allow you to tailor your contract to your needs.
Lots of broadband providers offer nine-month contracts, fitting in with the length of time you're likely to live in your student house.
These contracts mean you won't have to pay for broadband while you're not living in the property in the summer vacation, meaning a potential saving when compared to traditional broadband contracts of 12-to-24 months.
Non-student-specific broadband deals shouldn't be ignored, though. Broadband companies like you to take out longer contracts, so may reward you with a competitive price for taking out a 12-month deal.
A month-by-month contract could be another option to consider - this would give you the flexibility to cancel at any point, rather than being tied into a contract, but again you may end up paying a premium for that flexibility.
Types of broadband
The type of broadband you decide on should depend on a number of factors, such as the number of people sharing the accommodation, the speed you need and the download allowance you're after.
Wireless broadband is high on your list of priorities, as you and your housemates will need to access the internet for university work and leisure from different areas of the accommodation.
Things to remember when considering student broadband:
How many people will be sharing the connection?
How long a contract should we take out?
What speed will we need for good service?
Do we want to bundle with digital TV?
Will we need to pay line rental?
If you and your housemates are concerned about cost, mobile broadband could be worth thinking about, but remember that this is likely to come with restrictions with regard to speed, coverage and data allowance. So if you're looking to stream television programmes or are a keen online gamer, you may want to look elsewhere.
Fibre optic broadband offers the quickest speeds and a large download allowance, so could be perfect for a shared house. It can be more expensive, though, so think about the speed you need and your internet usage.
If you're also interested in TV packages, it could be a good idea to bundle this with your broadband as attractive deals can be offered. Entertainment packages, like Sky or Virgin media may not be for the majority of students, though - costs can be prohibitive, and you may have sit infront of the box every night to make it worth your money.
As alternatives, streaming services like BBC iPlayer and ITV Player mean you can watch a lot of television online almost as soon as it's been aired (you'll still need a TV licence though), while companies such as Netflix and LoveFilm charge monthly subscription fees for access to a wealth of movies and television.
If you're looking at broadband-only deals then you may still have to take the cost of a landline into account. Virgin cable broadband (Virgin's fibre optic service) removes the need for a landline, but that doesn't necessarily mean it's the cheapest option, or the right one for you - consider your needs and the other deals on the market.
You may not necessarily need a landline, but the difference in cost between broadband only and a bundled broadband and phone service may be so negligible that it's worth taking advantage of.
Speed
Your broadband speed affects how quickly web pages load, the speed at which you can download music, TV and films and how well you can stream.
If you or your housemates are heavy internet users then it might be worth your while going for unlimited usage
To assess the speed of internet connection you and your housemates need, have a chat about your internet usage.
Most students are on the internet for large parts of the day for study and research, but what if one of your housemates plays games online or streams data-heavy films?
This could mean you need a higher speed than the average household. In that situation, you might want to consider fibre optic broadband.
Remember that the speed advertised isn't necessarily the speed you get - by the time an ADSL connection has travelled through copper wires to your house, a lot of the speed may be lost.
There are many factors at play, including the quality of your wiring and how close you are to the telephone exchange, so remember that 'up to 50Mbps' means just that.
It's been said that - as a rough rule of thumb - you can calculate the true speed of your service by dividing the number of housemates you'll be sharing with by the speed on offer. So if your service delivers a speed of 30Mbps and you're sharing with four people, your actual speed could be more like 7.5Mbps.
Unlimited versus capped
Deciding whether you need unlimited data allowance or a capped policy is something that only you and your household can decide, depending on your circumstances and needs.
If you or your housemates are heavy internet users then it might be worth your while going for unlimited usage, but if you're careful about your downloads and vigilant then a fixed limit could be a more cost-effective option.
By Emily Bater