Find out more about data roaming, useful apps and extra charges with our handy guide to using the internet abroad.
Key points
Try to use wi-fi whenever you can
Buying an add-on will let you use the internet at a fixed price
Your phone and gadgets may already be insured through your bank account, home insurance or credit card
When you're on holiday, it can be all too tempting to stream music or upload pictures to social media.
Unfortunately, using internet abroad can lead to running up expensive bills, so take care if you're intending to take a mobile device - like a laptop, mobile phone or tablet - away with you.
Wi-fi and internet cafes
To save on money, use wi-fi or an internet cafe wherever you can - most cafes, bars and hotels will have free wi-fi, but it's important to take precautions before connecting to public wi-fi.
Always try to connect to free wi-fi or find an internet cafe before downloading or uploading anything, to avoid eatingvup a lot of your mobile data.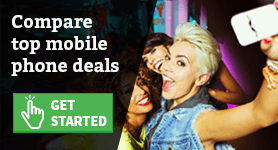 So if you're just dying to upload that picture of you in front of the Eiffel Tower to Facebook tout suite, make sure you're safely in the confines of a free wi-fi area, better still if it's your hotel wi-fi.
Using a laptop
If you're planning on taking your laptop abroad and using mobile broadband, you may want to think about buying a dongle.
A dongle is a small device that fits into a USB port on your computer and enables you to access the internet remotely.
You can buy a data package for your dongle like you would for your mobile and if you want to use your dongle abroad, your package will need to cover this.
Unfortunately, a dongle will only be able to provide an internet connection to the device it's plugged into.
If you'd rather create a hotspot so a few of you can connect to the internet at once, a mobile wifi hotspot device may be a good idea. It works in a similar way to your router at home except it uses a 3G or 4G network.
You can get a mobile hotspot device and contract from mobile providers such as Three, EE and Vodafone.
Using a tablet
You should treat your tablet as you would a mobile phone.
You can buy an add-on from your provider which will enable you to use the internet at a fixed price while you're away
The same rules apply in terms of data roaming so you should connect your tablet to wi-fi wherever possible.
Remember to download any books, games or movies before you leave.
Data roaming
When you use your mobile phone abroad, it's known as roaming.
This is when your phone automatically connects to another network while you're away so that you can call, text or use the internet.
Roaming can become very expensive as you're typically charged a higher rate than you would be in the UK. Your free allowances also don't count abroad unless you're on a data plan that specifically covers this.
To prevent paying over the odds, make sure your data roaming option is switched off in your phone settings.
If roaming is included in your phone plan, you'll need to check your settings to make sure it's enabled in order to use your phone abroad - Apple phones have this switched off by default.
The UK is currently able to take full advantage of the spending caps implemented by the European Union (EU).
The EU will be scrapping data roaming charges completely by June 2017 but, as Britain has opted to leave the EU, this may not apply to those from the UK.
While you're within the European Union, you won't be charged for receiving texts or voicemails but you'll be charged for receiving calls.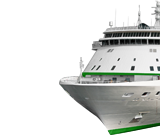 If you're on a cruise, try to only use your phone when you dock or when you're on land.
Charges
Ofcom† has ruled that no matter where you go in the world, all mobile operators have to cut you off after you've spent €50 of data per month.
Ofcom said, 'From April 2016, mobile operators can only charge a limited amount for roaming, beyond what a customer pays domestically. That means providers can add a surcharge of no more than €0.05 (around 4p) extra per minute for calls made, €0.01 (around 1p) for incoming calls, and €0.02 (around 1p) per text, all excluding VAT.'
However, if you'd like to spend more than this, you can agree a higher limit with your provider.
You'll get an alert from your provider after you've spent 80% of your data limit.
Add-ons
You can buy an add-on from your provider which will enable you to use the internet at a fixed price while you're away.
Remember to check what will happen when you use all your add-on allowance as you may be charged standard rates again.
If you sign up for an add-on, you may automatically be opted out of the EU data cap, so get clued up on all the terms and conditions before you head off.
Use a different SIM card
Alternatively, you could purchase an international SIM card which may offer lower prices in the region you're visiting.
Beware of apps that automatically update as this will use your data
Buying a local pay as you go SIM card when you arrive at your destination is also an option. It'll enable you to pay local rates when you're contacting those in the same country. Bear in mind that it'll still cost more to ring home.
If you're thinking of buying a new SIM, check that your phone isn't locked to your current SIM and determine exactly what the rates will be before making a purchase.
Voicemail
Take care when it comes to voicemail. If you're travelling outside of the EU, some providers may charge you every time a voicemail is left on your phone.
However, you may be able to disable your voicemail temporarily while you're away so that you're not charged for this.
Useful apps for travelling
It's worth downloading some handy apps before you leave. 
Free apps, like Onavo Extend, compress data which could save you some money while you're abroad by reducing the amount of data you use.
You can also use Google maps to download routes so you can use them offline, preventing you from using up data while you're exploring. 
An app like Pocket will save web pages for you so that you don't have to continually search the internet.
Beware of apps that automatically update though as this will use your data if you're not connected to wi-fi. You can turn the updates off in your settings easily.
If you'd rather not download any apps, you could always screenshot pages that you think will come in handy.
Insuring your phone and gadgets
You should contact your provider as soon as possible if your phone is missing or stolen as you may be liable for any charges run up on your phone otherwise.
Five of the biggest phone networks - Three, EE, Virgin Mobile, Vodafone and O2 - automatically cap the spend if you report your phone as missing within 24 hours. You'll only be responsible for paying a maximum of £100 for unauthorised use that falls outside of your allowance.
When travelling abroad, it's best to insure your phone and gadgets in case they get lost, stolen or damaged.
Before you take out specific insurance, check that your belongings are not already covered by your travel insurance, home insurance or bank account.
Banks offer cover with some of their accounts. You'll need to have the right bank account and register your mobile with them before your policy is valid and some of these accounts might have a monthly useage fee.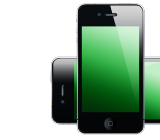 Always double check that you're covered with your bank before you set off on your travels.
If you've got a premium credit card, this may also offer a level of cover for your mobile phone. If you're not covered by any of these, consider taking out a mobile phone insurance or gadget policy.
Back up your phone
Of course, no insurance can replace the invaluable data you have saved on your phone so it's worth backing up your phone before you go. That way, if any harm should come to it, you'll have your photos and music stored elsewhere.
By Alice Morgan