Could you build and maintain your own business website? It may be easier than you think - read our five simple steps and take control of your company's digital presence.
For businesses that want to thrive in an increasingly digital world, a strong internet presence is essential, but setting up a website needn't be complicated or costly.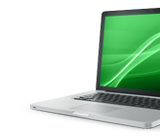 Nowadays, if you're not online it can feel like you don't exist. That's fine for individuals who want to keep their private lives private, but for businesses it can spell disaster.
For a large proportion of the population the internet is the first port of call when seeking out a product or service, and if your business isn't there, you're missing out - not to mention potentially alienating existing customers.
In a world preoccupied with dot coms and digital data, building a website for your small business can seem overwhelming, but it can be done in five relatively straightforward steps.
Ask yourself what you want the website to achieve
1. Plan and research
The first - and most important - step is asking yourself what you want the website to achieve. Will it act as a distribution channel, or as an advertising/promotional channel? Who is your target audience? How do you plan on engaging with your market in an online environment?
Take a look at your competitors' websites and see how they do it, and what their websites offer their customers. Look at other websites in general that you find appealing and note down attributes you'd like to see on your own site.
2. Register domain names and spots on social networks
Your domain name is the name of your website. It doesn't have to be the name of your company, but it does have to be memorable, relevant and as snappy as possible. You'll also have to think about how it will fit into your wider marketing activities, such as on print adverts or business cards.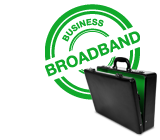 Once you've decided what name you'd like, you can 'buy' it from web-hosting companies such as 123-reg,†GoDaddy† or EasySpace.† The cost could range from just a couple of pounds to over a hundred, depending on what type of domain extension you want (.com, .net or .co.uk, for example).
If someone else already owns your chosen domain name you may have to rethink your choice, or be prepared to buy it from them, which could prove expensive.
Once you've purchased a domain name, you should set up - or at least claim - a Facebook page, Twitter account, Google+ page and LinkedIn profile under the same name. You may not be ready to use these sites just yet, but you likely will in the future.
3. Choose a web host
Every website needs a host; a server where all of its data is stored (think of it like 'buying space' on the internet).
Hosting your own site is usually too expensive for a small business - if that's the case you'll need to go with an external host (of which there are dozens searchable online). There are a couple of options here.
Many hosting companies also offer DIY 'build your own site' packages, which makes the business of layout and design more straightforward
A shared web host is the least expensive option, and means you'll be sharing a server with other websites. Dedicated hosting means you'll have your own private server (so your site won't be competing with others for speed) but costs a lot more.
Many hosting companies also offer DIY 'build your own site' packages, which makes the business of layout and design more straightforward. Hosting costs can start from just a few pounds a month, but will increase depending on the space and website functions you need.
4. Design
A good website is made up of more than a single page (known as the homepage). Sure, on this page you'll want to make a great first impression, but you should also include pages for different aspects of your business.
A contact page is a must, plus an 'About' section, which will give your site a more personal touch. These pages should tie together visually, so you'll need a design theme.
DIY website packages make this fairly straightforward, but can be creatively restrictive, so you may want to consider hiring a website designer. A designer will be able to work with you to create your perfect website, provide ongoing technical support, and helping you understand the way your site works and how you can update it yourself.
Costs could be very reasonable for a very basic website, but may rise to thousands of pounds for flashier sites boasting additional functions such as ecommerce capabilities.
5. Content
They say content is king, so while it's important that your website looks good it needs to make sense and meet the informational needs of customers, too.
You might consider enlisting the help of a copywriter or SEO (search engine optimisation) specialist to ensure that your website is easily searchable by potential customers and does a good job of engaging those that find you. Poorly written or boring text can be a big turn-off!
Once it's up and running...
Get social
Make use of those Facebook, Twitter, Google+ and LinkedIn pages to tell the world about your new site and encourage people to visit.
Remember that this is a two-way thing - promoting your social networks on your website can help build a sense of community around your business.
Broken links, missing pages or outdated content won't do much for customer confidence
Keep it fresh
Update your website regularly - a blog letting your customers know what you've been up to is a great way to do this. It keeps your audience interested and helps bump your site further up search rankings.
Maintenance
Visit your site regularly to make sure everything is working as it should be. Broken links, missing pages or outdated content won't do much for customer confidence.
By Rachel England
[SeanSocialShare]