Learn more about the basics of business gas and electricity, including the different rates and tariffs available and how to switch providers.
Key points
If you haven't paid attention to your business energy you may be on a much more expensive tariff than you need to be
Shopping around and switching is a simple process
If you're not locked into an existing contract there'll be no fee for switching and no disruption to your supply when you move
When running a business, the last thing you want to spend your precious resources on are excessive utility bills.
Budgeting for business gas and electricity is a necessity, but looking for a good deal could save you precious pennies that go into your firm's bottom line.
It's quite common for a business to be paying far more for its gas and electricity than the company next door, typically through a combination of auto-renewal and lack of research.
There are a number of ways you can save money on your business energy bills, but perhaps the simplest is by comparing and switching energy suppliers.
The message seems to be getting through - research conducted by Gocompare.com in March 2014 revealed a 78% increase in the number of businesses enquiring about switching energy, compared to the same period in 2013.
What energy rates should my business be getting?
No two businesses have the same energy needs, which means that firms are assessed on a case-by-case basis.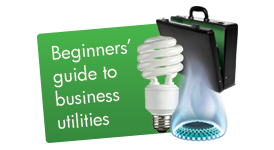 Unlike residential gas and electricity, business rates depend on a huge range of variables including, but not restricted to, the following:
Credit rating
Size
Postcode
Business type (whether you're a sole trader or limited company, for example)
The sector you operate in
Annual consumption
These factors will determine how many energy companies will serve your business, and therefore the variety of prices your firm will be quoted.
As a general guide, Gocompare.com's business energy partners Make It Cheaper suggests that if you're paying 25p per kilowatt-hour (kWh) for business electric you're in the top band, 15p per kWh would be average and 10p per kWh would be in the bottom band. Again as a general guide, if you're paying anything over 5p per kWh for business gas then it's likely to be worth shopping around.
Note that there are many commercial dual fuel providers in the market that specialise in business energy, and these may be able to help your company with its energy needs.
Unlike residential energy contracts, business energy contracts will often be negotiated between the provider and the business.
Types of business gas and electricity contracts
It's good practice to make your own note of when the contract is due to end and to shop around at that point
Rollover contract
A rollover contract is also known as an evergreen or assumptive renewal contract, and it's automatically renewed until it's cancelled.
Such a contract is unlikely to be the best way of getting the right deal for your business, yet many firms fall into the trap of auto-renewal.
Every supplier has its own rules about rollover contracts, but they should write to you before letting you know about their intentions to roll you over.
This should happen anytime up to 120 days before your contract is due to end.
You'll be offered a window in which to cancel, but you'll need to act fast - the time given can be as little as one or two weeks.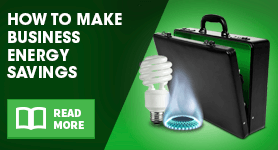 It's good practice to make your own note of when the contract is due to end and to shop around at that point.
Even if your company claims not to have received a renewal letter from its supplier, it may not be a defence after you're rolled over.
The ending of auto-rollover contracts has been targeted by the Competition and Markets Authority (CMA) in its plans to reform the business energy market.
Fixed-term contract
You should be clear that a fixed-term contract refers to the amount of time that a deal is fixed for and NOT to the fixed cost of the tariff.
Twenty-eight day contracts
Twenty-eight day supply contracts are the norm for companies that have not switched energy providers since the market was deregulated in the 1990s.
We help businesses understand when and if they can switch, depending on where they are with their current contract
Gocompare.com
This type of deal sees energy charges linked to the peaks and troughs of the market.
These very rarely represent a good deal, but switching is allowed after giving 28 days' notice.
Deemed rates
Also known as out-of-contract rates, these tariffs usually apply to businesses that have just moved to a property, or have cancelled their current supply but haven't switched to a new supplier.
As with 28-day contracts, businesses can get out of such deals by giving 28 days' notice before switching to a better deal.
The Climate Change Levy (CCL)
Designed to encourage industry, commerce and the public sector to improve energy efficiency and reduce greenhouse emissions, the CCL is a government tax introduced in 2001.
Liable firms pay a charge per kilowatt hour of energy use, but note that the following types of business are exempt from the CCL: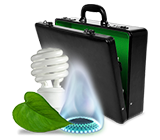 A business that uses small amounts of energy
A domestic energy user
A charity engaged in non-commercial activities
Go green
Going green with energy doesn't mean having to spend more - your business could save money and the environment by making a few changes, from being careful with heating and lighting usage to investing in its own source of power.
The Green Deal for businesses
Launched in 2013, the Green Deal† was introduced to help homes and businesses reduce their energy expenditure and, therefore, their bills.
This is by providing them with a loan to install or maintain energy-efficient measures around the property.
In theory the loan should be paid back from savings you make on your energy bill.
According to Npower's Business Energy Index 2013,† 53% of SMEs believe government-assisted grants should help with implementing energy-efficiency measures.
What if I don't own my business premises?
Just because you don't own your business premises doesn't mean you can't switch energy supplier - like residential tenants, you have the power to decide who provides the energy you're paying for.
Using the information on their utility bills, business owners can make a whole of market comparison and get the best deal for them - it's as easy as that
However, you may have more trouble modifying your premises to make it more energy efficient.
According to Npower, a third of business tenants said their landlord had done nothing to improve the energy efficiency of the premises.
Of those that had, 27% highlighted the recent addition of a new boiler or water heater, while 18% said loft insulation had been installed over the past year.
Switch business energy tariffs
Shopping around and switching tariffs doesn't have to be a complicated process - in fact, it can be simple.
Comparing energy tariffs isn't quite as easy for businesses as it is for households - suppliers don't uniformly publish their standard variable rate tariffs, businesses have to go through credit checking and they have to decide what contract length they need.
You can actually switch in three days so it's crackers that the energy companies are asking for 30 days
Jonathan Elliott, Make It Cheaper
This means that online comparison can be difficult and customers often prefer to talk to an adviser - but just a quick phone call with a comparison service or provider could lead you to the right tariff for your needs.
There should be no disruption to your energy supply during the switchover period and you won't need to contact your existing provider to end your contract - this will be done by your new supplier.
The time it takes will depend on your energy supplier - they may, for example, insist on a 30-day notice period.
"The energy companies need to get rid of the 30-days notice period," Jonathan Elliott of Make it Cheaper told the BBC. "You can actually switch in three days so it's crackers that they're asking for 30 days."
Once the transfer of your supply has been confirmed, you should ensure that the final payment to your current supplier has been made before cancelling any direct debits.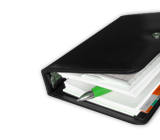 "Switching energy suppliers isn't just for households, businesses can do it just as easily," said energy expert Jeremy Cryer.
"Businesses that switch energy save time, money and hassle by shopping around. Saving that money can go straight into profit margins.
"Using the information on their utility bills, business owners can make a whole of market comparison and get the best deal for them - it's as easy as that."
By Emily Bater