Put some power behind your business with E.ON business energy.
Key points
E.ON acquired Powergen in 2002, publicly consolidating the brands in 2007
E.ON caters for businesses of all sizes, from SMEs to large-scale operations
A variety of tariffs are available for business owners, ranging from eco-friendly renewable energy options to a whole host of flexible payment options
With five million customers nationwide, E.ON is one of the leading energy suppliers in the UK. This figure was correct in March 2018 anyway, according to E.ON's website.
Its solid track record and huge customer base makes it a popular choice for energy – including with businesses. 
Boasting over 9,000 employees across Britain in March 2018, business owners know that E.ON has the manpower to power their man power. 
If you own a business and are looking for a business energy supplier, E.ON could be the choice for you. 
E.ON business energy 
While it may seem like E.ON has been around for... well, aeons... the German-based company actually only began trading in 2000. 
In 2002, E.ON expanded into the UK by acquiring UK energy mainstay, Powergen. The Powergen brand eventually transitioned into E.ON UK in late 2007, and hasn't looked back since. 
Since then, E.ON has grown to become one of the most widely recognised energy suppliers in the UK. 
The good folks at E.ON have done a great job of getting their brand out there in the public eye over the last decade, notably through a variety of external sponsorships. 
Football fans may recall E.ON's highly publicised sponsorship of the FA Cup, while the brand has also showed its sporting support by backing the Tour of Britain cycling championship in the past. 
The energy giant has since looked to expand its customer-base further by teaming up with mainstream TV kingpin, Sky, as part of a Sky Cinema sponsorship deal in 2016. 
With such high-profile company to play with over the years, E.ON make a solid case for any business looking to partner up with an energy provider that knows how to hang with the big boys. 
E.ON energy business tariffs 
When you get down to the nitty-gritty, E.ON prides itself on catering for all manner of businesses, whether it's an SME or a multi-national corporation.
As such, one E.ON energy business quote can vary a lot from the next, depending on size of business, size of premises and size of work force. 
All the following figures were correct in March 2018. 
Small-to-medium-sized businesses can benefit from a number of energy-saving perks, including up to 40% off energy saving supplies, such as LED lighting, heating and cooling products. Plus there's a free online energy-saving tool, that allows you to track your energy usage. 
What's more, E.ON also promises to beat your renewal, with a £100 pledge at stake if they can't. On top of that, SMEs are also eligible for a 7% discount for fixed-price plans lasting between one and three years if paid by direct debit. 
However, it's worth noting that this figure reduces to 5% if you pay quarterly. 
Meanwhile, larger businesses can choose from a number of options as well. Popular plans include: 
Fixed energy 
The popular fixed energy option protects your business from rising wholesale costs for up to five years, even if market prices rises. 
The fixed-term route also includes an official forecast of third-party changes, allowing you to understand the costs upfront and manage your energy budget ahead of time. 
MultiPurchase 
MultiPurchase is described by E.ON as "perfect for taking advantage of favourable market conditions." If you're a savvy business owner with your finger on the pulse, this could be the option for you.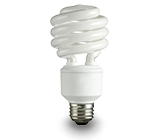 The plan itself is essentially a fixed-term contract of up to five years with the perk of switching between monthly, quarterly, seasonal and annual payments, in or out of sequence. 
E.ON lets you purchase your energy when you see fit, letting you capitalise on fluctuating market prices. 
Flex products 
When it comes to the FlexPlus and Flex Baseload options, the clue is in the title – flexibility is the name of the game. 
Much like the MultiPurchase option, E.ON clients are given the freedom to buy in months, quarters and seasons - as well as annually - with the onus on baseload and residual energy consumption. 
This plan also puts a big focus on transparency. Business owners are given insider access to live market prices and information that allow them to make informed and calculated decisions. 
Renewable energy 
In addition to the traditional energy options, E.ON also offers REGO-backed renewable energy supplies that help offset your energy against renewable sources. 
Not only does it help improve your carbon reporting, it also gives you peace of mind knowing you're doing your bit for the planet as a responsible business owner.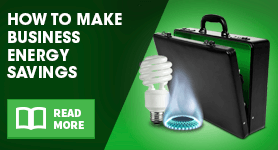 It also comes complete with a certificate to evidence the fact, should you need it. 
E.ON energy customer service 
E.ON tailors its business plans to each business, often offering a personal interaction via a site visit and face-to-face consultation. 
E.ON even offers advice on how to curb your energy usage – which is pretty admirable considering it's in the business of selling energy. 
Once you're up and running, E.ON offers you the autonomy to keep track of what's going on at your own pace with an energy toolkit service. This is essentially an online intelligence system that allows business owners to access information that can help them manage their expenditure.  
Its hard to deny that E.ON energy offers plenty of ways to get your business moving E.ON-wards and upwards. 
However, external reviews on sites like Trustpilot and Review Centre can be surprisingly hit and miss, with Which? awarding it an overall customer score of 55% in September 2017. 
With polarising opinions online, it's worth taking the time to do your research beforehand and formulating your own opinion before signing on the dotted line. 
How to sign up for E.ON business energy 
If you're a small-to-medium-sized business owner that's new to energy and thinking of setting up an E.ON energy account, you can get a quote online in minutes. 
However, it's always worth checking them out against the competition first. Compare business energy prices with the GoCompare comparison service and get the inside track on how they stack up to the rest of the field. 
Alternatively, you can also get in touch with E.ON over the phone via its helpline, which is open Monday to Friday, 08:00 until 18:00. 
Meanwhile, large energy users can also arrange a call-back using an online form. Once your mind is set on E.ON, the E.ON team will do the rest of the hard work for you, and even get in touch with your previous supplier to get the ball rolling if you need to switch. 
By Martyn Grant