Get the answers to frequently asked questions on business utility bills and see if switching energy supplier could save money for your company.
Why should I consider switching my business gas and electricity supplier?
See also:
Saving money on your business gas and electricity outgoings could really make a difference to your profit margins.
The Competition and Markets Authority (CMA) says that a lack of competition in the market in 2009-13 meant that SME customers of the big six suppliers were paying 14% above competitive levels for their energy, costing them a combined total of £0.5bn a year more than was necessary.
Read more in our beginners' guide to business gas and electricity.
How much should I be paying for business electric?
As a general guide, Gocompare.com's business energy partners Make It Cheaper suggests that if you're paying 25p per kilowatt-hour (kWh) for business electric you're in the top band, 15p per kWh would be average and 10p per kWh would be in the bottom band.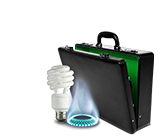 How much should I be paying for business gas?
As a general guide, Make It Cheaper suggests that if you're paying anything over 5p per kWh for business gas then it's likely to be worth shopping around.
How can I switch supplier?
Start by finding a recent bill then either calling us or requesting a call back.
Why can I search and switch with you on the phone but not online?
Unlike with domestic energy, the process of comparing business gas and electricity online is very difficult. Suppliers don't uniformly publish their standard variable rate tariffs, businesses have to go through credit checking and they have to decide what contract length they need.
You can actually switch in three days so it's crackers that the energy companies are asking for 30 days
Jonathan Elliott, Make It Cheaper
As a result, Make It Cheaper has found that its customers tend to prefer speaking to someone who can help them find the right deal.
What are my obligations if I call you?
There are no obligations if you call. Make It Cheaper's advisers will help you with a comparison of all suppliers and give you quotes by phone and email, but you're welcome to walk away and find your own deal if you choose.
What happens if I decide to switch with you?
You'll be guided through a personalised service to help you during the four-to-six-week switchover process. There's no paperwork and there'll be no disruption to your energy supply.
Why does it take so long to switch?
This will depend on your energy supplier. The supplier may insist, for example, on a 30-day notice period. "The energy companies need to get rid of the 30-days notice period," Jonathan Elliott of Make it Cheaper told the BBC. "You can actually switch in three days so it's crackers that they're asking for 30 days."
Are business energy suppliers different from domestic suppliers?
Some household gas and electricity suppliers also offer business energy as a product and the big six of EDF Energy, E.On, SSE, Centrica, Scottish Power and RWE Npower dominate the market. However, there are many commercial dual fuel suppliers specialising solely in business energy and it's possible that a smaller supplier could offer a better deal and service.
Is a business contract just like a domestic contract?
No, business contracts are negotiated between the supplier and the business, they can last up to three years.
How are business energy rates calculated?
Energy rates will be calculated based on different factors including: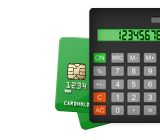 Energy usage
Type of business
Post code
Credit rating
What different tariffs are available?
Business energy suppliers will usually have different tariffs based on the size of the business, as a large company will have very different energy needs to a small company. Some providers may even tailor their product and tariff around your energy requirements.
What happens when my contract ends?
Many businesses are on a rollover contract, which means it's 'rolled over' into a new and sometimes more expensive tariff, occasionally without the business owner even being aware of it. So always make sure you remember your policy end date and negotiate a new deal that suits you.
Do I have to give notice to leave a contract?
This will depend on your policy. For those on a 28-day contract, you will be required to give 28-days' notice before switching to a new supplier. Many businesses are on these contracts without realising and they don't always offer the best value, so try to shop around for a better deal.
I've just moved into a new business property - what rate am I on?
It's likely you're on deemed rates, which usually apply when a business is new to the premises or terminates a 28-day contract but fails to find a new supplier. These rates can be quite expensive but also only require 28-days' notice to switch to another supplier.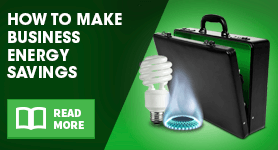 Is business energy use taxed?
Yes, under the Climate Change Levy (CCL). This is a tax on the use of energy in industry, commerce and the public sector to promote energy efficiency and low-carbon technologies.
Revenue raised from the levy is given back to the business via a small reduction in the rate of employers' National Insurance contributions.
Do charities get lower rates?
No, charities and not-for-profit organisations get the same priced energy rates as everyone else. However they're exempt from the CCL.
Why are so many businesses overpaying for energy?
The CMA has suggested one reason for this is that the big six suppliers inherited many customers when the energy industry was privatised in the 1990s. Many of these have never shopped around or looked at changing suppliers and have consequently ended up on the most expensive tariffs.
How else can my business reduce its energy bills?
Besides shopping around there are many other ways in which your company can reduce its energy bills including: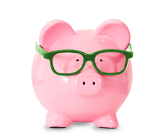 Monitoring whether lights are left on
Using energy-saving light bulbs
Ask staff not to over-fill the kettle
Be aware of draughts and open doorways
Any other questions?
See if you can find the answers in our business energy guides.
By Sean Davies