Guide to npower business energy
Do you own a business? No matter how big or small, could npower business energy be the right choice for you?
Key points
npower offers business energy tariffs for small, medium and large businesses, as well as a range of other energy services
Standard fixed or standard variable are the two main tariffs offered by npower
Comparing energy providers like npower through sites like GoCompare helps you see some of the cheapest offers that suit your needs
One of the 'big six' energy suppliers, npower has almost 5 million residential and business customers in the UK, according to its 2017 yearly results.
It's been a part of the Innogy group since 2000, and npower aims to improve its customer service, while meeting customer needs and doing its part to protect the environment. 
Now we've got a bit of background on npower, let's provide a little illumination on its business energy tariffs.  
npower medium-to-large-business energy 
For medium-to-large businesses, npower offers a range of services in addition to providing your gas and electricity, such as: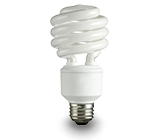 Risk management, to help you determine more cost-effective ways to use your energy 
Energy HQ, which means your business energy use is analysed to provide appropriate tariff prices 
Online energy management tools for you to use 
Advice with regards to generating your own energy: if your business has solar panels, for example
For new business connections, npower can arrange the supply, install the meter and get you your energy in five working days, so your business can quickly get up and running. 
If you're moving into an npower-supplied property, you'll need to let npower know. This way it can set you up with a supply contract or be made aware that you want to switch supplier.  
Already an npower customer? Is your business moving premises or expanding? Contact the npower team so they can update their records and discuss what you want to do about the energy provision for your new premises.  
Bear in mind that you'll be placed on a deemed rates tariff if npower is providing your energy but you don't have a contract with them. The deemed rates are usually more expensive, so you'll probably want to sort that out pronto.  
npower small business 
For small businesses, npower can also provide a range of services, for your business' gas and energy supply, like installing a smart meter energy monitor.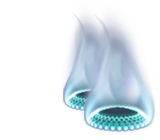 A smart energy monitor is a small device that allows you to: 
See your real-time energy usage 
View previous energy use 
Set daily energy-use targets 
This information will enable you and your employees to change usage patterns, to help save you from using unnecessary energy.  
You can also arrange for npower to conduct an energy audit. A consultant will come to your business premises and give you tailored advice on how to save energy and reduce costs – how nice! 
npower business rates 
At the time of writing, npower offers five tariffs for businesses under two main tariff types: the fixed tariff or the variable tariff.  
You can have a fixed or variable tariff for your electricity, gas or both.  
npower fixed  
A fixed business tariff means that the unit price you pay for the energy your business uses is fixed.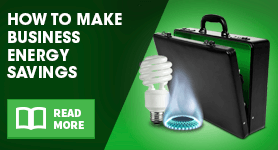 If energy prices rise, your tariff won't become more expensive. The downside is that if energy prices fall, you won't be able to benefit from the reduced rates.  
With npower's fixed rate, you can pick the length of your contract, and energy prices are fixed for up to four years. You can pay for a fixed tariff either by cash, cheque or direct debit. Paying by the latter may be the most beneficial, as npower usually offers some sort of surcharge discount. 
As for the names, npower's fixed tariffs are called Super Fix, Price Fix, and Online Price Fix.  
Alternatively, you can choose npower's Go Green Energy Fix tariff. This is a fixed tariff for electricity and gas, with some planet-saving incentives, like tree planting.  
npower variable  
The final tariff type that npower offers is a standard variable tariff, which is the opposite of a fixed tariff.  
Variable tariff rates can go up or down, depending on the unit price of energy. The positives of this tariff are that you can benefit from reduced energy rates, and there aren't any time limits, so you can switch to another tariff type when you like.  
However, if energy prices rise, your tariff rate could rise above what you'd ideally like to pay.  
Whichever type of tariff you're looking at, you should make sure that it's the right kind for your business.  
Comparing prices of energy providers like npower could help you save time and money. By using a site like us, you only have to fill out one form to see lots of different tariff and price options. It's a doddle really.  
By Amy Smith