Guide to ScottishPower business energy
Could ScottishPower be the right business energy provider for you? Check out our article to learn more about ScottishPower business energy. 
Key points
ScottishPower has been around since 1901, providing energy and offering services like energy efficiency surveys and boiler cover
You can get standard, flexible, variable and deemed energy tariffs for businesses of all shapes and sizes
To avoid being put on an expensive tariff by default, make sure you've compared energy providers so you can find the right deal for your business
ScottishPower is one of the UK's 'big six' companies and has existed since 1901.  
During the its first few years, ScottishPower employed John Logie Barid – one of the inventors of the TV.  
In 1986 and 1989 respectively, the UK gas and electricity markets were privatised, which opened the industry up to competition between energy suppliers.  
Today, ScottishPower provides energy for a wide range of businesses. It has a selection of residential and commercial energy products and services, as well as things like boiler cover and renewable options.  
What does ScottishPower business energy have to offer? 
ScottishPower claims to make its energy choices clear and simple, while giving you options when it comes to managing your businesses energy usage.   
As well as the usual energy tariffs, which we'll look at in a jiffy, ScottishPower offers other energy-related services for your business, like: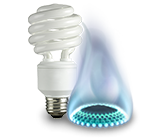 Energy solutions advice 
Energy efficiency surveys 
An account management team 
An online portal
You can also get smart meters installed, to monitor your businesses energy use in real time.  
For new business connections, you'll need to get in touch with ScottishPower to discuss the size of the supply and the type of energy meters you'll need.  
If your business is already connected to ScottishPower, you'll be put on a deemed tariff until you either switch providers or arrange a new contract with ScottishPower. Deemed tariffs are usually more expensive than other tariff types, so it's best not to languish in this situation for too long. 
ScottishPower business rates 
Whether you have a small florists, or a large commercial office block, ScottishPower will probably have a few options for you to consider when you're comparing business energy providers.  
Small business tariffs 
For your cosy cafes and petit pet groomers, ScottishPower has four main business energy tariffs (including a deemed tariff).  
ScottishPower's standard fixed plan does what it says on the tin – your energy prices are fixed, so they won't change. A standard fixed tariff is also the type of contract you're put on if you don't opt in to another contract or if you terminate your contract at renewal.  
A Business Fixed plan is similar to a standard fixed rate, but it's tailored to your business needs. This means that your energy prices will be fixed for up to three years, so you won't suffer if energy prices rise.  Unfortunately, you won't benefit if energy prices fall either, but at least you'll have other benefits such as access to a dedicated business energy team and online business energy account management.  
The standard variable tariff allows you to benefit from any fall in the price of energy. But it also works the other way, and you could end up paying more than you want if energy prices rise.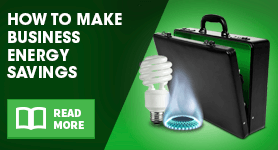 You can switch from the standard variable, standard fixed or deemed tariff at any time with no exit fees.  
Medium-to-large businesses 
Like with small business energy, for its larger commercial customers, ScottishPower offers four main tariff types: fixed, flexible, standard variable and deemed. 
There are several fixed tariff options to choose from. Simply fixed means your energy prices won't change until the end of your contract term. 
A fixed Electricity Control rate allows you to keep your energy prices fixed while assigning red, amber and green time bands to show you different charging periods. By avoiding peak (red band) energy usage times as much as possible, you could save your business a bit of money on your energy bills.  
The last fixed tariff option is the Electricity Pass Through rate. This means that your energy rates will be fixed, but the cost of delivering the electricity to you will change.  
Flexible energy allows you to 'buy' or 'sell' blocks of energy, depending on the market prices, so you can get the energy you need when you need it. 
See also:
If you want a tariff that's a bit more run of the mill, you could look at ScottishPower's standard variable rate. With this tariff, the prices you pay for your energy vary, depending on the market rate.  
Again, like with small businesses, the final type of tariff that your business may be on is a deemed tariff.  
Compare ScottishPower business energy 
Before you pay out for your business energy, compare prices from different energy providers, so you can make sure you're getting the right energy supply for your business.  
You don't want to be paying for services you don't need. Equally you don't want to be put on an expensive plan that's steeped in technical jargon. So it pays to do your research and shop around for different energy providers.  
By Amy Smith