Power your business with SSE business energy
Based out of Perth in Scotland, SSE is considered one of the 'big six' energy providers, and an ideal candidate for any business seeking a renowned energy supplier.
Key points
SSE is one of the UK's 'big six' energy suppliers
The Scottish company offers a wide variety of business energy tariffs to suit your particular needs
While customer opinion may vary online, SSE received a respectable 70% customer service rating by Which? in 2017
When the three o'clock wall hits in the working day, finding the energy to ride out the storm 'til five can be a tough task for many workers – particularly on a Friday afternoon. Luckily, SSE gas and electric is one energy supply your business can rely on, regardless of time or day. 
Don't believe us? SSE for yourself... 
About SSE 
Founded in 1998, the good folks at SSE have a solid 20 years of experience behind them in the energy game. 
In that time, the brand has grown exponentially, expanding out of Scotland and England into Wales with the acquisition of SWALEC in 2000. 
Today, SSE is a bona fide FTSE 100 company listed on the London Stock Exchange. With over 21,000 employees according to its 2017 annual report, the company formerly known as Scottish and Southern Energy plc has become a truly national brand, with circa 8 million accounts nationwide. 
Strengthening its brand positioning in Britain, SSE is also the primary sponsor of several large-scale arenas across the UK, including Glasgow's Hydro, Belfast's Odyssey Arena and the iconic Wembley Arena. All three venues have a capacity of over 10,000, and have played host to some of the biggest stars in the world of sports, music and entertainment. Suffice to say, the SSE brand is no stranger to superstars.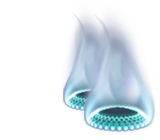 If you consider your company to be a headline act in your industry, SSE could be the brand to shine a spotlight on your business energy needs. 
SSE business energy quotes 
From SMEs and sole traders to large businesses and the public sector, SSE caters for companies of all shapes and sizes. 
However, SSE is also well aware that every business differs from the next and, as such, offers a variety of tariffs to choose from. 
Fixed 
Fixed tariffs grant you the certainty of knowing exactly what you'll be paying for the duration of your contract. Prices are essentially frozen at the time you take out your contract, and are a good way for businesses to prepare for budget allocation. 
What's more, if energy prices rise, you'll remain on the lower rate you agreed when you signed up. 
However, the natural downside of this is that, if energy prices drop, you'll be also be held to that same original price. 
Tracking 
SSE offers two primary tracking plans: SSE Evolution and SSE Variable. 
SSE Evolution allows customers to receive index-linked pricing options that 'evolve' with the market. Meanwhile, SSE Variable gives customers the freedom to choose variable energy pricing without commitment.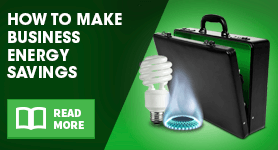 Fully Flexible 
The aptly named Fully Flexible route comprises of three avenues: Swing, Residual and Dynamic. 
These allow SSE customers to buy energy at monthly, quarterly and seasonal increments (or – if desired – even a combination of all three). 
These options also include access to insightful SSE business energy intelligence, allowing you to make informed decisions about your account. 
Swing tends to cater for businesses that value cost control and transparency, while Residual offers traceable power trading for businesses that want full autonomy over their energy. Meanwhile, Dynamic allows clients to manage their energy consumption day-to-day with the option to cash out if need be. 
Green 
On top of its traditional energy contracts, SSE also offers a green option. This gives you access to fully-accredited renewable energy generated by SSE's wind and hydro assets. 
From a business standpoint, this route also gives your business a zero emissions score for Scope 2 purchased electricity. 
What do SSE business energy reviews say? 
While the Trustpilot reviews of SSE service are decidedly mixed at best, the unauthenticated nature of the site leaves a question mark over the validity of the reviews themselves. What aren't questionable, however, are the facts. 
SSE received a huge sucker-punch in the second quarter of 2017 when it lost 230,000 customers. An unwelcome 6.9% rise in SSE energy prices triggered a mass exodus of customers, which was dismissed  by the company as merely a byproduct of a competitive market.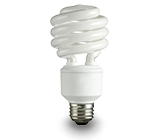 Meanwhile, Which? also reflected Trustpilot's mixed opinions with a remarkably unremarkable overall score of 54% from its September 2017 customer survey. Nevertheless, that same survey also noted a four-star rating for online customer service and a 70% customer service score overall. 
It's also worth remembering that SSE is a 'big six' company for a reason. The bigger the company, the more customers and increased likelihood of consumer backlash. If you are considering SSE as a supplier, the fluctuation of opinions voiced online will be no help. 
Chances are that experience will differ wildly from one customer to the next depending on their energy needs and general experiences with the company. As such, it's worth cautiously exploring the brand for yourself and making up your own mind on the Scottish energy powerhouse. 
How do I sign up for SSE energy? 
So, you've done your homework, your heart is set on SSE... Now what? 
See also:
Like most business energy suppliers, SSE can provide business quotes online. What's more, it also has an easy-to-use customer service form that's tailor made for speed and efficiency – 100% hold-music free! However, if you prefer the personal approach, you can speak with SSE representatives over the phone via their dedicated business sales line. 
It's worth checking out the GoCompare comparison page before you get down to brass tacks with SSE. Insight into the market and competitors' prices will help steer you well. Or you may find a deal better suited to you in the process. If knowledge is power, then knowledge of power pricing is powerful knowledge indeed. 
If you do end up switching from another provider, SSE will attempt to make the whole process as seamless as possible. Once you've received your quote and given the SSE team the green light, they'll handle all the paperwork during the divorce from your existing supplier, leaving you to concentrate on what matters – your own business. 
By Martyn Grant