What's business interruption?
Come rain or snow, your business insurance should cover you for every eventuality, even making a loss. This is where business interruption insurance comes in.
Key points
Business interruption insurance will help you recover any financial losses you incur following a disaster
BI insurance can help cover the costs of getting the business back on its feet
A business interruption, as its name suggests, is something that impedes the livelihood of your business.
To put it a simpler way, it's the loss of income following some kind of disruption or disaster. 
So, business interruption insurance is there to cover business owners for the income – and potentially profits – they would have made had they not been affected by the incident. 
This differs from more standard business insurance types. Property insurance just covers the physical structure of the building in which the business operates. 
Business interruption insurance, or BI insurance, is designed to return a business to the same financial position it would have been if no loss had been incurred.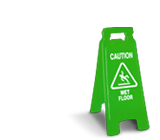 What's business interruption insurance? 
It's practically common sense for any business, big or small, to take out insurance against disasters like fire or flood. 
But cover for the potential losses incurred by such an event isn't always thought of. 
In part, this is because it isn't a standalone policy. It's usually sold as an extra added on to a business owner's policy or the property insurance policy. 
Should disaster strike, and your shop burn down or be flooded, your BI policy provider could pay out for the income you would have made had nothing happened. 
Any ongoing operating expenses that aren't interrupted, like electricity, will also be covered. 
If you take out extra expense insurance as well, this will reimburse you for any expenses incurred in reducing the length of time for which business is interrupted. 
How long might your business be out of action?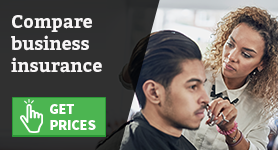 Ideally, you should make sure your policy covers you for more than a few days. 
Depending on the severity of the disruption, it can take some time to get back to normal. 
There may also be a waiting period before your policy kicks in, potentially up to 48 hours. 
So, if the weather forecast predicts a serious spell of bad weather in the next week, now may be the best time to take out a BI policy. 
Other features to protect against disruption 
Other features to look out for could include temporary location cover, which covers the costs of having to move into different premises for a short term. 
See also:
It's also possible to cover commission and training costs, should machinery operators need retraining on new machinery. 
Business interruption indemnity period 
If a serious disaster does befall your business, a forensic accountant might be appointed to look through your accounts and produce more accurate figures. These will then be used to calculate how much you may receive. 
Business interruption insurance comes with a lot of maths. It may take a week for floodwaters to recede enough to enable access to your premises, and then another two months before they can be habitable and refurbished. That's just over two months of revenue lost. 
Then there's the expenses you'll incur in reopening the shop. This is where the forensic accountant comes in – much better for them to take on this task, and let you focus on getting your business back on its feet.  
By Nick Dunn