Joining a co-working space? Here's what you need to know about business insurance...
Co-working removes the stress of business premises insurance and can offer a creative hub, but don't forget about protecting your possessions.
Key points
Co-working spaces should have their own business premises insurance
They may insure your possessions, but you should check beforehand
Cover may take longer to find than with other business insurance
Co-working spaces offer a creative atmosphere for freelancers and entrepreneurs who can't afford to rent their own office and don't want to work from home.
These spaces, which can be found throughout the UK, offer a low-cost alternative to renting premises and can be flexible, friendly and creative.
Co-working removes the stress of having to pay for business insurance for a premises as these spaces already have cover in place.
They can also offer a creative hub full of inspiration for small businesses and the chance to share ideas and inspiration.
But although co-working spaces can take away a lot of the hassle of being self-employed, you might still need to consider various aspects of business insurance.
Are there specific insurance policies for co-workers?
If you're looking to join or start a co-working space, or if you already work in one, you'll probably know that insurers have been slow to develop specific products for co-workers.
The potential risks presented by co-working spaces - such as security, devices being left overnight and data protection - means buying insurance can be difficult, and co-workers may need to search hard to find the right policy for their needs.
How to find the right cover for co-working
Co-workers need to ensure they have all the right cover in place before they apply for a co-working space, or think about starting their own, and this can take time.
In January 2016, no mainstream insurers offered policies specifically for co-workers or co-working spaces, so there may be a need to think outside the box to get cover.
Remember that, if you compare policies through Gocompare.com, you'll have the option to speak to an insurance specialist in a UK-based contact centre.
Why do I need insurance if I'm a co-worker?
Just like for businesses in a formal office or those based at home, certain types of business insurance are essential for co-workers.
Depending on the space you're joining, the landlord or manager may have their own policy which covers the possessions of the workers in their space.
Co-working spaces typically ask for a monthly payment to cover the space, internet, utilities and, perhaps, insurance.
When looking for a co-working space to join, ask about the different types of insurance they have. They may just cover your possessions, or they may offer other types of business insurance.
If you have cover to work from home under your home insurance policy, there may be the option to extend cover to protect your business equipment when you're working in a co-working space as well.
Types of insurance for co-working
Whether or not you need to take out insurance as a co-worker will depend on the policies your co-working space itself has in place.
Insurance for personal possessions
A big risk with co-working is the potential vulnerability of your possessions. While co-working can provide an inviting environment it's nearly impossible to know everyone in the building, which means that leaving your possessions unattended at your desk may be an issue.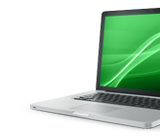 As well as considering any smartphones, laptops and tablet computers, you also need to think about sensitive business papers and data that may be left unattended at your workspace. The theft or loss of any of these could prove disastrous to a start-up or small business.
When you join a co-working space, it may offer its own cover for your personal possessions, but this may be limited to a certain amount - it's essential to check the terms and conditions.
You might be able to add more cover, either as a stand-alone policy or as an addition to your own home contents insurance.
Professional indemnity insurance
The landlord or manager of your co-working space should be covered by professional indemnity insurance.
This means that if your co-working space has been negligent in some way and your business has suffered - for example in its handling of your data or data security - then its professional indemnity insurance should compensate you and anyone else affected.
Depending on the size and remit of your business you may also need your own professional indemnity insurance.
Legal cover
Some co-working spaces may offer legal cover for the businesses which work within them.
For example, if you enter into a legal dispute with a client they may have cover which you could use to pay for your legal fees.
Other things to remember
If your business runs from a co-working space but employs other people you may need other types of cover, such as public liability insurance and employers' liability insurance.
You may want to consider combining these types of insurance together into a single business insurance policy.
By Emily Bater