Mind your own business… with contractors' insurance!
Are you a building contractor, independent IT specialist or maybe an odd-jobs worker? No matter what type of contract work you do, you may want to take a look at our guide to contractors' insurance.
Key points
The only type of business cover you legally need is employers' liability. But it's a good idea to check out other policies too
There are three types of liability insurance: third party, employers' and indemnity
Contractors' all risks insurance will cover property damage and third-party claims
No matter what kind of industry you're involved in or the type of business you run, it's important to get some sort of business insurance to protect yourself and your business in case something goes wrong.  
Whether you're a contractor or you run a contracting business, take a gander at this guide to give you an idea of what contractors' insurance covers, and what it doesn't.  
Insurance for contractors 
An independent contractor doesn't regularly work for one particular employer. Instead, they work when required, and carry out whatever work they are contracted to do – builders build, plumbers plumb and electricians… electrify? 
For example, the owner of an electrical company may need to hire some independent contractor electricians - in addition to the regular staff - to help with a particularly large job.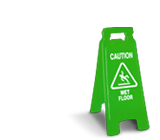 Or maybe you're a specialist IT contractor, who's been hired to help a web-development company with a complicated project.  
There are heaps of different businesses in a variety of sectors that utilise contractors. So making sure that you have the right insurance in place could save you from losing out if things go a bit pear-shaped.  
Contractors' all risks insurance 
The only business insurance required by law is employers' liability. However, it might be worthwhile looking into other types of business insurance, depending on what kind of industry you work in.  
For contractors, contractors' all risks (CAR) insurance is a policy that provides cover for property damage and third-party claims.  
As the name suggests, CAR insurance aims to cover all parties involved, regardless of the type or cause of damage.  
Generally covered under CAR insurance is: 
What's not usually covered is wear and tear, poor workmanship and wilful negligence.  
For some CAR policies, you can get add-ons for things like damage to surrounding property, terrorism, loss due to broken glass and debris removal.  
Professional indemnity for contractors 
Along with CAR insurance, you may also need indemnity insurance.  
Did you know...?
Insurance policies may be invalidated if certain safety procedures aren't followed, or tools aren't stored correctly
If you are a contractor that advises, handles data or intellectual property of another business, then indemnity insurance might come in handy. 
You may be an artist, contracted to bring a writer's characters to life, or a repairer, hired to fix a company's coffee machine.  
In the case of the client believing you've been negligent or failed to perform the contracted job, indemnity insurance will cover the costs arising from a claim against you for associated damage or injury.  
Contractors' liability insurance 
If you come into contact with any third party in your contractor profession, you might need to get contractors' liability insurance.  
Liability insurance will cover the costs of a third-party claim against you.  
For example, if you were employed by a shop to fit some new shelves, and someone trips over your tools, they could make a claim against you, which could get pretty expensive – yikes!  
Top tips for cheaper contractors' insurance  
Now we've given you an overview of some types of contractors' insurance, you'll probably want to know how you can save a few quid.  
Consider combining your contractors' insurance with other types of business cover, as it could prove cheaper and easier than arranging separate policies.  
The right policy isn't always the cheapest, although it doesn't hurt to compare contractors' insurance providers to see which policy best suits your needs.