Looking for info on directors' and officers' insurance? We'll give you the lowdown on what to look out for…
Key points
As a director, you can be held personally responsible for business decisions – the liability is yours
Management liability insurance usually covers the liability of a company and its directors and officers
Past liability is a thing – even if you've left a company years ago, you're still responsible for the decisions made while there
Directors' and officers' liability insurance is often called D&O insurance. You might also hear it called management liability insurance. We like the term boss insurance. But what does it mean, and why do you need it? 
What is directors' and officers' insurance? 
As suggested by the tin, D&O insurance is liability insurance for the directors and officers of a company. Say someone alleges you've done a wrongful act when running your business. Then they can sue the company… and they can sue you.  
This is because directors and officers are personally liable for their actions and decisions. In the business insurance family, directors' and officers' insurance can cover losses or defence costs in cases where legal action is brought against you.  
Won't your company look after you? 
Companies are often protected by public liability and other insurances. Yet if you're a director or officer at a company, you can be held personally responsible for your corporate actions. In such cases, the company's insurance wouldn't cover you. 
And this is gonna make us sound like a Negative Nancy... But you may want to cover your own back. We'd all like to think that the companies we work for would help us if something went wrong. But it might be best to play it safe and get your own policy. 
Another thing to think about is that you might be liable for a decision you took years ago at a company you're not even at anymore.
What kind of claims can you be held responsible for? 
Claims can arise from: 
Did you know...?
Warren Buffett does not purchase D&O insurance. He believes directors should face the consequences of their mistakes like other shareholders do
Pollution 
Negligence 
Defamation 
Wrongful trading 
Health and safety issues 
A breach of duty or trust 
Employment practices problems 
A breach of European legislation 
Failure to act in the company's best interest  
The operation or administration of a pension or employee benefit scheme 
Personal claims can be made against you as a director or officer for pretty much any decision you make. These can be superficial or super serious. 
See also:
Perhaps you breached the Companies Act. Or you acted without proper authority. Or you were a right twerp and chundered on a key business contact and caused subsequent damage. It doesn't matter if you did these accidentally or you didn't know there was an issue, you can still be liable. 
Yet directors' and officers' insurance is mainly there for when a company enters administration or is liquidated. Investors, liquidators, HMRC and the police may file claims against you if they suspect wrongdoing. Other instances can be a health and safety or manslaughter claim.  
Such cases can mean you personally have to pay the fine or compensation. In serious cases you may even be the one that goes to jail. 
Is it different to directors' and officers' liability insurance? What about management liability? 
Not really. In fact 'directors' and officers' insurance' and 'directors' and officers' liability insurance' are the same thing. Management liability insurance can be a slightly different type of insurance. Management liability usually combines company and personal liability. 
Who's an officer of the company? 
According to the law, the definition of an officer is quite vague. In truth it can apply to anyone in a management or supervisor role within the company. 
How much is director and officer insurance?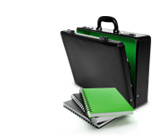 The cost of D&O insurance has many factors to it. These can include the size of the company, how long you've been in post, and what industry you're in. There's no set amount, so compare a range of quotes to find the right deal for you. 
Top tips for cheaper directors' and officers' insurance 
Set a sensible excess 
Check that you're not double covered 
Some insurance providers may reduce premiums if you've been a director or officer for a long time  
By Sam Easterbrook