Guide to employers' liability insurance
Key points
Employers' liability cover is compulsory for firms that have one or more staff
Protects businesses against compensation claims and legal fees should employees have an accident or fall ill as a result of their work
Your firm will face significant fines if you need this insurance and don't have it
You may be exempt if your only staff are close family members or if you're a single person limited company
Employers' liability is a form of business insurance that's compulsory for firms that have one or more staff.
It's important to understand why it may be a legal requirement and what it covers.
Why is employers' liability necessary?
Employers' liability insurance helps you protect the interest of your employees and complements your business' health and safety procedures.
If one of your employees has an accident or becomes ill as a result of their work, your business could be sued for compensation.
A policy covers the cost of possible compensation along with any legal fees you might incur.
Cover is mandatory and if you don't take out protection you could pay a £2,500 fine for every day that you aren't covered.
This fine can be back-dated and could be disastrous to your finances if you were found not to have had it for a significant period of time.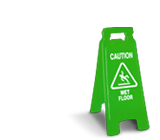 Your business will need cover if it has any or all of the following staff:
Full and part-time employees
Self-employed contractors
Temporary staff, apprentices and volunteers
Employers should be aware that former employees can make claims and should therefore keep a record of all expired insurance certificates in case they're needed.
This could happen decades after the employee has left service, as some illnesses take a long time to manifest themselves.
You may be exempt from taking out employers' liability cover if your only staff are close family members or if you're a single person limited company.
Need more information?
How much employers' liability cover is needed?
The level of insurance cover you need will depend on the number of employees you have and the risks that your business poses to staff.
Your policy must provide cover for at least £5m, but many businesses require £10m worth of cover, or more.
When taking out insurance, the insurer will ask a number of questions about your business and its practices to assess the likelihood of a claim being made in the future.
Think carefully about your health and safety policy and make sure you carry out regular risk assessments with employees - prevention is better than cure.
Things to consider
Once you've taken out insurance you're required to display a current certificate in your workplace in a prominent position.
The certificate must be produced on request - you can be fined £1,000 if you don't display your certificate or refuse to make it available to inspectors.
Consider combining employees' liability insurance with public liability insurance.
If you need both forms of cover, a joint policy could prove cheaper and more convenient than arranging each policy separately.
Did you know...?
Employers' liability certificates must be displayed in a prominent position and be available for inspectors to see
When you compare employers' liability insurance options, remember that the right policy isn't necessarily the cheapest.
If you search with Gocompare.com, you'll have the option to purchase online and/or speak to a specialist in a UK-based call centre if you need further guidance.
Don't be tempted to skimp on cover.
You'll face hefty a fine, and if you're held accountable for an injury you could find yourself bankrupt and your business non-existent.
By Emily Bater
[SeanSocialShare]