Get the answers to FAQs on business insurance policies, then compare quotes to find the right deal for you.
See also:
What's business insurance?
Business insurance covers your business in the event of an emergency or unforeseen circumstances.
It can provide peace of mind that your business will be able to continue to operate should anything happen to your property or equipment, and that any potential claims would be met if a third party was injured on your premises.
In some cases, business insurance is a legal requirement - read more in our beginners' guide to business insurance.
What business insurance options are available?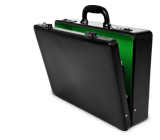 There are lots of options available for business owners including:
Business premises insurance/also known as commercial buildings insurance
Business assets insurance, also known as business contents insurance
Public liability insurance
Employers' liability insurance
Other specialist policies
What's public liability insurance?
Public liability insurance covers the cost of injury to a third party or their property on your premises, or as a result of your business operation. Claims could easily run into hundreds of thousands or even millions of pounds, so without public liability insurance, you could face bankruptcy in the event of a claim.
What's employers' liability insurance?
Employers' liability insurance protects employees and a business in the event of someone being injured or becoming ill as a result of their work. All UK-based employers are legally required to have employers' liability insurance.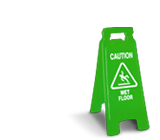 Does business insurance cover tools, business equipment and stock?
Some business contents policies cover tools, equipment and stock, so make sure that the cover you buy is right for your needs. Consider your business requirements, the value of your equipment or stock and whether you might need new-for-old cover in the event of items getting damaged, lost or stolen.
How are business insurance premiums calculated?
Factors considered by insurers when calculating your premium include:
Employers' liability insurance is the only aspect of business insurance that's a legal requirement
Size of your business
Location
Type of work you do
How much cover you need
How long you've been in business
Previous claims
What's business interruption cover?
Business interruption insurance provides cover if you lose money as a result of not being able to trade. This could be due to stock or equipment being stolen, damaged or destroyed. It also covers any additional costs you have to pay out to get your business back up and running.
Is business insurance a legal requirement?
Employers' liability insurance is the only aspect of business insurance that's a legal requirement. However, having the right cover can be crucial in protecting your business, staff, clients and the general public, so it's advisable to compare the options and take out appropriate cover for your needs.
Any other questions?
See if you can find the answers in our business insurance guides.
By Sean Davies