Don't get taken for a ride with hotel insurance
Efficiency and organisation can be the difference between The Ritz and Fawlty Towers. Keep your hotel on the right side of that equation by acing the admin – that includes hotel insurance. 
Key points
Business interruption cover can be an excellent failsafe in the event of a sizeable issue
The price of insurance premiums can vary dramatically from one hotel to the next, depending on factors like size, location etc
Contents cover usually includes belongings of guests as well as traditional contents items, like furniture and appliances
Keeping a hotel ship-shape and Bristol-fashion can be a tough task - even if you're from Bristol! Juggling guests, staff and daily upkeep of the premises can leave very little time left over. The last thing any hotelier wants to do is spend that time rooting through insurance options. 
Luckily, at GoCompare, we know that all work and no play makes Jack a dull boy. As such, we've done all the hard work for you. So drop the keys off at reception and check out... our wonderful guide to hotel cover. 
What is hotel insurance? 
Whether you own a modest B&B, beachside guesthouse or multi-room hotel, appropriate business insurance is a must.  
Much like homeowners' insurance, hotel coverage will protect you for issues involving the building and its contents. However, unlike homeowners' insurance, the liability cover that comes with it will also protect you from any potential claims. 
A good hotel insurance policy will include the following: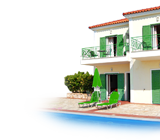 Public liability insurance 
As the name suggests, public liability insurance covers you for any liability claims made by the general public as a result of an incident on your property. Common examples of such claims include slips, trips and falls. 
Occasionally referred to simply as hotel liability insurance, hotel PLI is generally valued at around £2m for standard hotels. However, the figure can vary in price depending on the features of the hotel and the nature of the bookings. For example, hotels that host external functions – such as conventions, awards dinners and parties – may be required to hold a higher level of PLI. 
Employer's liability insurance 
The twin sister of hotel PLI, employer's liability insurance covers the other side of the coin - ie the people that work at the venue. Should a member of staff get injured on the job, this covers you for any compensation that may be due, while it also protects you against the associated legal costs as well. 
ELI is also a legal requirement for any business employing staff. So - unless you run and operate your business solo – it's definitely not something to overlook. 
Buildings cover 
There aren't many things more important to a hotel business than the building itself. Without that, running a hotel could be quite a tough task, even for the most astute hotelier. 
Building insurance covers your venue in the event of a structural catastrophe. However, it also covers a variety of other property problemos, such as fire damage to a room. Built-in units and plumbed-in facilities also typically qualify under buildings insurance.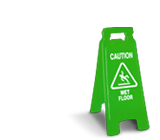 Contents cover 
Much like ELI is for PLI, contents cover goes hand-in-hand with buildings cover as the perfect combo. Where buildings cover ends, contents cover often begins. Contents cover protects furnishings within the hotel, such as beds, chairs and lamps. 
As many of these items are integral to the day-to-day running of any self-respecting hotel, appropriate protection is vital. After all, a bedless room would likely raise the eyebrows (and blood pressure) of more than a few paying guests. 
Speaking of guests, contents cover usually includes the belongings of guests at your hotel too. This is also a legal requirement of any hotel, although the amount of cover will vary based on the number of guests you can accommodate. 
What optional extras are available? 
In addition to the four pillars of hotel insurance in the last section, there are also numerous extras that can be applied to a standard hotel policy. 
These can range from legal cover to personal contents cover for staff or owners living at the hotel. 
Perhaps most useful of all for any hotel proprietor is the option of business interruption cover. If your hotel happens to suffer a sizeable setback that sees you temporarily close doors, business interruption cover will help see you through the dry spell.
Also known as business turnover protection, this should keep you afloat until you're back in business and can be a real ace up the sleeve. 
Finding hotel insurance that's right for you 
Assuring your hotel isn't built on an ancient Indian burial ground and there's no motherly skeletons occupying the basement, insurance for hotel owners can be quite simple to find. 
However, the world of options you're faced with when you begin your search can be surprisingly confusing - particularly when it comes to hotel insurance policy wording. 
While walking into any Travelodge or Premier Inn in the UK may give you a feeling of deja vu, every hotel is unique in its own right: from the layout and views to the staff and management style. 
As such, it can be a tough task deciphering which insurance is relevant to your chosen establishment. 
Which leads us nicely to... 
Top tips for finding hotel insurance 
It's worth consulting an insurance professional to gain an accurate idea of what policy best suits your venue. This applies to all variations of hotels, whether you own a funky hostel or an old gite. 
Numerous factors will affect the overall premium – from the number of rooms to the level of kitchen activity – so a professional opinion is always a welcome one. 
It's also worth noting that a lot of insurance contracts include an auto-renewal clause that can tie you in to a policy longer than you may want or need. 
For hotel insurance, think of it as a Hotel California clause – where you can check out any time you like but you can never leave. 
If you're already with one supplier, avoid falling into this trap by being mindful of your end date. This will free you up to shop around for a potential better deal. 
Finally, comparing hotel insurance quotes can be a great way of gaining valuable knowledge of the market. A strong understanding of the going rate prior to consulting hotel insurance companies could see you walk away with a five-star policy at a bargain price. 
By Martyn Grant