Market traders' insurance
Get your flat cap and faux-sheepskin coat on and compare market traders' insurance with our preferred provider, Simply Business[1]
Find out what type of insurance market traders may need
What about insurance for your goods' transportation?
If you have any employees, employers' liability is a legal requirement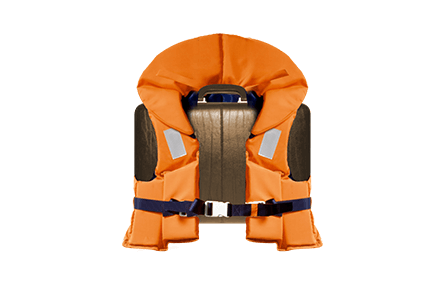 Au revoir! Check out market traders' insurance
According to Del Boy, "He who dares, wins!" So see if you can get a winning deal on market traders' insurance!
Key points
There are lots of things to sort out when becoming a market trader, like a market stall licence and market trader insurance
Most market trader insurance policies will offer public, product and employers' liability cover - bonnet de douche!
Don't forget to take your mode of transport into account – using it for transporting goods means you'll probably need business use cover
If you're selling half-price cracked ice, miles and miles of carpet tiles, ball games or gold chains out of a suitcase, or you just run a fruit and veg stall, then you might be in need of some market traders' insurance.  
While you're reading, see if you can spot all the Only Fools and Horses references. Cushty!  
What insurance do market traders need? 
Does being a market trader sound right up your alley? Then you'll need to think about the products you want to sell and the kind of business insurance and other certification you might need. 
Peckham Spring Water probably won't be a bestseller though, so choose your products wisely. 
For example, if you did want to sell homemade food or drinks, you'd need to register your kitchen with the environmental health department and get a food hygiene certificate. 
Also, you'd have to take into account things like food allergies, get a market stall licence, make sure you're registered as self-employed, and record all expenses for tax purposes. 
We strongly suggest you don't tell the tax office that you're dead like Del Boy did…  
Did you know...?
The chandelier dropped in the famous Only Fools and Horses episode cost £6,000 and had to be right first time, otherwise the whole episode would be a write-off
Additionally, you might want to look at market traders' insurance; public and product liability might be useful, and employers' liability insurance is a legal requirement if you have any staff.  
Maybe some sort of weather damage insurance might also come in handy to protect your stall.  
If you wanted to get stuck in to that community spirit, you could join a market traders group. Some even offer insurance as part of its membership fee – lovely jubbly! Although we always recommend shopping around before committing to a policy, to make sure you're getting the right one for your requirements.  
Liability insurance for market traders 
As we mentioned above, there are three types of liability cover you may need to consider as a market trader: 
Employers' liability  

Product liability 
Public liability will protect you if a member of the public is injured or their property damaged as a result of negligence.  
Something simple, such as a loose cable, could provide you with a costly bill if someone were to make a claim against you. That's where your public liability insurance would jump in, and cover the cost of the damage or injury.  
Product liability will cover your legal liability when it comes to injury or damage caused by a product you've sold.  
If a customer contracted food poisoning or a product wasn't up to standard, your product liability would cover the cost of the claim, mange tout.  
Do you have any employees? If so, you'll need employers' liability as a part of your market traders' insurance. It's a legal requirement, so don't be a plonker and forget about it! 
See also:
Goods in transit insurance
Can you get market traders' van insurance? 
You may not have a yellow three-wheeled van, but you probably need a way to transport your market stall and products around, while making sure it's all protected.  
In order to make sure your van is covered for business use (as well as the goods the van is carrying), you'll need to check it's included in your business vehicle insurance policy, or look at specialist insurance providers.  
Luckily, there are a couple of companies offering van insurance specifically for market traders, so you can compare different options and make the right decision for you.  
Right, we're off to Peckham to see about a chandelier that needs cleaning. Bonjour!