Quote Me Today
Motor trade insurance
GoCompare has teamed up with Quote Me Today. Do you sell, repair or valet vehicles? Whether you work from home or a car showroom, you may need Road Risk Insurance. This specialised policy covers you to drive any vehicles you don't own but have responsibility for. Quote Me Today is one of the UK's leading Motor Trade insurance specialists, whether you require a combined policy to cover stock, tools and premises or bespoke insurance for peace of mind. Offering cost-effective, simple to manage, and flexible policies, Quote Me Today provide just the cover you need leaving you free to focus on business.
Swinton Motor Trade Insurance
GoCompare has teamed up with Swinton Business to help you find the right motor trade insurance for you. Simply complete your details and one of their business specialists (who are available six days a week) will be in touch to understand your requirements. They'll then search their panel of trusted insurers to find a policy that suits your needs. Whether you require road risk, mechanics, vehicle sales, recovery and breakdown, valeters or additional cover such as public liability and legal protection, Swinton has been insuring the nation for over 60 years so is well placed to help find the right policy for you.
Compare motor trade insurance
Learn more about how to get the right policy in the many-faceted world of trader insurance, including car jockey insurance.
Key points
Motor trade insurance provides cover for businesses that have a customer's vehicle under their care, custody or control, plus those involved in vehicle sales
It can cover an enormous range of businesses, meaning that policies are often tailored specifically for the individual or firm
Shop around every time you need to take out or renew a policy to find the right deal at the right price
Motor trade insurance is a catch-all term that can cover a huge range of policies, which are aimed at keeping businesses and individuals working in the motor industry road-legal.
You'll need one of these motor-specific business insurance policies if your company has customers' vehicles under its control, care or custody. Motor trade insurance will also be needed for businesses dealing with sales, covering the firm for things such as the demonstrating, collecting and delivering of vehicles.
The possible scenarios that may require cover are almost limitless. Traders' insurance could, for example, be needed by a single, self-employed mechanic, a main-dealer garage network, or a car valet business.
Even within such firms, a company may need cover for just one driver, for a known group of drivers, or for 'any driver'.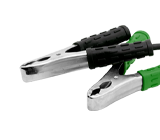 Many firms offering motor trade insurance pride themselves on their flexibility and will offer call-back and/or freephone services to help work out a customer's requirements.
Such flexibility and diversity means that it can be difficult to make a true online comparison of trader insurance policies.
But, as with any other type of insurance, it's vital to shop around to obtain the right cover at the right price.
That basic principle doesn't just apply when you initially take out insurance, so shop around every year to avoid the price hikes associated with auto-renewal - you may be able to make significant savings for your business.
A motor trade insurance broker may be able to help you in this regard, by assessing your needs and then doing the shopping around for you. But bear in mind that the broker will be taking a fee, and the range of insurers they choose to look at may be limited.
What sort of businesses can motor trade insurance cover?
The range of businesses covered by trade insurance is legion, but typical examples include:
The phrase 'care, custody and control' occurs repeatedly in the motor trade insurance world.
It typically refers to when a customer has left their vehicle with a business, meaning that the vehicle is no longer protected by the owner's own, private insurance.
It's at that point that motor trade insurance should kick in, offering protection to both the business and the customer.
A motor trade business is likely to value the flexibility of such a policy, which could potentially cover all its employees, and all the vehicles they have to use in the course of their work.
Does motor trade insurance cover the holder to drive any vehicle?
While many private, comprehensive car insurance policies used to cover drivers who wanted to drive other vehicles on a third party basis, this is now rarely the case.
Some have, therefore, seen motor trade insurance as an easy short-cut that could allow them the flexibility associated with 'any vehicle' cover.
But only legitimate motor trade businesses qualify for such an insurance product, and even if you have a trade policy it'll only cover you for your own vehicles plus any vehicle that's in your care, custody or control for the purpose of the business.
If any vehicles covered by a motor trade policy are also used in a private capacity by company employees, their family or friends, ensure they're covered by your insurance policy - this sort of use may well be listed as an exclusion.
What does traders' insurance cover?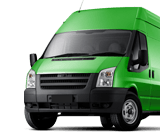 As with any type of insurance, all policies will vary, and the diverse nature of motor trade insurance means that these variations can be enormous.
Parts only cover
Third party is typically the most basic level of cover, but - depending on the nature of your business - you may also have the option of 'parts only' cover; note that this on its own will not give you the legal protection necessary to take a vehicle on the road.
Road risks policy
Having road risks cover on your trade insurance means you'll be able to drive your own vehicles, plus those that aren't yours for the purpose of carrying out your job.
At the most basic level, you'll face the choice of whether to arrange cover on a third party only (TPO), third party, fire and theft (TPFT), or comprehensive basis.
A traders combined policy is typically designed for vehicle traders who work from business premises
TPO is the minimum level insurance required by law for drivers in the UK, covering damage to third-party property, liability for injury to others (including passengers) and liability while towing a caravan or trailer.
TPFT covers all these elements plus fire damage, theft and any damage such crime does to a vehicle.
A comprehensive policy offers all the cover listed under TPFT, and you should also expect protection for things likes windscreens, personal effects, loss or damage to vehicles, medical expenses and accidental damage.
Traders combined policies
A traders combined policy is typically designed for vehicle traders who work from business premises.
As well as road risk cover, such a policy typically comes with a bespoke range of cover options, including things such as those listed below.
Other things motor trade insurance can cover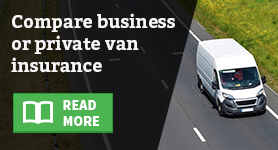 The number of 'extras' that can be included on motor trade insurance are almost limitless. Some may be included on the policy as standard, others may require an additional fee, or some areas of cover may not be available with your insurer at all.
What you want and need will depend on you and your business, but try not to pay for elements that are of no use to you, or that you may already have cover for from another source.
Some of the typical additions you may find on a policy include:
Cutting the cost of motor trade insurance
We've already stressed what is, perhaps, the best way to find cheap motor trade insurance - shop around every time you take out cover and don't allow a policy to auto-renew without checking other deals on the market. Beyond that, think about some of the following areas:
In terms of money-saving tips that can be applied to motor insurance in general, think about:
By Sean Davies