Toast to your business with pub insurance
Protect your pub, barroom, alehouse, bistro and boozer with a round of pub insurance. Cheers!
Key points
Public liability insurance will protect your restaurant if a member of the public is injured, or their property damaged as a result of your business
Deterioration of stock insurance covers fridge and freezer malfunctions and helps recover the costs of defrosted and spoiled foodstuffs
Help to reduce the cost of business insurance by investing in robust kitchen safety equipment, and comparing business insurance to find cheaper policies
Butler to the great, comforter, philosopher, and lifelong mate, the pub landlord is revered for a kind ear and reliable opening hours.
But for every customer that's served a yard of ale and a basket of chips for good measure, there's a barrel load of responsibilities to fulfil, and risks to avoid.
Enter pub insurance, a form of business insurance. 
Helping the landlord to protect their assets, stock, staff and customers, they can stay focused on the really important stuff - such as keeping the lager at a cool six degrees, and bulk ordering potatoes ready for Sunday's carvery.  
Why do I need pub insurance?
Pub insurance helps you manage the risks to your business.
There's an overwhelming array of financial support to invest in too, but which one is right for your pub?:
Your pub may not need all the protection money can buy, and certainly not all of it's a legal requirement.
But landlords know all too well the tyranny of the trade.
For instance, in 2017, business rent and rates specialist CVS analysed government data and found that 390 pubs had closed following a tax change in April. So landlords up and down the UK are working hard to keep afloat and attract new customers.
Cover that allows you to bounce back with little financial damage is worth investigating.  
Public liability cover
Public liability for pubs covers claims made against you if a member of the public gets hurt or injured when they're on your premises, and usually if they're consuming the food and drink you've lovingly served up.
Whether they slip off a stool at the bar, trip over in the bathroom, or disturb a wasp nest in the beer garden, most policies would make sure you're covered for a certain amount of legal costs and damages.
It isn't a legal requirement, but you'd probably revel in the protection, considering that many of your visitors will be consuming alcohol.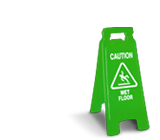 What's more, if customer possessions are damaged, public liability can step in too. 
If you're selling packaged food - crisps and nuts, for example - as the point of sale you're responsible for it as much as the manufacturers, so product liability insurance could be worth investigating if they're flying off the bar.
Employers' liability insurance
If you hire full-time, part-time or temporary staff, employers' liability insurance is a legal requirement - it's a biggie, don't ignore it. 
For every day you don't have the cover, you could be fined up to £2,500.
Your pub probably relies on a busy rota of staff to keep the kitchen and front of house moving. And if you've got a B&B upstairs, you could also have cleaning staff on the books too. 
Chefs, porters, waiters and cleaners will usually come into contact with a mixture of high-risk equipment, intoxicated customers, heavy objects and strong chemicals during their shift.
You could be slapped hard with a compensation claim if one of your hard-working staff befalls an injury on the job. 
Employers' liability insurance steps in and covers your legal costs. But the value of the cover will usually hike up or reduce your premium, so read the terms and conditions with care. 
Loss of licence insurance
If you lose your licence to sell alcohol, that could spell the end of days for your pub. But what if the loss isn't your fault? 
Insurance does exist to help you claw back your takings from lost alcohol sales. If the value of the business is reduced because you can't sell alcohol, it may give back the value of the property too. 
However, loss of licence insurance doesn't save those who fall foul of laws and regulations:
If you lose your licence due to misconduct, such as selling booze on the sneaky to underage drinkers, you won't be able to make a claim
If the suspension or ban is an act of parliament, it's unlikely you'll be able to argue the case or claim
If planning permission is the cause of your woes, the insurer may not be able to help
If it's an unfair imposition by the council or another business, the policy may fund a legal appeal, but make sure you check your paperwork before calling the best lawyer in the biz.
Money cover for lost or stolen money
Since the contactless limit was upped from £20 to £30 in September 2015, contactless payments in bars and pubs have nearly doubled to 92%, according to Barclaycard's 2016 data.
But pubs do still handle lots of cash. 
And even if you don't have coins and rolls of notes stowed away on the bar till, or in the safe, you may have an ATM in full view. 
Again, there's a branch of business insurance that'll cover your money within the boundaries of the pub and if you choose to transport it to another location, perhaps overnight, for safekeeping.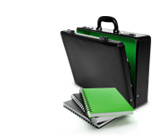 However, before stuffing bags of pound coins and notes into your pocket and heading to the bank, always check your insurance terms and conditions.
Alert the police as soon as you notice any money is missing. 
Business interruption insurance
Fire? Flood? Another disaster that closes your doors for a day, a week, a month? 
You've got buildings insurance and contents insurance, but what about a loss of income insurance?
Business income insurance, otherwise known as business interruption insurance, may come to your aid when the pub's in dire straits following a disaster. 
Scan through your business insurance policy terms and conditions to see if you're covered for 'consequential loss' (an indirect loss of earnings following a fire, or another unexpected disaster) as standard in your business insurance policy.
Business interruption insurance may cover your lost revenue - often paying for staff, getting your larder stocked back up to 100%, and helping you to rebuild the business too.
But every policy is different and any claim is, of course, subject to the insurers' approval.
Contents insurance
Your pub may have an on-site kitchen, a number of guest bedrooms with heaps of linen and laundry, fridges, freezers, cold stores, perhaps a storeroom stacked with spare tables, chairs, furniture and table dressings, plus hoovers and serious cleaning equipment.
It's all cost you a lot to accumulate, and you want to keep your kit safe from harm.
Like any business, pubs are vulnerable to loss, theft and damage. And although business contents insurance cover isn't a legal necessity, it's a sensible choice.
When comparing your options, you'll usually be able to choose between an indemnity insurance policy or new-for-old cover.
Indemnity makes sure you're no worse off than before the loss, theft, or damage to your stuff, deducting the cost of the damage; whereas new-for-old cover fully reimburses you when your gear is lost or stolen
Deterioration of stock insurance
This cover does exactly what it says on the tin - when your food stocks are ruined, the insurance will usually step in and cover the cost of the damaged goods.
There are a number of reasons why you may find yourself in this situation. For instance, if there's a local electrical fault which shuts off the power supply, or the fridge or freezer breaks down, leaving your food at an unregulated and unsafe temperatures.
You may also be unable to safely store newly delivered food.
This isn't just a storage and temperature issue - don't forget that broken equipment may emit fumes and chemicals which could easily impregnate the food... It's all a bit grim, to say the least.
You may find the insurer will also replace and repair the faulty part of the equipment. Let's all raise a glass to that!
By Amanda Bathory