Guide to public liability insurance
Key points
Public liability insurance can protect your firm against claims from third parties for injury or loss
Cover is not a legal requirement but could prove invaluable
A policy could protect against compensation payments and legal costs
Public liability cover is a form of business insurance that almost all types of company should really consider if they have contact with any third party, such as a member of the public.
Business, by its very nature, involves contact with people outside a company and it's against claims from such people - the third parties - that the insurance can protect your firm.
Why do I need public liability insurance?
Public liability insurance isn't a legal requirement for businesses, but it is a necessary precaution if your business involves contact with any third party - a person or entity that isn't an employee of your business.
Need more information?
If your business is responsible for injuring such a third party, or for the damage or destruction of their property, public liability insurance could cover any related costs.
For example, if you're a shop owner and someone trips on a wire in your store, that person could be well within their rights to make a claim against you.
If you don't have cover, you could find yourself paying out tens of thousands of pounds in compensation, which could be crippling to a business.
What does public liability insurance cover?
Public liability insurance is designed to cover compensation to the claimant, which could include loss of earnings, future loss of earnings and the cost of repairing damage.
In addition, you should look for cover against any damages awarded to the claimant, plus legal costs.
These could be the costs accrued to defend the claim and the claimants' legal costs in the event that you're found to be at fault.
Who needs public liability cover?
Any business which involves contact with customers - whether that be visiting a client's home or having customers come to you in your place of work - should think about cover.
Did you know...?
Some clients may require you to produce proof of public liability insurance before working with you
Displaying a certificate may increase trust in your firm
The types of businesses that might need public liability insurance include, but are by no means limited to:
Cleaners
Caterers
Window cleaners
Builders
Plumbers
Electricians
Carpenters
Road maintenance workers
If you own a shop, restaurant, pub or office then you should consider taking out cover.
Even if you operate your business from home, public liability insurance is still important if you hold meetings with clients there.
The self-employed could find themselves especially vulnerable in the event of a claim if they aren't covered.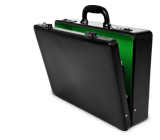 Some customers or clients, such as local authorities, may require you to produce proof of public liability insurance before working with you.
Many businesses display their insurance certificate in their offices as proof of protection.
How much public liability cover will I need?
The level of cover you need depends on the risks involved with your business, and these can vary enormously.
A minimum level of cover could be around £2m, which may be appropriate if your business has little interaction with the public.
Did you know...?
Combining public liability insurance with employers' liability insurance could prove cheaper and more convenient if you need both forms of cover
But if your business is high risk or involved with government contracts you may need to think about a higher-end limit, perhaps around £10m.
Certain business types might be subject to certain requirements from clients.
For example, a DJ would need to make sure that he or she has the correct level of cover required by a venue.
How are public liability insurance premiums calculated?
When taking out public liability insurance, your provider will likely ask you a number of questions relating to your business and its practices.
These are likely to include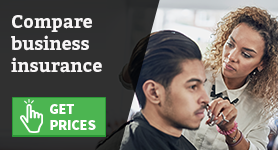 :
What type of business you are
The size of turnover
The number of employees
What kind of claims you've been subject to in the past
Your health and safety record
Your level of exposure to customers/clients
All these questions can determine the level of risk you present to an insurer.
If you have been subject to claims in the past, then your risk may be determined to be higher and your insurer may increase your premium, making cover more expensive.
Similarly, if your health and safety record is less than squeaky clean you could find your insurance cost increases.
Things to consider
Consider combining public liability insurance with employers' liability insurance - if you need both forms of cover, a joint policy could prove cheaper and more convenient than arranging each policy separately.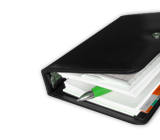 When you compare business insurance, remember that the right policy isn't necessarily the cheapest.
If you search with Gocompare.com, you'll have the option to purchase online and/or speak to a specialist in a UK-based call centre if you need further guidance.
You may worry about the cost of public liability insurance, but don't be tempted to skimp on cover.
If you find yourself held accountable and don't have the necessary insurance you could find yourself bankrupt and your company out of business.
By Emily Bater
[SeanSocialShare]