Compare restaurant insurance quotes for your cafe, bistro or brasserie
Every cafe, bistro, brasserie and buffet restaurant needs restaurant insurance to keep you protected as your dish up food and drink for the paying public.
Key points
If a customer or another member of the public is injured, or their property damaged as a result of your business, restaurant liability insurance will come to your rescue
If you have a fridge and freezer breakdown, deterioration of stock insurance may help recoup wasted and spoiled food
Help to reduce the cost of business insurance by investing in robust kitchen safety equipment, and comparing business insurance to find cheaper policies
Every foodie business has its own unique flavour, whether they're simply plopping chips in the fryer, or blending exotic ingredients at an haute cuisine restaurant.
Business insurance and restaurant insurance has to be just as innovative to protect everything and everyone within a catering empire.
There are some common kitchen nightmares that every restauranteur will know all too well, but the right insurance can help you out of most hot spots without a dip in service.
The commercial freezer's broken
The cold store has failed, repeat, the cold store has failed.
It's unavoidable - your restaurant can't guarantee the safety of your food, your kitchen staff are halted, and you're prevented from serving your customers as usual.
The items already in the fridge or freezer warm up and defrost and are therefore unusable
Delivered stock that needs urgent refrigeration will go rotten and off while you're waiting for equipment repairs
There's an additional risk that chemical fumes from faulty equipment may corrupt the food in its defrosted belly
If you're packing deterioration of stock insurance as part of your restaurant insurance, business interruptions won't necessarily be a financial catastrophe. 
When water's all over the floor, and the chilled cabinet is sitting comfortably at room temperature, deterioration of stock insurance will usually reimburse the value of the spoiled goods.
The insurance may also cover the cost of replacing the faulty part of the fridge or freezer, and even the cost of repair. But you should check the terms and conditions.
Plus, if the cold store climate change isn't due to a mechanical fault, but instead a local electricity supply fail, you're usually still covered.
I've lost my licence to sell alcohol
If you lose your liquor licence, or it's suspended for even a short period of time, it could severely punish your restaurant's income. 
You can buy insurance to subsidise the loss, and even reimburse the value of the property if it's reduced as a result of being prevented from selling alcohol.
Be aware that there are a number of exemptions:
If you lose your licence due to misconduct, you usually won't be able to make a claim
The policy may not support you if the suspension or ban is an act of parliament
If the licence is revoked due to planning permission, the insurer may be powerless to help
However, if you lose your licence unfairly, the policy will fund any legal appeal you make.
Replacing a commercial kitchen
Fitting a small cafe kitchen, or mobile events kitchen, could cost as little as £5,000. But a large hotel can spend millions of pounds if there are multiple kitchens on-site.
Your equipment inventory may include:
Industrial cookers
Cold stores
Fridges and freezers
Laundry
Ventilation
Kitchenware and knives
If you painstakingly picked out the equipment in your kitchen, it's unlikely you'll leave any of it vulnerable to loss, theft or damage - but these things do happen.
Business contents insurance cover isn't a legal requirement, but it does offer peace of mind.
You can choose between:
Indemnity insurance: deducts the cost of damage so you're no worse off than before the loss
New-for-old cover: a full reimbursement if the equipment is lost or stolen
This type of cover may protect you if you're catering for an event off-site too.
A member of staff is injured
Employers' liability insurance is a legal requirement if you hire full-time, part-time or temporary staff.
In a restaurant, you rely on lots of staff to keep things ticking over: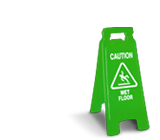 Front of house
Serving staff
Chef and sous chef
Porter
Cleaning staff
Plus many more, and chances are they'll be handling high-risk equipment at some point during their shift, whether it's chemical cleaners or industrial hobs.
If one of your staff falls ill or is injured as a direct result of their working environment, you are exposed to compensations claims.
Employers' liability will usually cover all solicitor and legal fees, but there are varying degrees of cover that'll push up or reduce the cost.
For every day you don't have the cover, you could be fined up to £2,500.
A customer's hurt themselves
Public liability isn't a legal requirement, but it's essential welfare cover for restaurateurs.
It shields you financially if a member of the public is injured while interacting with your cafeteria, coffee house, fast joint and every other restaurant inbetween.
It'll also protect you if any of their possessions are damaged.
Meaning, if your customer caught their hand on a hot plate, or if their coat caught on fire during a particularly flamboyant flambé, you'd relish the cover.
Public liability may also be able to help you in case of food poisoning.
Any number of accidents can happen and public liability insurance may be your best combatant in the face of adversity.
You may also want to investigate product liability insurance if you're merchandising and selling pre-packaged food. Don't forget that the responsibility lies with third-party sellers at the point of sale, as well as manufacturers.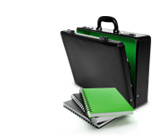 Money's been stolen from the till
If you're concerned about the security of your daily takings, either stowed away in the till, or locked in the safe in the office-come-cloak-room, you can get cover to protect it.
Money cover may be of particular use to pubs, a business that handles a lot of petty cash and may have a dispensing ATM cash machine conveniently next to the bar.
This type of insurance will usually cover the cash within the pub, and if you choose to transport it to a safer location overnight.
But always check your terms and conditions before casually popping a roll of notes in your whites' pocket.
How to get cheaper restaurant and pub insurance quotes
You've got to spend money to make money, but sometimes you don't want to spend that much.
With GoCompare you can compare business insurance policies and pick the right one for your restaurant or cafe, at the right price.
But you can make insurance savings by running a yearly safety MOT on your kitchen too.
The Airedale Group is a leading company in the UK that specialises in the design, installation and service of commercial catering facilities.†
Its marketing manager, Pete Walker, tells us: "We'd always advise that commercial kitchens of all sizes use their budget to prioritise safety equipment to comply with UK food regulation and legislation.
"At the top of your list should be ventilation and condenser canopies, and sprinklers in case of fire.
"By installing catering equipment that makes safety your first concern, you could reduce the cost of your insurance."
Commercial kitchens are prone to grease and oil build-up, and have a high concentration of naked flames, gas ovens and flammable sources of ignition. If you keep on top of your safety protocols and equipment, you'll reduce your risk of fire and help keep your premiums nice and low.
Lovingly drawing up menus, preparing food and matching wines, beers and spirits is a fulfilling profession. But it comes with its risks, so get your business insurance in place so it can support you when you need it the most.
By Amanda Bathory