Find cheap retail insurance quotes today
If you've ever dreamed of running your own little craft store, or forging the next high-street chain, you'll need retail insurance.
Key points
Each policy is made up of different types of cover, like stock cover, contents cover and business interruption insurance
If you rent your premises, your landlord's insurance may cover you for buildings insurance and similar concerns
Be careful to check if you're setting up a business in an area prone to flooding, as you may not be able to get insurance
Butchers, bakers and candlestick makers would all benefit from retail insurance, especially if a disaster leaves them all at sea. 
Similar to business insurance, retail insurance is specifically tailored to retailers. Most retail policies can be tailored according to the needs of the business they're covering, but they often have various things in common.  
Types of insurance for retailers 
Business contents insurance is arguably the biggest part of retail insurance, covering loss of or damage to the contents of the shop. This often covers just the stock, so it's worth making sure you have a policy that includes cover for the fixtures and fittings – this may be included in the buildings insurance.  
Business equipment cover may also be included, which will cover the portable business equipment used in or away from the premises. You can also get specialised stock insurance which covers the stock, at its trade price, against both damage and theft.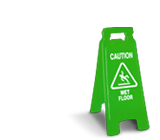 Products and public liability cover is worth investing in for any customers injured following a visit to your premises, or using a faulty product you've sold. So, if a customer slips and hurts themselves on an unmarked wet floor, or if the nut-free cake you sold them accidentally had nuts in, public and products liability cover could pay out in the event of a claim. 
On the same basis, employers' liability cover could also be a useful addition to your retail insurance policy.  
It would also be wise to ensure your policy includes buildings insurance. This will protect your premises against losses caused by accidental damage, and will also cover the fixtures and fittings. However, if you rent your premises, your landlord should take care of this particular policy already. 
Business interruption insurance will cover you in the event of losses incurred through a disaster that stops your business from running temporarily. On a similar note, some retail insurance policies include loss of money cover for money that's either lost or stolen from the premises. 
It may be worth considering online shop insurance as well, especially if you sell your wares on Etsy or eBay. You may be covered by your home insurance if you do this, but not all home insurance policies cover home-based businesses.  
Goods in transit cover would also be useful to people selling from home. It does what it says on the tin, and some policies even protect your goods while they're being transported by third parties, like the Royal Mail.  
Flooding insurance 
Retail businesses set up in areas prone to flooding, or which have been recently flooded, are likely to be more difficult to insure with a business insurance policy. 
While Flood Re will help cover home insurance in such areas, it doesn't extend to businesses. It would be worth checking with your provider whether your business policy covers flooding in these areas. 
Top tips for cheaper retail insurance 
Through GoCompare, you could compare a wide range of business insurance policies. So, if you're interested in setting up a retail business, we can help you shop around and compare retail insurance policies.  
And whatever your potential venture, we wish you the very best of luck. 
By Nick Dunn