Guide to small business insurance
Key points
Employer's liability cover is the only element of business insurance that's a legal requirement, along with insurance for any motor vehicles used by your company
However, you'll probably also want to protect your business's premises, property and finances - investigate what risks your company is exposed to before putting the correct cover in place
Your small business insurance policy will be tailored to your industry, situation and size, but comparing policies and shopping around will help you find the right cover
Small business insurance is a must-have line of defence for every entrepreneur setting up a company.
Some policies are mandatory and required by law, whereas other extra policies will give you peace of mind when the going gets tough.
Small enterprise means big business
Small businesses are riding a wave of success in the UK, and their agile and reactive approach is challenging the status quo of almost every industry.
The number of small enterprises registered at Companies House has grown by more than 8% since 2015, with almost 660,000 start-ups popping up all over the UK in 2016.†
Small business insurance required by law
First-things-first, if you're a small business owner you're required by law to have two types of cover:
Employer's liability insurance if you employ anyone (employers can be fined £2,500 for each day they're not insured)
At least third-party motor insurance, if you use vehicles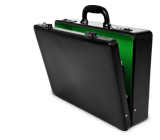 Although it's not compulsory, for most businesses you'd also be wise to consider cover for business premises, property and stock, as well as choosing comprehensive car insurance or van insurance to protect company vehicles.
There are also a number of options and extras you can build into your business policy to get exactly the cover you need, as well as various specialist policies.
How to buy business insurance
Gocompare.com's partner Simply Business[1] helps you find the right small business cover and compare the costs, by recommending policies based on a short questionnaire about your company.
Click on the 'Get Quotes' button to begin, it will ask you to provide information about:
Your specific business and trade
The age of the business
Projected turnover
If you're a sole trader, partnership or limited company
If you employ and staff, or labour-only subcontractors
Depending on your information you provide, the tool will probe further into the unique features and functions of your business, to help personalise your quote.
A well-rounded policy should shelter your firm if the unthinkable happens, so even if it's an
optional extra think carefully about how an additional cost now could protect your firm in the long term.
You might be interested in the following extras for peace of mind:
Product liability insurance
Revenue protection
Premises insurance
Product liability insurance
How much more cover will your small business need?
Listing potential physical hazards and your possible exposure to liability will help you identify the types of cover you need, in addition to the legally required policies.
A study conducted by Amicus Commercial Finance in 2016 found that 38% of small business owners experienced money shortage in their last two years of trading, and 71% thought cash flow was their biggest challenge
Would your operation be exposed to any of these potential risks?
Product contamination or damage
Bad weather
Cyber risk
Shared working spaces or co-working
Business interruption
Injury either at work or as a result of your product
Delivery vehicle collision or theft
Unexpected tax bills or legal challenges
Stolen equipment
Property damage
Some challenges might also apply particularly to your business type; a microbrewery can lose a whole brew due to yeast contamination, and a fledgling online retailer is at risk of cyber breach.
The specific faculties of your firm will help you predict the dangers in your path, and it's the insurance policies you may never have heard of before that will help keep you safe in troubled times.
But you don't want to pay for insurance you don't need or double up on cover, especially if you're a start-up carefully preserving cashflow, so be selective and choose the small business insurance that applies to your needs. 
Small businesses are thriving in the UK
The UK's recent economic growth is fuelled by 10 industries according to a March, 2016 study by O2,† including beverage manufacture, rental and leasing 'sharing' firms, biomedical, scientific research and development, admin and technical support, and computer programming companies.
As an example, the demand for craft ales from artisan brewers was predicted to rocket in 2015, with 913 million litres expected to hit order books,† according to Mintel.
At the end of 2016, Britian let the good times flow for beverage startups; research by UHY Chartered Accountants in October, 2016 showed that we now have 1,700 breweries,† which is an increase of 8% in just 12 months and 65% in the last five years.
And the sharing economy saw similar success.
It's in these areas that SMEs may find the greatest rewards, as consumers are becoming more experimental, shopping around to try something new, more personal, premium quality and better value for money.
For instance, consumers could be more inclined to taste-test a hopping pale ale, over a Victorian-approved pint of mild.
Conquering financial challenges
For a small business every penny counts, so whichever industry or market you choose to enter, your income and outgoings will be under constant scruitiny.
A study conducted by Amicus Commercial Finance in 2016 found that 38% of small business owners experienced money shortage in the past two years of trading,† and 71% thought cashflow was their biggest challenge.
Paying suppliers, meeting debt repayments, buying inventory and losing contracts were all causes for concern for small business owners, and subsequently impacted upon liquidity.
Controlling cash moving in and out of the business will make your accountant happy, but they'll be weeping when a costly surprise you could've safeguarded against stops the money moving altogether.
Small business insurance is a safety net, defending you against the problems that threaten the future of your business, especially interrupted or halted cashflow.
Don't forget that shopping around and comparing policies will also keep costs low, as your protective measures rack-up.
Need more information?
Insurance if you work from home
Tradesman insurance
How many insurance policies does your business need?
Alongside your business cover, there are many forms of insurance that will give your business the best chance to flourish in the face of adversity, and there are a few ways to shop around for the right ones for you.
On top of the legally required policies and optional extras on your business insurance, you could 'pick and mix' for individual extra policies that you need, such as contents insurance and van insurance.
While you'd have multiple policies to manage, renew and keep up to date, your protection would be tailored to your needs.
Alternatively, some providers will be able to roll up all your requirements into one easy package, although motor insurance will usually need to be listed under a separate policy.
Remember, the level of excess is at your discretion.
A high excess will reduce monthly payments, but ensure your budget can accommodate the lump sum should you need to make a claim.
By Amanda Bathory