Hankering after specialist business insurance quotes? Look no further...
Whether you need to protect against the theft of precious tools or call on legal representation, specialist business insurance can provide you and your business with a safety net.
Keeping your business in the black, on the road, or just running smoothly can be stressful at times.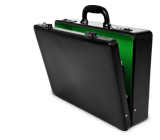 From getting precious tools stolen to legal issues, mishaps can hit any size of company without warning.
But specialist business insurance could provide you with a safety net if the worst should happen.
The right policy could cover you for any or all of the following areas, but ensure you read the terms and conditions of your policy with care and - if you're unsure - speak to the insurer.
Even if the cover you need isn't included as a standard feature of a particular policy, it may be possible to add on such a feature for an additional fee.
Remember to keep in mind the excess payable on your premium - if the excess is higher than the value of your tools then cover could be pointless
Goods in transit insurance
Designed to protect your business against loss, goods in transit insurance does what it says on the tin and can protect any goods your business delivers.
This cover will usually help in cases of theft, loss, damage and/or accident while in transit.
Note that standard motor insurance - whether that be van insurance or any other type of policy - may not cover the goods you transport, and replacing them in the event of damage or loss can prove costly.
Business travel insurance
Business travel insurance offers frequent work travellers protection against mishaps like stolen luggage or cancelled flights, and could protect gadgets you're travelling with such as laptops, tablets and smartphones.
Some policies also cover the cost of items such as golf clubs and other sports equipment - check the policy wording to see what is and isn't covered.
Tool insurance
Insuring the tools of your trade should be a priority for any tradesman, whether they're a plumber, electrician or candlestick maker.
Tools are an investment, and without them your business could be at risk.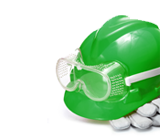 Benefits usually include theft cover for tools, equipment and materials, damage and loss of tools.
Remember to keep in mind the excess payable on your premium - if the excess is higher than the value of your tools then cover could be pointless.
Fidelity guarantee insurance
If you're unlucky enough to fall foul of dishonest staff, fidelity guarantee insurance can protect against the loss of money, stock or other assets that results.
Companies may be at risk of losing money due to fraud, theft or dishonesty, and this type of insurance is mostly sought where there's a high exposure of cash and/or stocks.
Data processing insurance
If your business relies on data processing equipment - and many do, to one degree or another - you'll be covered for theft or damage that could result in substantial financial losses and delay in work.
Did you know...?
Engineering insurance could help to compensate you if equipment problems lead to delays in completing a project
Loss of cash insurance
Loss of cash insurance can protect against loss of money from the premises, in transit, and/or when burgled.
Unfortunately lost or stolen money is something that can happen to a lot of businesses, and while any loss would hopefully only mean a slight hiccup it will almost certainly be an inconvenience.
With loss of cash insurance you can rest assured that at least that inconvenience will be a brief one.
Be aware that the level of cover on offer will vary depending on the nature of your business and the policy you take out.
Engineering insurance
If you're a company that deals with large pieces of machinery and equipment, engineering insurance could be a priority.
You can expect to be covered for the loss or damage of machinery, unexpected breakdown, and any consequences of such events, such as delay in completing a project.
Glass and shutters insurance
This covers the replacement of glass or shutters following accidental or malicious damage.
Credit insurance
Credit insurance could insure you against debtors who are unable to pay due to bankruptcy.
Commercial legal insurance
Commercial legal insurance covers legal expenses that may result from non-compliance. Be aware that the fees may be subject to defined limits.
By Emily Bater
[SeanSocialShare]