Autonet
Vehicle fleet insurance
GoCompare has teamed up with Autonet Insurance Services Ltd. All policies are arranged and administered by Autonet. Complete your details online and one of its fleet insurance specialists will look to find you a policy that meets your needs. Autonet won the Personal Lines Broker of the Year award at the Insurance Times Awards 2014. It was named in the Top 50 UK brokers in 2016 and 2017 by the Insurance Post.
Quote Me Today
Vehicle fleet insurance
GoCompare has teamed up with Quote Me Today. Fleet insurance lets you cover all your business vehicles from motorbikes to 44 tonne trucks with a single hassle-free policy. Quote Me Today can design a flexible policy that means you only pay for the cover you need. Quote Me Today's policies keep it simple or set different levels of cover for different vehicles. You can even insure any driver regardless of criminal and motoring convictions. With full cover starting from a minimum of just 2 vehicles why not let Quote Me Today deal with your fleet insurance? 
Find vehicle fleet insurance that means business
Find out more about the pros and cons of covering multiple business cars, vans and HGVs on one policy.
Key points
Fleet insurance can help you to cover all your company's vehicles and drivers on a single policy
This may prove cheaper and more convenient than arranging insurance on an individual basis
'Any vehicle' and 'any driver' options can be the most convenient, but are also likely to be the most expensive options
Don't let convenience tempt you into auto-renewing a policy - shop around every year for the right deal
If you run a business with more than one vehicle, fulfilling your legal requirement to keep them all insured can be something of a headache.
It's usually well outside the scope of a business insurance policy, or even standard car insurance or van insurance which usually only applies to a single vehicle.
Matters can get even more complicated if you employ multiple drivers, especially if they're likely to drive different vehicles at different times.
Insuring all your vehicles and all your drivers under one fleet insurance policy is likely to be the most convenient option, especially if you find a deal offering one renewal date, with just one premium to pay.
In many cases, a fleet policy can also be the cheapest option, although you should remember that this isn't necessarily the case and you may be able to source cheaper cover on an individual basis.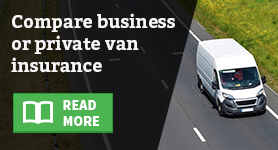 You'll typically find that the more convenience you opt for in a fleet policy, the more expensive it is. This may be the case if, for example, you choose to go for 'any vehicle' and/or 'any driver' options.
Depending on the nature, size and complexity of your business, it's possible that paying for such flexibility will be worth the subsequent saving on administration time and the peace of mind that comes with knowing you have the appropriate cover in place to meet most eventualities.
Arranging fleet cover
Because the needs of many businesses are unique, some may struggle to secure the right cover online.
Some insurers ask you to fill in a simple online form to get an idea of your requirements and will then call you back to work out the right cover, while many offer a freephone number for you to call to discuss any issues.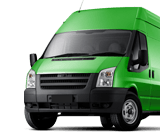 If you've sorted out the right fleet cover in one year, don't let the convenience factor tempt you into the auto-renewal trap. Shop around to assess your options every time you renew - you may be surprised at the savings your business will be able to make.
How many vehicles count as a fleet?
The definition of a fleet will vary from insurer to insurer, and most will set a minimum and maximum size.
The minimum can be as low as two vehicles, while the maximum can run into hundreds or even thousands of automobiles.
What types of vehicle can go on fleet insurance policies?
While there will be some insurers who specialise in areas such as van fleet or taxi fleet cover, most providers are flexible in the sort of vehicles that they're able to include on a fleet policy.
Did you know...?
Some fleet cover providers offer 'personalities insurance', offering protection to a firm which needs to hand its fleet's keys to, say, [Francis Rossi and other] stars of stage, screen or the sporting world
This means that a fleet may be, for example, a mixture of cars, minibuses and a variety of types of truck.
But look out for exclusions, even if you have an 'any vehicle' policy. Some fleet insurance providers will exclude motorbikes, while more common exclusions can include tractors and specialist vehicles such as dumper trucks, fork-lift trucks and excavators.
Private use cover on fleet insurance
Many fleet vehicles are also used in a private capacity by company employees, their family and friends.
If automobiles in your fleet are used in this way, ensure they're covered by your insurance policy - this is a typical exclusion on fleet policies.
Types of fleet insurance policies
Third party only fleet insurance (TPO)
Third party only is the minimum level insurance required by law for drivers in the UK. It covers:
Liability for injury to others (including passengers)
Damage to third party property
Liability while towing a caravan or trailer
Third party, fire and theft fleet insurance (TPFT)
Third party, fire and theft covers everything that third party does, but also:
Fire damage
Theft
Damage to any of your vehicles caused during theft
Comprehensive fleet insurance
Fleet insurance for private vehicles
The non-business equivalent of fleet insurance is more typically referred to as multi-car insurance
A comprehensive policy will provide you with the most extensive level of cover, including everything covered by third party, fire and theft, and usually:
Loss or damage to your vehicles
Windscreen cover
Personal effects
Accidental damage
Medical expenses
Telematics fleet insurance
Telematics is a rapidly growing area of the insurance market and it's particularly popular with commercial fleets, where it can be used to monitor the performance of different drivers and to make business efficiencies.
The policies use a black box or mobile phone app to calculate premiums based on the standard and nature of driving, and can feed back sophisticated data so that the business can analyse the performance of its fleet.
What else can fleet insurance cover?
All policies will vary and some will include a wide range of cover as standard, others will offer additional protection for extra payment, and others will only offer basic cover.
What you need will depend on your business, but some of the options to look out for include:
Cut the cost of fleet insurance
There are things specific to fleet insurance that may help you cut the cost of cover, such as:
Have policies in place for the risk assessment and risk management of drivers
Employ experienced drivers with clean records (it's typical for insurers to exclude drivers under the age of 25, or to charge an extra premium for them)
Make drivers responsible for paying their own excesses to incentivise safe motoring
Pay attention to vehicle security, including safe overnight parking
Consider installing dashboard cameras – some fleet insurers offer discounts for this
See also:
There are also general money-saving tips that can be applied to most forms of motor insurance. As well as shopping around for the right deal every year, think about:
Paying annually rather than monthly
Avoiding modifications to your fleet vehicles
Only paying for the cover you need, discarding unnecessary packaged add-ons
Increasing your voluntary excess
Trying to build up a no-claims bonus
By Sean Davies