Make sure you have the right business insurance for stormy weather
Ensuring you have the right business insurance to cover problems caused by adverse weather could be crucial to the survival of your company. Find out more…
Key points
Be aware of distinctions on individual policies between definitions of areas such as storm, weather and accidental damage
If your premises are poorly maintained it could invalidate a claim
Have an emergency plan in place to minimise disruption to your business in the event of extreme weather
Having the right business insurance in place is essential for corporate continuity.
The survival of the company you've worked so hard to build could come to rely on the financial protection you've bought, which is why getting business cover right is so important.
After all, although the media tends to focus on homes and families affected by extreme weather, there are plenty of businesses every year that need to claim for storm and weather damage too.
However, not all business insurance policies are equal. If you're comparing insurance providers, you need to know exactly what to look for.
What will be covered?
The Association of British Insurers states that business insurance policies will normally cover storm damage to premises and stock.
Meanwhile, business interruption cover (which you may need to buy separately if it isn't included) will protect you against additional costs such as hiring temporary premises.
That all sounds relatively straightforward but there are some quirks you need to understand before comparing business insurance policies.
Define 'storm'…
Although most business insurance policies include some protection against weather damage, it's not as simple as it first seems.
Storms can be difficult to define, meaning that insurers may question whether or not any damage was actually as a result of the storm.
Did you know...?
Damage from falling snow may be attributed to a storm, but problems from the build-up of snow may be classified as accidental damage
In fact, some damage could be classed as storm damage but other issues as accidental damage.
While some business insurance policies will include cover for accidental damage not all will, or you may need to pay an extra premium to have this level of protection.
For example, damage to the roof as a result of the weather is likely to be considered storm damage, but water damage to the building as a result of the damaged roof could be classified as accidental damage - which can make a difference to what the insurer has to pay.
Another example could be damage caused by snow. While snow falling in a storm might be covered under storm damage, damage caused by a more gradual build-up of snow might not be insured against - it very much depends on the specifics of your policy.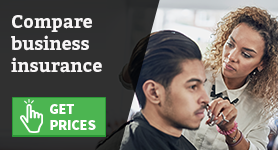 It's very important to read your business insurance policy carefully so that you understand the provider's definitions of terms like storm, weather and accidental damage - and to make sure you're happy with them.
Protecting your premises
As with so many things, prevention is better than cure.
After all, even the best business insurance provider is likely to increase your premiums after you've shown you're at risk.
As well as finding the right insurance policy for your company, you could also draw up a flood continuity plan.
This could involve working out whether it's possible for staff to carry out some work from home, and how that would be overseen.
However, it could also look at more practical ways to defend your business.
This could include moving company vehicles to higher ground, transporting electrical equipment to a safer place and making sure there's a battery-operated torch on the premises.
You should plan to move important documents to a safe place or, if there's time, think about backing them up to a cloud sever.
If you need to empty the company safe then it's probably a good idea to make an extra deposit at the bank rather than leaving money lying around unprotected, especially if you won't be back for a while - plan who will do that job in advance so you aren't left scrambling if disaster strikes.
If flooding is likely then switch off or disconnect the gas, electricity, water and phones - assuming it's safe to do so. Blocking the plugs of sinks can also help limit the damage.
You can register for flood warnings via the Environment Agency's website.†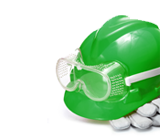 Maintain your business' buildings
If your premises aren't adequately maintained then you could leave yourself open to a huge, uninsured loss.
For example, if the building is in poor condition and that's the reason the storm caused so much damage then your insurer may not be willing to pay out - if they can prove it they're likely to be backed by the Financial Ombudsman. You can read the Ombudsman's guidance online.†
Your policy may still cover you under accidental damage, but that will very much depend on your policy.
Failing to maintain your property adequately could even invalidate your insurance in the event that someone was injured on the premises, so it really is essential.
What next?
If your business has been affected by adverse weather then it's important to tell your insurer as soon as possible.
Speak to a specialist
If you use Gocompare.com's business policy comparison service, you'll have the option to speak to an insurance specialist from a UK-based contact centre
Most will have 24-hour emergency helplines to help you act fast and they may offer very useful advice.
Once it's safe to return to the premises, arrange any emergency repairs that are needed to prevent further damage - for example, to stop burst pipes flooding further.
Tell your insurer what you're doing and keep every receipt.
You may want to get on with tidying up, but don't throw away damaged items unless they're actually a danger to health.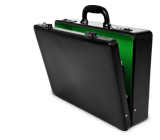 Your insurer may advise that they can be repaired or restored, or they may need to see the items to authorise their replacement.
Likewise, don't be tempted to start painting straight away as it can take months for a building to dry out properly - redecorating may have to wait.
The right business insurance policy for you
It's important to be familiar with the small print of your business insurance policy but it's even better to be sure that you've bought the right policy to begin with.
When comparing business insurance providers, make sure you're clear on exactly what's offered and what the limitations are.
Remember that the best policy isn't necessarily the cheapest one; it's the one that provides you with the right level of cover for your needs.
Find out more in our business insurance guides.
By Felicity Hannah
[SeanSocialShare]