Car hire excess insurance pays for a high excess when your hire car gets damaged or stolen. This can be particularly useful when hiring a car overseas.
Key points
Car hire excess insurance may be offered by the hire car company, but its cover may be insufficient and overpriced when compared to an independent insurer
If you chose not to insure with the car hire company, it could ask for a hefty deposit on a credit card to cover the amount of the excess
To get the best value for money, buy car hire excess insurance most suitable for your trip: single trip, annual, worldwide, European or UK only
You're off on your holiday, you've lined up a hire car, but you've refused to buy any extras at the time of booking.  
In the short term, that's a saving. But did you realise that the excess you have to pay, should you have an accident or if the car gets stolen, can be more than the cost of your entire holiday? 
The time to buy car hire excess insurance isn't as you wait to pick up your holiday transport, about to head off into the wild blue yonder.  
As you sweat at the reception desk, the hire car rep will offer you car hire excess cover (also known as excess waiver, or collision damage waiver), which as a last-minute buy will be a lot more expensive than if you bought a standalone policy before embarking on your travels. 
What's car hire excess insurance? 
An excess is the first part of a claim which the policyholder pays.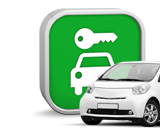 When you hire a car, the excess is usually a lot more than the excess on your standard car insurance policy. 
Car hire excess insurance is a policy which covers the cost of the excess should your hire car get damaged or stolen.  
You pay a relatively small amount of money to protect yourself against the possibility of a significant bill, so you can enjoy your holiday without worrying about anything happening to the hire car. 
How does car rental excess insurance work? 
Usually, if your rental car is damaged or stolen, and you have bought standalone excess insurance, the car hire company will debit the excess from the card you used to make the purchase - usually a credit card.
You need to gather documentation and receipts relating to the damage and pass them to your car hire excess insurance company.  
It'll then process your claim and reimburse you. 
Make sure you take photos of the car when you pick it up and when you take it back, just in case there is a dispute about damage to it. 
Do I have to get car hire excess insurance? 
It depends on the country in which you're driving. 
See also:
In the UK, you must have car insurance, but excess insurance isn't mandatory. 
Whether you get it or not is a personal choice.  
If you can afford to pay a large lump sum should something happen to your hire car, then feel free to drive on regardless.  
However, if your finances are more limited, it's worth the small outlay to get cover and the peace of mind which accompanies it. 
Do I have to buy the cover from the hire or rental company?  
You can buy cover from the car rental company, but it's probably not going to be the most cost-effective way of getting what you need. 
Simon England, Managing Director of GAP Insurance provider ALA told us:† 
"If you're going to hire a car, you will almost certainly be offered excess waiver or collision damage waiver by the hire company.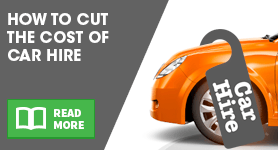 "This is an insurance which will reimburse any excess you're charged for damage to the vehicle.  
"Hire companies consistently charge a much higher price for this than independent suppliers, and so accepting their quote can be a comparatively expensive way to get cover.  
"If you do a quick online search - and make sure you're buying from a reputable company - you can buy a much cheaper policy to protect yourself, without compromising on the cover." 
Buyer beware 
If you choose not to take the car hire company's excess insurance, they may ask you for a large credit card deposit to cover the amount of the excess.  
If you're using a credit card during your holiday, this will affect the amount of credit available to you, so keep this in mind when sorting out your holiday budget.  
What types of excess car insurance can I buy? 
Single-trip cover 
If you're only hiring a car for a short period or one trip, then a single standalone policy will do the trick. 
You take out a new policy each time you hire a car, and the price will be based on the number of days you're hiring the car for.  
Annual cover 
Planning on hiring a car a few times over a year?  
An annual policy is probably your best bet, both for convenience (you won't have to keep getting a new policy every time you travel) and cost-effectiveness. 
With an annual policy, you can take multiple trips - not exceeding the maximum trip length stated in the terms and conditions - within 12 months. 
Pay once and you're covered for a year. 

UK insurance 
If you're travelling in the UK, then getting a UK-only policy will keep your costs down.  
There's no point in paying extra for cover you don't need. 
Some companies combine UK and European cover into one policy.  
European insurance 
If you've hired a car to whip over to Andorra for a spot of skiing, or just fancy gliding along the Autobahn, then you'll need European cover. 
'Europe' has a wide definition for some companies and may incorporate countries like Egypt and Israel.  
Check the policy to find out which countries you're covered for. 
Worldwide cover 
If you're travelling further afield, then a worldwide car hire excess policy will protect you on your trip. 
Not all countries are covered under a worldwide policy. For example, places the UK government has advised people not to travel to are usually not covered.† 
Best to review the policy documentation to see which countries are included in the cover.  
Things to watch out for  
Before you buy a policy, it's worth having a read through the terms and conditions to make sure the cover suits your needs. In particular, check: 
Whether the policy covers any additional drivers 
If there are any age restrictions on the drivers 
If there are any restrictions on how far you are away from home when something happens 
How many days' continuous cover you get for each trip 
If you need an annual policy, how many trips the policy covers you for 
What the policy covers - eg fire, theft, vandalism, bodywork, tyres, windscreen and windows