Find out about hiring a car with our beginners' guide, including information on types of vehicle, excesses, documentation, pick-up, drop-off and refuelling.
Choosing a hire car checklist
Decide on the type of vehicle you need and shop around for a deal
Does the hire firm require a credit card for the booking?
Do you have the right licence(s)?
Check pick-up and drop-off points
Read your documents to check excess levels, exclusions and any other issues
Hiring a car can be a great way of getting round when you're on holiday, a possible fall-back at home if there's a problem with your regular vehicle, or an occasional option if you choose not to own a car.
Before choosing a hire vehicle, consider how far you'll be driving and the cost of fuel at your intended destination.
It may be cheaper to use a taxi or public transport if you're planning on only taking short trips in the car.
For trips around Europe you may want to consider taking your own car, but always check that you have the right level of cover for driving abroad before you leave home shores.
Booking a hire car
While booking a vehicle should be possible at your destination, pre-booking may be a cheaper option and will give you the peace of mind that transport will be available to you when you arrive.
Consider using a comparison site such as Gocompare.com to quickly and easily see the choices available to you.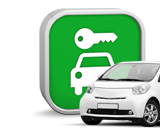 A car rental firm may insist that you have a credit card, not a debit card, before agreeing to a booking - bear this in mind before you travel.
Paying by credit card could also offer you some advantages - you'll be protected by the Consumer Credit Act in the event of a problem, providing the payment was for an amount between £100 and £30,000.
Watch out for any surcharges when paying by card. If this is the only payment option, you'll need to factor it into your budget.
Bundled deals
It may be worth considering bundling flights and car hire together in one fly-drive package, an option that's particularly common on trips to the USA or as part of a package holiday.
If you're thinking of this, try comparing the price and terms against booking the flight and car separately. That way you can be confident you're getting the right deal.
Choosing a vehicle
Consider the number of passengers, the amount of luggage and what you want to use the car for. Hire companies may offer vehicle categories such as:
Mini
Cars classified as minis tend to have a small engine and only two doors. They may not have much room for luggage or added 'luxuries' such as air conditioning, but can be useful for short trips.
Economy
Economy-class hire vehicles tend to be smaller and fuel-efficient so they may be the right budget option - perhaps a choice for couples or small families.
Family
A family car should accommodate both adults and kids comfortably, with plenty of room for luggage.
People carriers
This type of vehicle may be needed for larger families, a small group of people travelling together, or people travelling with a large amount of luggage. They typically carry up to eight people.

Luxury
As suggested by the name, this type of vehicle will usually come with all the mod cons and the car may be from a prestige manufacturer. Certain car hire companies may offer convertibles, super cars and sports vehicles - typically for a premium price.
4x4s
Many people like the higher seating position offered by some 4x4s and they can be very effective on snow, ice, and on other difficult driving surfaces. If you're planning on travelling off-road or across tricky terrain, always check with the hire company to see whether you're permitted to use the vehicle in such a manner.
Adding additional drivers
If you want more than one driver to use the vehicle you'll probably have to name them all on the policy, and they're likely to need their driving licences.
Did you know...?
It's possible to purchase a separate car hire excess insurance policy from a specialist insurer - this may prove a cost-effective alternative to the cover offered by a car hire firm when you arrive at their door
Doing this when you book rather than at the last minute is likely to be the most efficient and cost-effective option.
Pick-up and drop-off
You'll typically be required to pick up and drop off the vehicle from the same destination, unless you specifically ask for this to be changed.
If you do request a different drop-off-point, you could face a significant surcharge, and you may have a more limited choice of provider.
Always make sure that you inspect the hire vehicle inside and out before driving off.
If there's any existing damage, make sure you tell the hire company about it and take a photo to ensure you don't get stuck with any charges when you drop it off.
Make sure you keep all paperwork relating to your hire vehicle and, if possible, stay present when the final inspection is taking place.
Driving licences
Check before you travel, but for trips throughout the EU a UK driving licence will usually be valid - make sure you take it with you!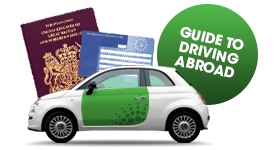 If you're planning to drive outside Europe - for example in the USA, Egypt or India - you may require an international driving permit, which is valid for 12 months from the date of issue for drivers over the age of 18.
Always make sure that you have the right licence for your trip before heading off. For more information on using driving licences in other countries, take a look at the government's website.†
Driving licence hire codes
From 8 June, 2015, new rules mean you may need to obtain a code from the DVLA before picking up a hire car, whether that's in the UK or overseas.
This is because the paper form that traditionally came with a driving licence is being scrapped as records move online. Car hire firms used to use this form to check for driving convictions, but instead they may check using the code.
To get a code you'll need to request it through Gov.UK,† providing your driving licence number (DLN), national insurance (NI) number and postcode.
Frustratingly, the code only lasts for 21 days, meaning you can't request it too soon. Depending on your travel plans, you may need to think about making sure you have your DLN and NI number details with you so that you can log on to get the code while you're away.
It's also advisable to think about taking the old paper driving licence form with you when you travel in case local firms or authorities aren't aware of the rule changes.
Passports
Some local car hire companies may ask you to surrender your passport by way of a guarantee to finalise a booking, but the UK Foreign Office† says that this is a definite no-no.
Mileage limits
Rates could include unlimited mileage, meaning that you can drive as much as you want without affecting the price.
But watch out for limited mileage rates, where you'll be charged extra if you go over the pre-determined limit.
Crossing borders
If you're planning to drive between different countries, make sure that you're permitted to do so by the hire firm.
It will depend on factors such as the company, the country in which you hired the vehicle, the car category and the country you wish to visit.
Always ensure that you're aware of any local driving laws and regulations before you drive in another country.
Manual or automatic?
Bear in mind that, unless you've specifically requested the sort of gearbox, your car may be manual or automatic.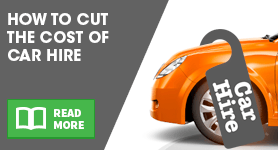 If you think you'll have a problem with one or other of these options, make sure you speak to your provider before you arrive at the hire station.
Mind the excess
If your vehicle is damaged or stolen during the hire period, it's likely that you'll have to pay the excess. This can be extremely expensive, even if you're involved in an accident that isn't your fault.
Some companies won't even give an exact indication of the excesses you're liable for until you've made a payment and arrived at the hire station.
An excess waiver is usually offered to you when you arrive at the car hire company, but the cost of this can also be prohibitive. The company may call the waiver additional liability insurance, a collision damage waiver, theft protection, or something similar.
Alternatively, it may be worth looking into arranging and purchasing a separate car hire excess insurance policy from a specialist insurer. If you use hire cars regularly, annual excess cover could be an option.
Fuelling and refuelling
Different car hire companies will offer different options when it comes to fuelling their vehicles.
Some will sell you a tank of petrol and expect the car to be returned empty, or will charge you for however much petrol you use from the tank.
While this may sound convenient, bear in mind that you're paying the petrol price set by the hire company - fuel may be considerably cheaper in the supermarket around the corner.
It's more common to have 'return as you found it' policies, so if the tank's full when you receive it, you return it full; if it's half-empty, you return it half-empty.
Read the terms and conditions to ensure you know what's expected and be aware of the distance from where you do your final refuelling to the drop-off point - companies should allow you a certain amount of leeway.
You may have the option of refuelling at the drop-off point itself, but this is unlikely to be the most cost-effective choice.
If you're concerned about getting ripped off, you may want to take photographs of the fuel gauge and keep your petrol receipts.
Price aside, perhaps the most valuable tip is to make sure you know what sort of fuel your hire car takes - in an unfamiliar vehicle it can be all too easy to put petrol in a diesel engine, or vice versa. Check before you pump!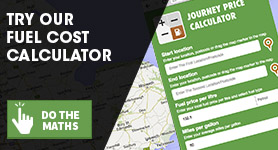 Breakdown cover
Many hire deals will have 24-hour roadside assistance to help any customers who break down or have an accident - this could offer you valuable peace of mind, so make sure you check the terms of your agreement.
Ensure that you note the car hire company's emergency number before you head off - and keep it with you for the duration of your rental.
Sat-nav
Satellite navigation can be invaluable when trying to find your way around a new city or country.
While more and more cars are being fitted with this as a standard feature, it's possible that your hire company will treat a sat-nav as an expensive optional extra.
Consider taking your own sat-nav, ensuring it covers the area you're visiting before you leave.
You may also be able to use a map app on your smartphone, but watch out for expensive data roaming charges if you can't use it offline.
You should be able to rent a child car seat from your hire company, but this may be expensive
Of course, you could just take a map...
Child seats
In many countries it's compulsory to put children in car seats when they're travelling.
In the European Union, all children under three must use such seats that conform to certain standards. Children over 1.35m tall can use an adult seat belt, but shorter kids must use equipment appropriate to their size and weight when travelling in cars or lorries.
You should be able to rent a child car seat from your hire company, but this may be expensive - you may want to consider taking your own, or even buying one at your destination.
Air conditioning
Air conditioning is increasingly becoming a standard feature on modern cars, but don't simply assume that you'll have it - if you think it's essential, check with your hire company.
By Abbie Laughton-Coles