Follow our money-saving tips for hiring a car to get a great deal and avoid paying over-the-odds for rental, excesses, fuel and more.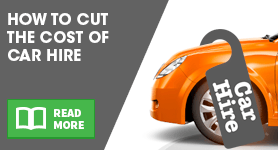 The business of hiring a car can seem relatively straightforward and inexpensive - until you factor in the raft of additional charges and pricey caveats.
Here's how to avoid paying more than you have to for your hire car...
Book a hire car in advance
Booking as far in advance as possible tends to be the preferable option with car hire - don't leave it until you get to the hire firm as you shouldn't expect last-minute bargains.
Build car hire into a package deal
Bundling your car hire with a flight, accommodation and/or package holiday deal may offer you a saving - compare the cost against separate bookings.
Mind the excess
If you want extra excess cover you don't have to get it from the car hire company - it's quite easy to arrange your own
Remember also that package holidays offer extra protection if you book via an ATOL-licensed travel agent.
Get excess cover before you travel
Car hire companies charge huge amounts for excess insurance, duping drivers into paying the premium with scare stories of expensive scratches and costly bumps.
Get appropriate cover at a reasonable cost by comparing excess policies before you leave home - a quick online search will reveal many providers of such insurance.
Adopting this approach should give you time to read the appropriate small print and purchase the right policy at the right price.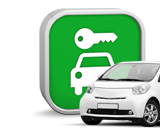 Bear in mind, however, that if you take excess insurance from another insurer you'll have to pay the car hire company a refundable deposit, so you'll need a large chunk of room free on your credit card.
Beware car hire firms' fuel costs
Different companies will have different policies when it comes to the fuel you use, so it's important you know what to expect before signing on the dotted line - some will prove far more expensive than others. Options include:
Did you know...?
'Full to empty' is typically seen as the most expensive fuel option
Full to full
Drive away with a full tank of petrol, and return the car with a full tank of petrol.
This is usually the cheapest option, but make sure you return the vehicle completely full or you could be hit with a refuelling charge.
Ask staff at the collection point where the nearest petrol station is so you know where to refuel at the end of the lease.
Full to empty
This is usually the most expensive option, as you're paying for petrol that you probably won't use and won't be refunded for.
What's more, the full tank is often charged at a premium, so will cost more than you'd pay at a regular petrol station.
It's also pretty difficult to return a car with an empty fuel tank. If you're determined to use every last drop that you've paid for, you might find yourself running out before you get back to the hire firm and consequently missing your flight!

Pay for what you use
This seems like the most appealing choice, but it can be tricky knowing exactly how much to top up if the vehicle had an arbitrary amount of fuel to begin with.
You don't want to overfill it but - if you fall short - you'll be charged a premium.
Bring your own sat-nav
The cost of hiring a satellite navigation device for a week in Europe is often as much as - if not more expensive than - the cost of buying a brand new sat-nav, so consider bringing your own.
Alternatively, download an app which can turn your smartphone into a sat-nav.
If you're using your phone for such a purpose you need to beware of expensive data charges abroad, but apps such as Navfree can help you avoid this by downloading map data over wi-fi.†
Don't pay the car hire firm's child seat charges
You may even find it's cheaper to buy a child seat locally and discard it at the end of your trip
As with sat-navs, the costs of hiring a child seat from car rental firms can be extortionate.
Child seats are a little more complicated to carry than smartphone apps, but some charter airlines will let you take a child seat for free, or may charge a nominal amount.
Some European airports have stalls where you can rent child seats for less than the car hire firm will charge.
You may even find that it's cheaper to buy a seat locally that you can use in the hire vehicle for the duration of your trip before discarding it.
Consider the distance
If you're planning on a serious road trip, opt for unlimited mileage and make sure your insurance will cover you across national or internal borders.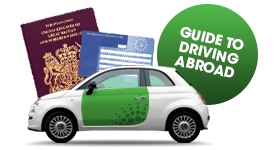 Some hire companies might try to coerce you into an upgrade citing comfort (which is important if you're spending hours in the car), but consider the features on offer.
A top-of-the-range compact may be more comfortable (and cheaper) than a low-range standard model.
Consider using a foreign car hire site
In some - but not all - cases, it's cheaper to book the same car on the same dates from the same company by using a foreign version of its site.
Did you know...?
If you have to pay for added extras you should do it in the local currency, not pounds
Simply type the company's web address into your browser and replace the 'co.uk' or '.com' extension with that of another country (for example, '.fr' for France).
This can be a little time-consuming as you'll have to navigate the site in another language, but the savings could make the effort worthwhile.
If you adopt this approach, make sure you're aware of any terms and conditions associated with the country you're booking in and that you have the protection you need.
Be rigorous with paperwork and sales spiel
Car hire outlets - especially at airports - are often busy, and sales staff will hit you with a load of jargon, extras and scare tactics while trying to hurry you along.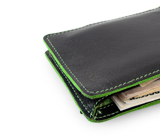 It's important you understand everything you sign and are upfront and direct about anything you feel is amiss.
Keep copies of everything for when you get home and check your bank account.
If you feel you've been unfairly charged, you'll then have a paper trail of evidence to back up your claim.
Pay for extras in local currency
If you opt for any extras such as sat-navs, child seats or upgrades, pay in local currency, not pounds.
If you go for pounds, the company will do the currency conversion, which can prove unnecessarily costly.
Providing you have a decent overseas card, your bank will make the local currency conversion exchange and the rates should prove competitive.
Be thorough with inspections
Give the vehicle a comprehensive inspection before you set off, taking pictures of any existing damage and ensuring your observations are noted by the company.
Also take pictures before you return the car and, if at all possible, be present for the inspection so you're not charged for damage you're unable to dispute.
By Rachel England