Find 1st Central car insurance quotes
If you're shopping around for car insurance, read on to see if 1st Central could provide the right policy for you.
Key points
Car insurance provider 1st Central was founded in 2008
With 1st Central Premier, you can have legal expenses and breakdown cover on the same policy
A discount of around £50 is offered to customers who insure a second car from their household
Part of the First Central Group, and one of the youngest insurance providers in the British market, 1st Central focuses solely on providing car insurance. 
1st Central car insurance quotes 
Founded in 2008, 1st Central aimed to capitalise on the use of price comparison sites.  
The key motivation in 1st Central is 'simply driven' – keeping insurance simple for the customers that use it. 
It offers two tiers of cover: third party, fire and theft cover, or comprehensive cover. 
What's covered? 
A third party, fire and theft (TPFT) policy will cover accidental damage to a third party's vehicle, damage to your vehicle caused by fire, and both theft of your vehicle or damage caused by theft.  
Sadly, you won't be covered for any damage to your vehicle that you cause. It's the minimum standard cover for most insurance providers, but be careful: you may be paying the same as a comprehensive policy for fewer benefits.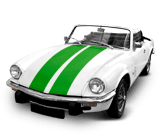 A comprehensive policy offers more protections. With 1st Central, a comprehensive policy covers accidental damage, windscreen repair or replacement, a courtesy car, and a contribution to any medical costs you may incur. 
Customers who have a second car in the household can get a discount to insure it with 1st Central. In February 2018, the discount was around £50. 
Optional extras 
As an optional extra, 1st Central also offers personal accident cover, which increases the amount paid towards medical expenses to around five times that offered under a regular comprehensive policy. 
You can also purchase hire car cover, which offers full use of a car for a maximum of 28 days if your car is declared a write-off, or stolen but not recovered. 
If you do have to make a claim on your comprehensive policy, you may need to pay your excess. However, 1st Central offers excess protection cover, so that you can have it refunded to you even if the accident was your fault.  
With this add-on, you'll automatically get your excess back if you can't get it back from a liable third party within six months. This means the claim shouldn't drag on too long. 
Claiming against a third party for uninsured losses may well cause you to incur legal costs, which can get very high. Another optional extra for your comprehensive policy is legal expenses cover, which offers up to £100,000 of legal expenses on your behalf.  
This is especially useful if you have a TPFT policy, as it will help you to claim the cost of repairs from the third party or their insurers. 
What about breakdown cover? 
Breakdown cover can be purchased separately, but you can also buy 1st Central Plus, which is a comprehensive policy including breakdown cover. This may be cheaper than buying breakdown cover separately, though some customers have breakdown cover elsewhere. 
This provider offers another, even bigger package in the form of 1st Central Premier. This policy offers the features of both comprehensive and breakdown cover, but also includes legal expenses cover.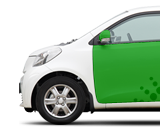 The legal costs of a claim - whether for personal injury or uninsured losses - can be astronomical, so legal expenses cover is always a wise idea. Depending on your needs, this may well be a cheaper option than buying separate legal expenses cover. 
Reviews of 1st Central 
Defaqto, the independent financial reviews service, gave 1st Central and its car insurance products 5 stars for four years running between 2014 and 2018. 
For customer feedback, 1st Central also uses Feefo, which is completely independent. The majority of reviews for 1st Central are positive at the time of writing. 
Between earning the highest Defaqto rating in 2018 and enjoying overwhelmingly positive customer reviews, it's clear that 1st Central is good at keeping its customers happy.  
How can I cancel the policy? 
You can cancel your policy relatively easily by contacting 1st Central, which does not ask for a notice period. However, you will very likely incur a fee for doing so. 
If you cancel your policy before its start date, or within 14 days of your policy starting, you won't be charged any fees. You will be charged a pro-rata fee based on the number of days of cover. 
Should you cancel your policy after the 14-day cooling-off period, you'll be charged around £50 on top of the pro-rata fee for the number of days of cover. 
Compare car insurance with GoCompare 
All-in-all, 1st Central offers well-reviewed, high-quality car insurance. 
We can help you compare 1st Central to the other insurance providers to help you get the right policy for you. 
By Nick Dunn