Guide to 4x4 car insurance
Key points
4x4s may be in a high insurance group because of costly, high-grade components, size and weight
Some 4x4s require car insurance, others van insurance - we help direct you towards the appropriate service
Beware of exclusions regarding towing, off-road cover and greenlaning, especially if you engage in competition
Insurance for a 4x4 can cover a broad range of vehicles, from the likes of serious off-road machines such as Land Rovers, Range Rovers and Mitsubishi Shoguns, to high-performance cars like the Porsche Cayenne, and more modest motors such as the Skoda Yeti or Fiat Panda 4x4.
Understandably, such a range of vehicles can be used for a wide variety of purposes and your insurance needs will be very different if you have a working, off-road 4x4 or simply a 'Chelsea tractor'.
What's more, some 4x4 vehicles will require a car insurance policy, while others (including pick-ups) will be classed as light commercial vehicles and will require van insurance.
If you click the 'Get Quotes' button above to enter Gocompare.com's car insurance comparison service, you'll get help finding the appropriate cover for your needs. If you know your registration number and you enter details of a vehicle that should be insured as a van, you'll be automatically directed into our van insurance quotes process.
You can also search for your vehicle manually if you don't know the registration number. If you try this and can't find the vehicle you're looking for, try searching through our van insurance page instead.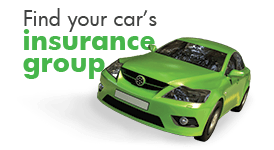 Why can 4x4 insurance be more expensive?
Although it's hard to generalise given the wide variety of vehicles, you may typically find that 4x4s are expensive to insure.
One reason for this is the sheer size and weight of many four-wheeled drive vehicles; this means that, if they're involved in an accident, it's likely that they'll do a lot of damage to other vehicles, people or property.
A 4x4 can be an expensive vehicle with high-grade components, meaning they're costly to buy, replace and repair. These factors can also make them attractive to thieves and all these things can lead to four-wheel drive vehicles being placed in high insurance groups.
Cut the cost of 4x4 insurance
As 4x4 cover is likely to be more expensive, it's important to shop around for cheap 4x4 insurance when you first take out a policy and every time you renew.
By using a comparison site such as Gocompare.com you can easily compare multiple quotes from a wide range of providers in one simple search.
If you want to take your search further, or if you require more specialist cover, a comparison service should at least give you a ball-park idea of the sort of insurance available and how much it's likely to cost.
If you're a member of an owners' club or another dedicated 4x4 group it's possible that you may be able to get an insurance discount as a result.
Beyond that, consider our other tips for cutting the cost of car insurance, including trying to avoid modifications and considering beefing up your vehicle's security.
Off-road cover for 4x4s
If you use your 4x4 as an off-road vehicle pay particular care to your policy's terms and conditions, which may exclude such usage.
You should be able to find cover for non-competitive off-road use without too much difficulty, but if you intend to enter a competition you're likely to need specialist insurance.
A 4x4 owners' club may be able to help you with this, or you could try a specialist broker.
Greenlane cover
A green lane is typically defined as an unpaved rural route, but this can include things such as footpaths and bridleways which don't allow cars and would almost certainly be subject to insurance exclusions.
Many insurers targeting 4x4 drivers will advertise greenlaning cover as a main selling point of the policy.
You should be aware, though, that if a green lane is classed as a byway you should expect your vehicle insurance to cover you for non-competitive driving (as ever, of course, you should read your policy carefully for any exclusions).
A byway is open to all traffic, even if the nature of the surface means it wouldn't be passable in a non-4x4 car or van.
Take care with restricted byways, though, as these don't allow motorised vehicular access and would again almost certainly be subject to insurance exclusions.
Towing with a 4x4
Many 4x4 owners will use their vehicle for towing things such as trailers and caravans.
Remember, though, that not all insurance policies will include cover for towing as a standard feature, or even as an optional extra.
Also, you need to take care with exclusions regarding the size and weight of the vehicle you're towing and you should note that a towbar may be classed as a modification that needs to be declared.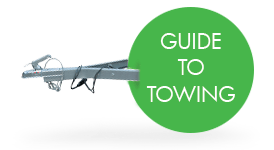 For more detailed information, read our guide to towing and insurance.
Agreed value policies for 4x4s
If you've lavished a lot of time and/or money on your 4x4 - perhaps modifying it or adding high-specification parts - you may want to consider an agreed value policy.
This may be suitable for a 4x4 that's worth more than most vehicles of its type and age as, in the event of a total loss, a policy may pay out a pre-agreed sum rather than market value.
Note that you're likely to pay more for an agreed value policy, such a deal will be harder to find and you're likely to have to fulfil certain terms, such as providing evidence of the 4x4's condition and value.
4x4 motorbikes
Cars and vans aren't the only sort of 4x4 vehicles out there and quad bikes are very popular, although their unique nature means that insuring them can require a bit more work. If you enter Gocompare.com's motorbike insurance service we can introduce you to specialist quad bike providers - read more in our dedicated article on quad bike insurance.
By Sean Davies
[SeanSocialShare]