Guide to AA car insurance
Come along for the ride as we take a short trip through Comparison Town for a quick visit with AA car insurance.
Key points
The AA offers a variety of different policy and add-on options, so make sure the car insurance you're comparing has the right level of cover for you
The AA – also well-known for breakdown cover – frequently has this available as an add-on
Certain types of breakdown cover come with AA membership – which offers all sorts of perks
Are you all in a spin when it comes to comparing car insurance? 
Well you're in luck, because we've put together some information about AA car insurance, to help you know more about the company and what it can offer you.  
About the AA 
The AA was founded in 1905 by a small group of driving devotees that wanted to help motorists stay safe on the road, and avoid harsh penalties doled out by the overenthusiastic police.  
Ever wondered what AA stands for? The AA originally started out as the 'Motorists' Mutual Association', but then changed to 'The Automobile Association' after gaining an eager following.  
AA's mission statement is to provide reliable, trustworthy services that puts its customers first, and develop creative technology to "make life easier".  
Certain types of AA breakdown cover make you an AA member, which means you might be able to benefit from exclusive incentives, discounts and perks.  
The AA Charitable Trust aims to educate road users and raise awareness of road safety, along with advocating eco-driving to help restore the environment.  
Why insure with AA? 
The AA offers policy add-ons like legal cover and breakdown assistance, as well as a courtesy car and new-for-old cover. 
There's also an 'uninsured driver promise', which states that you won't have to pay an excess or lose your no claims discount if hit by an uninsured driver.  
Find what you need in your car insurance by comparing the AA against other insurance providers on sites like ours, so you know you're getting the right deal for you.  
What car insurance do you need? 
Car insurance is a legal requirement for drivers, and the AA offers three main levels of cover - plus plenty of add-on policies to supplement them.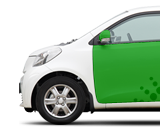 A comprehensive policy is the highest level of cover, which usually includes:  
Injury and damage to other people and their property 
Accidents caused by named drivers or passengers 
Fire damage and theft 
Accidental damage to your own car  
Loss or damage of possessions in the car, and medical expenses up to a certain amount 
On the other end of the scale is third party only (TPO) insurance. This covers injuries to others and damage to others' property caused by you or your named drivers, or injury to passengers.   
Third party fire and theft (TPFT) covers everything mentioned in TPO insurance, as well as damage to your vehicle from fire or theft, as long as it's not your fault.  
Single policies only cover you, while joint and family car insurance will cover you and a few other named drivers.  
AA car insurance 
You should keep an eye out for car insurance that suits your individual requirements. Do you need European cover, for example? Might you need a courtesy car if yours is out of action? 
Might you also need breakdown cover as an add-on? It's worth knowing that the AA has a breakdown helpline number which is open 24/7, whether you're an AA member or not.  
AA's uninsured driver promise means you won't lose out on your no claims if you get hit by an uninsured driver
The AA also offers excess protection, so you won't be driven to distraction about losing out on your excess.  
AA temporary and short-term car insurance 
Having temporary or short-term car insurance might prove better value in some circumstances - for example, if you have children in education who only use the car between term times. 
The AA offers temporary insurance to drivers aged between 18 and 75, with a full UK driving licence, from one to 28 days - which is the same as most other insurance providers offering temporary cover.  
AA multi-car insurance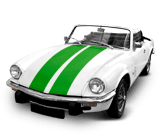 Multi-car insurance covers two or more cars that are registered at the same address. Many insurance providers usually offer discounts on policies that include multiple vehicles.  
Whether multi-car policies are cheaper than individual ones depends on the circumstances of the drivers, so compare different policies to find the one that suits you.  
AA car hire excess insurance 
Most car hire companies charge large amounts for excess cover, so it might be a good idea to get car hire excess insurance. 
In order to try to avoid overpaying for excess protection, you don't have to go through the car hire company. Instead you could arrange your own by comparing the prices of policies offering excess cover online.  
AA classic car insurance 
The definition of a classic and performance car varies between insurance providers, but usually any car over 15 years old that is the pride and joy of its owner is considered a classic.  
Some insurance providers are wary about insuring classic cars or performance cars as they may pose a bigger claim risk.  
Luckily, there are those insurance companies out there that have special policies that cover performance or classic cars.  
If you're a member of a car club, you may be offered a discount on your car insurance.
Remember that the cheapest car insurance deal isn't always necessarily the optimal one for you, so shop around to find yourself the right deal on your car insurance.  
Now you know a little more about AA car insurance, we should skedaddle... So buckle up, and let's be on our way to the next stop in Comparison Town. 
By Amy Smith