Compare car insurance for you and second or named drivers
Adding an additional named second driver – or multiple drivers – to your car insurance policy is a common requirement, and one that's essential to handle correctly.
Key points
Ensure you accurately declare who the main driver is to avoid 'fronting' on your insurance – the main driver should be the person who drives the car most
Make sure you have the permission of the extra driver before you add them. If they have their own policy, they must inform their insurer
Don't assume you're covered to drive another car just because you have a comprehensive policy
Depending on the circumstances, a short-term or temporary car insurance policy may be worth considering instead
Many drivers share vehicles with family and friends. Letting the kids drive the family car now and again is common, for example. There are all kinds of reasons for you to add extra drivers to your car insurance policy.
It may seem like it would be more expensive to have multi-driver car insurance than it is to insure just yourself, but that's not necessarily the case.
Insuring multiple drivers can even work out cheaper in certain cases, as if additional drivers have years of experience and claim-free driving, this could work in your favour.
If they themselves don't own a car, but are named on your policy, you could ask them to pay you back part of the cost of the premium – making it slightly cheaper for you overall.
Arranging additional driver insurance
It's very simple to take out additional driver insurance. Just get in touch with your insurers or – if you're taking out a new policy – pop the named driver's details on the form.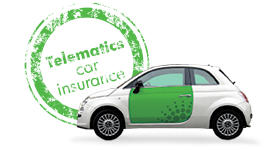 Make sure to let your insurers know of any accidents and/or motoring convictions incurred by your chosen additional driver. Otherwise you could be committing insurance fraud.
Remember: you need the permission of an additional driver before naming them on your policy.
If the named driver has their own car insurance, they'll need to declare to their own insurance provider that they have access to another vehicle.
Some insurers may even offer the additional driver a discount on their own policy, based on this additional driving experience, but they may well have to prove they have use of another car.
What is car insurance fronting?
Always declare truthfully who the main driver of the vehicle is. If you don't, you run the risk of 'fronting' your insurance. 
What is fronting? In essence, fronting is the offence of naming someone else as the main driver on the policy in order to get lower premiums.
This offence is particularly common among young and new drivers, who fraudulently name older, more experienced motorists as the main driver on their policy.
In fact, research conducted by GoCompare in 2017 found that a whopping 54% of parents of young drivers have fronted, or would at least consider it.[2]
Car insurance expert Matt Oliver says: "The reasoning is simple... An older and more experienced driver is likely to get a cheaper quote than someone younger. Claims evidence would suggest that younger drivers are more likely to be involved in an accident, and high-risk drivers are priced accordingly.
"However, it's still an offence. If caught, you could face serious consequences. You could end up going to court, getting a criminal record, and you may find it difficult to get car insurance in the future.
"When it comes to insurance, honesty is the best policy. And especially regarding fronting, the risk simply isn't worth it."
Young drivers' car insurance can be difficult to arrange within any sort of reasonable budget, but it's perfectly legal to be a second driver on the policy of a parent or another relative.
However, if you're the person who drives the vehicle most frequently, it's vital that you don't pretend that the parent or relative is the main driver and that you're simply an additional driver.
As well as being illegal, this will invalidate your cover, meaning that you won't have valid insurance if you have to make a claim.
Temporary additional driver insurance
Sometimes you need to add an additional driver to your policy for just a few days, such as if you're lending your car to a friend.
You might think that if the additional driver has their own fully comprehensive car insurance, they'll be covered to drive your vehicle on a third party only basis. However, this isn't necessarily the case.
In the event of an accident or claim you may find that they're not covered at all.
If you want to ensure that your vehicle has fully comprehensive cover, there are two main options to consider.
You can add a named driver to your existing policy. Alternatively, you could ask the named driver to take out a short-term motor insurance policy.
Exactly what it says on the tin, a short-term policy tends to last between one and 28 days, and is usually only available to drivers over the age of 19 – or perhaps even 25.
The cover tends to be comprehensive, but there are options for third party, fire, and theft policies.
Claims made on the short-term policy should not affect your own no claims bonus, but there might be more exclusions than on a standard policy. Read the wording carefully!
If you take the other option of adding a named driver to your existing policy, the price you have to pay will depend on the terms and conditions of your cover, and on the motorist you want to add.
This'll vary from insurer to insurer. So if it's something you think you may want to do, it's worth looking into the potential admin and other costs when you take out your insurance.
By Nick Dunn