Ready to find a great car insurance quote?
Older driver looking at Age UK car insurance? Our guide takes in the perks and the extras, as well as reviews from experts and customers...
Key points
Age UK's policies are only available to over 50s
There's 0% APR on monthly payments
Unlike a lot of other car insurers, Age UK won't charge admin fees for cancelling or changing your policy
Fifty is the atomic number for tin. It's how many states are in the USA. And it's the age you have to be to get Age UK car insurance. So not actually that old, then. 
Get a car insurance quote with Age UK
Age UK formed in 2009 after the merger of Age Concern and Help the Aged. It's now the largest charity for older people in the UK. 
Pretty soon after this merger, Age UK started its commercial arm - Age UK Enterprises. It's through this arm that Age UK branded products started appearing on the market. 
It now offers equipment, insurance and financial services tailored for the more mature audience. You used to be able to get energy through Age UK too, but a bit of a hoo-hah in 2016 ended that. 
Anyway, we're here to talk about Age UK car insurance. Ageas underwrites Age UK's insurance policies, including car insurance.  
What insurance do you need?   
Legally you must have at least third party only (TPO) car insurance. In February 2018, Age UK only offers TPO and third party, fire and theft (TPFT) over the phone. 
It also doesn't seem to offer multi-car insurance, but read our guide for more on such policies. In any case, if you have your heart set on Age UK, it never hurts to double-check. 
Age UK does offer comprehensive car insurance online, so we'll be looking at that in this guide. 
Over-50s car insurance  
Age UK's over-50s car insurance has quite a few unique perks: 
No admin fees, including cancelling after the cooling-off period  
Monthly payments cost the same overall as paying annually 
No upper age limit 
Other incentives you may get with comprehensive Age UK car insurance for over 50s: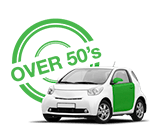 Get you home service 
Message relay service 
Guaranteed courtesy car  
24-hour accident helpline 
Unlimited windscreen cover 
No claims discount protection 
European cover (180 days a year) 
Audio and navigation equipment cover 
Optional extras that you can get with Age UK car insurance may include: 
Did you know...?
you can pay for an Age UK car insurance policy with a postal order
Motor legal protection 
Excess protection 
Key cover  
All this was in place when we checked in February 2018. But always check your terms and conditions before buying a policy. 
Reviews of Age UK car insurance 
If you're after Age UK car insurance reviews, then here's what the experts say: 
5 stars on Defaqto 
4 stars and ranked 6th out of 51 providers on independent consumer group Fairer Finance (reviewed autumn 2017) 
Came 22nd out of 25 in Auto Express' Driver Power car insurance survey 2017 
Age UK features customer reviews on its website from Feefo. It scored 4.6 out of 5 from verified reviews in the past year, when we looked in February 2018. 
Compare policies to find cheaper car insurance  
Age UK specialises in older drivers. Yet that doesn't always mean it offers the cheapest or best insurance for drivers over 50. 
Always shop around and compare quotes for your insurance needs. 
With this in mind, it's worth noting that we don't only compare prices - we also share insurance policy features. 
This means you can make an informed decision without entering your details over and over again.
By Sam Easterbrook