The alpha guide to Alfa Romeo car insurance
When it comes to car insurance, why not consider insuring your car with the people who made it themselves? Might Alfa Romeo car insurance be the one for you?
Key points
Alfa Romeo's comprehensive package includes almost unprecedented perks, like lifetime repair guarantee and 180 days' EU cover
It also guarantees official Alfa Romeo parts fitted by Alfa Romeo-approved repairers
If you're switching from a previous insurance provider, Alfa Romeo will even pay your cancellation fee
For Alfa Romeo owners, it's comforting to know that the good folks at Alfa Romeo also offer their own branded car insurance packages for AR owners. 
Whether you own the Stelvio SUV or a high-spec 4C, Alfa Romeo knows exactly how your car's made and just what makes your gears turn. 
What's more, a 5-star Defaqto rating in February 2018 backs it up, making the Italian car brand potentially the alpha supplier for all things Alfa Romeo. 
What's included in an Alfa Romeo insurance policy? 
The following features were all included in Alfa Romeo's policies in March 2018. Although these may change from time to time, so be sure to double-check.
A typical Alfa Romeo policy features such comprehensive perks as 24-hour accident recovery, lifetime repair guarantee and a whopping 180 days' cover in the EU. 
It also includes unlimited audio, communication and sat-nav cover; unlimited replacement lock cover; and a free courtesy car during any repair work that's needed.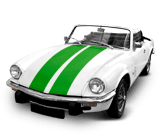 In addition to the features themselves, it also guarantees to use its nationwide network of Alfa Romeo-authorised repairers, ensuring that your vehicle retains its original safety rating after the repairs have been made. Better still, it pledges to only use Alfa Romeo-approved parts, allowing the manufacturer's warranties to be preserved. 
In addition to the standard cover, there's also several optional extras, including no claims discount (NCD) protection, legal protection and enhanced key cover. 
Better still, if you buy your Alfa Romeo from an AR dealer - new or used - you'll even be given free motor insurance for five days, allowing you to hit the road from the moment you're handed the keys. 
Did you know...?
As of 2018, five different Alfa Romeo models have appeared in James Bond movies
If you're switching providers, you'll even have your cancellation fee paid for. Meanwhile, if you're insuring more than one vehicle, Alfa Romeo also offers a multi-car discount. 
Throw in the peace of mind that it serves the same badge that sits on your bonnet, and it turns out there are many reasons why Alfa Romeo insurance is worth your consideration. 
Bear in mind though that everyone has different requirements, so it's well worth comparing policies. GoCompare doesn't sell Alfa Romeo's bespoke policy, but you can compare a variety of policies which may suit your needs.
Alfa Romeo MiTo insurance group 
A popular addition to the Alfa Romeo showroom, the three-door MiTo has sold well over 250,000 models in Europe alone since its launch in 2008. 
The MiTo comes in a variety of engine sizes, ranging from 0.9 to 1.6 litre. Typically, the insurance groups increase with the engine power, with insurance group 9 at the low end and insurance group 24 at the high end. 
However, there are some exceptions - including the 1.4 TB MultiAir Quadrifoglio Verde (group 27) and the 1.4 TB MultiAir Quadrifoglio Verde SBK (28). Likewise, the Alfa Veloce and Cloverleaf versions also sit high in group 26. 
Meanwhile, the 1.4 16V Junior and 1.4 8V Sprint are complete anomalies in the MiTo range and find themselves in insurance group 8, making them generally the cheapest models to insure. 
Please bear in mind that groupings change from time to time. To double-check what it is for a certain model, use our car insurance group checker.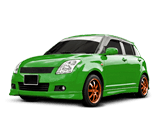 Alfa Romeo Giulietta insurance group 
The Giulietta is one of Alfa Romeo's bestselling cars. Also known as the 940, the proven model has consistently performed since it arrived on the market in 2010, selling over 375,000 units in Europe in that time. 
The Giulietta came second in the 2011 European Car of the Year poll, while it also featured prominently in car-heavy franchise movie, Fast & Furious 6. The latter even prompted AR to produce the limited-edition FF6 version. 
Luckily you don't have to be Vin Diesel or The Rock to own a Giulietta, and the insurance groups reflect that fact. 
Even the 2.0-litre models top out at group 25, while the smaller 1.4 engine can be reasonably covered in group 15. However, as with the MiTo, the Veloce, Cloverleaf and Quadrifoglio versions (all with 1.75 TBi engines) rest in groups 30 to 33. 
Alfa Romeo Brera insurance group 
Despite having a production life of just five years, the Brera was a welcome addition to the Alfa Romeo family in 2005. 
Winning several awards upon its debut – including European Car of the Year by the JAHOF – the Brera also became a recurring vehicle in several popular video game series, such as Need For Speed, Gran Turismo and Forza Motorsport. 
With a hefty engine size, the Brera is naturally given a fairly sizeable insurance group, typically as much as 33 to 37 for the 3.2 V6 JTS version. 
On the low end of the insurance scale, the 2.2 JTS SV lies in group 24, while the 2.2 JTS S sits slightly higher at group 25. 
Finding cheaper Alfa Romeo insurance 
Alfa Romeos typically attract a high insurance group. However, there are plenty of ways to reduce the price of your insurance premium. 
As with most things in life, shopping around can make all the difference. Luckily, we have you covered with our extensive comparison tool... think of it as the Juliet to your Alfa Romeo. Be sure to GoCompare before you make any final decisions – it could save you a big chunk of change. 
Likewise, don't feel obliged to sign up for optional extras. They are called 'optional' for a reason - and there's no need to sign up for things you don't need, can't afford or may already have. Breakdown cover in particular is often included in bank policies as a package perk. 
Finally, if it's financially possible, it's worth considering paying for your annual insurance upfront. Paying off your yearly fee in one go can save you a significant amount overall. 
By Martyn Grant