Aston Martin car insurance
You don't need a licence to kill to keep your Aston Martin safe and sound, but you will need some car insurance. 
Key points
Lockton Performance is the sole authorised broker for the Aston Martin Owners' Club Insurance Scheme
The DBS and the Vantage both find themselves in the highest insurance category possible – insurance group 50
Modifications will likely increase the price of your insurance premium
Few cars command the respect of the legendary Aston Martin. An instant status symbol, the sleek machine is the four-wheeled embodiment of style and class, making anybody lucky enough to own one an instant magnet for attention when the engine's running. 
With such value and prestige wrapped up in one beautiful metallic package, protection is a must. Luckily, you don't need to be a trained agent on Her Majesty's Secret Service to keep your car safe - car insurance will do just fine. Admittedly less exciting, but protective nonetheless. 
Martin, Aston Martin
The list of celebrities to own the quintessential British car is a who's who of fame: from Beckham and Rooney to Stallone and Spielberg. Even Prince Charles has a DB6 Volante in his royal garage! 
Regardless of the A-list clientele, the car itself will forever be bound to one man - James Bond. The fictional spy has exuded style and sophistication since Sean Connery first donned the tuxedo in 1962. However, it wasn't until 1964's Goldfinger that Bond first appeared behind the wheel of the classic DB5.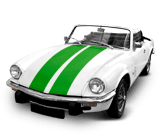 Since then, Aston Martin has featured in another eleven Bond films. In fact, 007's go-to ride has appeared in every Bond movie since GoldenEye in 1995, and has become as synonymous with Pierce Brosnan and Daniel Craig as it was with Sean Connery back in 60s. 
The only Bond that never sat in the famous leather seat was Roger Moore, despite playing the agent more than any other actor in the franchise. However, even Sir Roger took the iconic brand for a test drive, famously tearing up the DBS6 Vantage in The Persuaders. 
With so much history with British TV and film, there's no wonder that Aston Martin has become one of the most beloved UK brands in motoring. 
Compare Aston Martin insurance 
While Aston Martin itself doesn't offer its own insurance like many other luxury car brands, the Aston Martin Owners' Club has enjoyed a strong affiliation with Lockton Performance for over 30 years. 
Based in Birmingham, the team at Lockton Performance are specialists in luxury car insurance, and cover a range of performance vehicles - such as Ferrari, Lamborghini and Bentley. 
Lockton is the sole authorised broker for the AMOC Insurance Scheme, which allows it to offer a comprehensive insurance package that's tailored specifically to the needs of Aston Martin drivers. 
Features include such perks as your choice of repairer, EU cover, and use of your Aston Martin for track days and rallies. It also includes full UK and EU breakdown cover, and complete protection if your keys are stolen. 
Did you know...?
Aston Martin played a big role in the fifth Transformers movie, The Last Knight. The character of Cogman transforms into an Aston Martin DB11
Quote prices will vary depending on the age, model and power of your vehicle. However, it's worth being prepared for the hefty price tag typically associated with Aston Martin.
It's also worth noting that Lockton Performance insurance isn't available through GoCompare. But it's well worth comparing Aston Martin policies with us to see how they measure up.
Aston Martin DB9 insurance group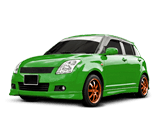 First produced in 2003, the Aston Martin DB9 is a car that needs no introduction – but here's one anyway. 
A firm favourite of the famous Top Gear trio, Harvey Specter's runaround in Suits and a feature of countless music videos over the years, the DB9 has been showcased as a symbol of wealth and indulgence with undeniable consistency. 
It was also used as the car of choice for Jason Statham's character in Fast & Furious 7, which should give you an idea of the kind of top-spec vehicle we're dealing with here. 
Typically found in insurance group 20, the DB9 – otherwise known as the Volante – is available in Coupe and Convertible form. 
Capable of hitting 60mph in 4.6 seconds with 470bhp, the DB9 has a top speed of 183mph and boasts a 5.9-litre engine. 
Aston Martin itself even hand-picked the DB9 for events like Le Mans and the FIA GT Championship. 
Aston Martin DBS insurance group 
The car of choice for Daniel Craig's Bond debut in Casino Royale, the Aston Martin DBS was a scene stealer from the moment it appeared on screen. It also featured in the film's memorable road crash that saw the car spectacularly flip seven times – a Guinness World Record. 
While we don't recommend attempting to break that record, anyone sat behind the wheel of the beautiful DBS will instantly be a scene stealer themselves - whether it's pulling up to the office or cruising through the city. 
With a huge 6.0-litre V12 engine, the DBS is seen by many as the performance version of the DB9, going from 0 to 60mph in 4.3 seconds. 
As such, it has an insurance group to match, sitting on the icy mountain of insurance group 50 – the highest category available. 
Aston Martin Vantage insurance group
Described by Aston Martin as a "statement car", the Vantage is just that. Reaching 60mph in less than five seconds, both the V8 and V12 versions also clock in at insurance group of 50. After taking a look at the car spec, it's easy to see why. 
While the V8 features a smaller engine (4.2 litre), it has an incredible top speed of 180mph. Meanwhile, the V12's 6.0-litre engine reaches a top speed of 190 and does so with a bhp of 510. The V12 Vantage S tops that once more, with a top speed of 205mph, reaching 60 mph in just 3.7 seconds – the fastest in Aston Martin history. 
The Vantage was also famously (and fittingly) once owned by Guns N' Roses legend, Slash. If there was ever a man that embodied a vehicle, the fast-living, ubercool icon is the perfect fit. 
How to find cheaper Aston Martin insurance 
Aston Martin is an expensive brand and, needless to say, insurance for Aston Martin cars won't be cheap. However, that doesn't mean you can't save some money here and there along the way. 
As always, shopping around and comparing Aston Martin insurance quotes is a wise way to start. 
Meanwhile, paying annually – if possible – can see you make a significant saving overall. 
It's also worth identifying which category your Aston falls into. Classic cars may be more economical to insure than performance cars, while an owners' club can also open you up to additional discounts. 
Finally, keep in mind that modified vehicles will likely cost more to insure than the standard incarnation. If you're mulling over a mod, remember that it could affect the price of your premium. 
By Martyn Grant