A guide to Audi car insurance
One of the oldest automobile manufacturers in Europe, Audi is also the owner of luxury car brand Lamborghini, and motorcycle brand Ducati. However, it only offers its car insurance products for Audi cars.
Key points
Audi has existed in one form or another since 1910
Insurance products offered by Audi include both motor insurance and its own special cover called Ensurance
Audis tend to fall into the more expensive insurance groups depending on model, trim and year of manufacture
If you own an Audi, could it just be the right car insurance provider for you?
Compare Audi car insurance 
In 1910, August Horch founded the Audi Automobilwerke GmbH Zwickau, which later became Audiwerke AG Zwickau. 
In 1932, this company merged with three other manufacturers to form Auto Union, the predecessor of the company we know today. These four companies are now represented in the four rings that make up the Audi logo. 
After WWII, the Auto Union factories were dismantled, and the executives relocated to a site in Ingolstadt. By 1966, the Volkswagen Group had bought complete control of the Ingolstadt factory, and from there has maintained the Audi brand as a subsidiary.  
Notable models in its range include the Audi TT, a compact sports car, and the A-range of executive cars in varying sizes. 
Audi has since debuted two cars in its eco-friendly e-tron range - the A3 Sportback and the Q7. 
The e-tron cars use an electric motor and a conventional combustion engine, which can work independently of each other. This allows the cars to run just on the electric motor, ideal for city driving. 
Audi insurance for Audi drivers 
But Audi doesn't just make cars. It also provides its own car insurance policy, which isn't quite like more normal comprehensive or third party, fire, and theft policies.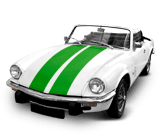 For a start, it offers a guaranteed courtesy car while yours is being repaired by Audi-trained technicians using genuine Audi parts.  
You'll also benefit from windscreen cover, which includes sunroofs and bodywork damage from broken glass. 
So long as the repairs are completed by an Audi repairer, any repairs to windscreen damage, or any broken glass damage to your bodywork, will be covered by Audi in full. Any windscreen or glass panels that are beyond repair will require payment of a £50 excess. 
Audi owners are also entitled to use Audi Ensurance. It operates alongside whatever motor policy you already have, and is essentially a free version of comprehensive insurance cover. It offers free accident and repair cover, as well as legal expenses cover, fault and non-fault claim cover, and repairs will be undertaken using only genuine Audi parts.  
While Audi's Motor Insurance is a separate product that you'll need to take out personally, Ensurance is offered with all Audi models old and new, so long as you activate it yourself.  
Audi's own-brand car insurance isn't available through GoCompare. But you can compare a range of policies for your Audi to find the right cover for you, and hopefully at the right price!
Which insurance group does my Audi belong to? 
All cars are given a number between 1 and 50 to determine which car insurance group they fall into. 
Did you know...?
Audi famously designed a specific concept car, the Audi RSQ, for the 2004 sci-fi film I, Robot
So 1 tends to be the cheapest, and 50 the most expensive - although obviously various other factors will affect the price of your insurance. 
Audi makes a variety of models, all of which fall into different insurance groups depending on trim and year of manufacture, which means the price of insurance may differ greatly. 
Also bear in mind that groupings sometimes change. To double-check which models fall into which groups, use our car insurance group checker. 
Audi A1 
The various models in the A1 range fall across the spectrum of insurance groups, between group 9 and 38, with the majority in the groups in the 20s. 
Audi A2  
The A2 range was only manufactured between 1999 and 2005, and because the models are all found in groups 11 to 19, insuring them is relatively cheap. 
Audi A3 
Audi A3s are categorised between groups 11 and 46, so it's worth checking carefully which group yours fits into. 
Audi A4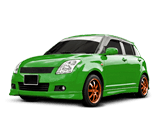 The Audi A4 has been in production since 1994, and its models range from groups 19 and 46, which makes some of them very expensive to insure. 
Audi A5 
Insuring an Audi A5 is likely to be quite expensive. 
Several of the models are found in the more expensive groups in the 40s, peaking at 49. 
Fortunately, most of the rest of the models are grouped in the 20s and 30s, which lead to cheaper insurance. 
Audi A6 
As of February 2018, the Audi A6 RS6 Avant is the most expensive of the A-range models to insure, in group 50. 
The other A6 models are mostly found in groups in the 20s 
See also:
New drivers car insurance
Classic car insurance
Learner driver car insurance
Young drivers car insurance
Telematics car insurance
Short-term motor insurance
Audi's sports and performance cars 
Let's see which groups Audi's sports cars and performance cars are likely to fall into. 
Audi TT 
Launched in September 1998, the Audi TT is a small two-door sports car. 
It falls into the more expensive insurance groups, starting at group 30 and going up from there. 
Audi R8 
The Audi R8 is a mid-engine two-door sports car, and was launched in September 2006. 
The lowest insurance group for the R8 models is group 49, with the majority sitting in group 50 - so insuring one will be expensive. 
How to find cheaper insurance for your Audi 
So, if you own an Audi, whether it's an R8 or an A1, Audi's own policies may just be right for you. 
But, if you think there may be a better bargain out there, we can help you find it. 
By Nick Dunn