Allowing your existing provider to auto-renew your car and/or home insurance is one of the most common mistakes made by customers seeking cost-effective cover.
Key points
Don't auto-renew insurance and other financial products - shop around!
New customers are often offered discounts and deals that don't apply to existing customers
The ABI and FCA are championing an initiative to ensure that the right information is given to customers at renewal
Gocompare.com strives to help you find the right product at the right price.
With that in mind, perhaps the suggestion we make most often is to shop around to compare insurance providers every year.
Despite that, millions of consumers continue to auto-renew financial products year after year, notably car insurance and home insurance.
Shopping around and switching when appropriate is simple and there are proposals in place to further highlight the benefits of doing just that.
Review proposals
In July 2014, the Association of British Insurers (ABI) wrote to the Financial Conduct Authority (FCA) to propose an initiative† that could further improve clarity for customers when renewing and taking out motor and property insurance.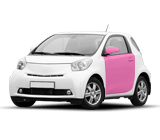 They hoped to impose a new minimum standard of information across the market that, if adopted, all customers would receive when renewing.
In December 2015, the FCA published proposals that broadly followed these ideas, aimed at requiring general insurance providers to publish details of the previous year's premium on renewal notices. It also proposes that:
It will give guidance on how firms can improve their processes around renewals to deliver greater clarity and better outcomes for consumers
Firms identify and specifically prompt those consumers who have renewed the same product four times or more to encourage them to engage
Firms should maintain records of past premiums
The proposal indicates that firms should remember their obligations to treat customers fairly, considering 'how their approach to renewal pricing in general, and the treatment of long-standing customers in particular, delivers fair outcomes to consumers'.
The FCA is seeking feedback on its proposals by 4 March, 2016.
"We hope the proposals encourage more people to shop around for the best product for them," said Christopher Woolard of the FCA.
"It's important that insurers give their customers the information they need to do this and ensure they're treating their customers fairly."
We need a complete review of the way renewals are handled
Consumers need to feel in control
The reform proposals were warmly welcomed by Gocompare.com's Lee Griffin.
"We need a complete review of the way renewals are handled so that consumers feel more in control of the process," said Griffin.
"Many insurers will automatically renew your insurance unless you contact them to tell them otherwise, and their renewal letter will focus on the convenience of needing to do nothing at all in order for your insurance to continue.
"Therefore, beyond just providing customers with last year's premium, we need to ensure the focus is on a proper review of the customer's situation rather than an assumed auto-renewal.
"The options at renewal should be clearly presented and the tone and the language used should reassure consumers that any changes or a switch to another insurer will be handled quickly and willingly, and in a joined-up fashion.
"For example, if you do decide to switch insurers to save money [and auto-renewal is on your policy], the onus is still on you to contact your old insurer in good time to advise them that you wish to cancel your policy when it expires.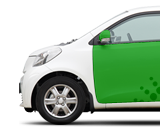 "If you don't get in touch they may renew your policy using an existing direct debit and you could face a cancellation charge when you realise you've got two policies in force.
"Getting customers to renew is key for insurers in terms of improving their profitability as they incur far fewer costs with a renewal compared to acquiring new customers.
"However, getting the best deal on your insurance is absolutely key if you're a customer - these two differing priorities seldom sit comfortably together."
Why do people auto-renew their car insurance?
An August 2015 Gocompare.com study suggested that 5.8 million drivers allowed their car insurance to auto-renew, meaning that the UK was missing out on an estimated £1.2bn of savings every year.
The car insurance market is fiercely competitive and insurers often offer better deals to new customers than for those renewing existing policies
Matt Oliver, Gocompare.com
When asked why they allowed this auto-renewal, 39% thought that because their provider was the cheapest last year they would be good value this time around, too.
Other reasons for sticking with the same provider included loyalty (24%), and a good experience with a past claim (11%), while 5% said that they weren't confident enough to switch, finding car insurance too confusing.
The survey also questioned drivers about the renewal information they receive from providers, revealing that many drivers find renewal letters tricky to understand and lacking key information:
37% said that insurance renewal packs should be easier to understand
47% want insurers to make it clearer how much their renewal has increased by compared with last year
39% don't know exactly how much they paid for their insurance last year
50% check last year's premium to see how it has changed
34% check their renewal documents for any changes to the cover provided
28% said that they felt under pressure to renew with their existing provider
24% said that insurance companies use underhand tactics to get you to renew with them
When specifically told that their policy will be automatically renewed but some elements of cover are changing, 14% ignore it and assume nothing very important will have changed.
"The car insurance market is fiercely competitive and insurers often offer better deals to new customers than for those renewing existing policies," said Gocompare.com's Matt Oliver.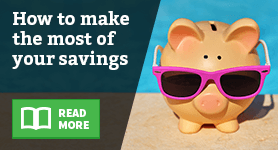 "So, our advice is simple – even if your current insurer offered the best deal last year, you shouldn't automatically assume that they will when your policy comes up for renewal.
"Use your renewal letter as a prompt to take action. Look at your renewal notice as soon as it arrives.
"Compare the price and cover against last year's documents, consider any changes you might need to make to the cover and take a look at similar policies on a comparison site to see if you can make any savings.
"A couple of hundred quid saved on your insurance goes a long way towards paying for other motoring costs, for example car tax, servicing and fuel.
"If you decide to switch, don't forget to notify your current provider. Most policies automatically renew, unless you tell the insurer otherwise within the 14-day cooling-off period. Miss the cut-off date and you could face hefty cancellation charges."
By Sean Davies