A guide to BMW car insurance
With its impressive heritage, naturally BMW has started offering its own car insurance, with policies underwritten by Allianz. If you think this might be the right car insurance for you, read on to find out more.
Key points
BMW cars come very highly lauded by critics, regularly appearing in top 10 lists
You can get a policy with BMW's personal brand of car insurance, underwritten by Allianz
BMW models can be very expensive to insure, so check which insurance group yours falls into!
With a tagline of 'The Ultimate Driving Pleasure', and a who's who of famous drivers like Sebastian Vettel, Jacques Villeneuve, and even James Bond, BMW has a long and rich history of providing top-quality cars. 
But it's not only cars, BMW is now offering car insurance.
Compare car insurance for BMW 
Famous for cars like the BMW M1, the Z8 roadster and the i8, BMW specialises in well-made, easy-to-drive cars that look as smart as they do cool.  
BMW also owns Mini, having bought the British Rover Group in 1994. It launched the new BMW Mini in 2001, and now produces models like the Mini Cooper and Countryman. 
BMW as we know it today came into being in 1922. In 1916, the Flugmaschinenfabrik Gustav Otto company merged into Bayerische Flugzeug-Werke AG (BFW). In 1917, Rapp Moterenwerke became Bayerische Motoren Werke GmbH.  
In 1922, the two companies merged and became BMW. BMW itself has chosen 7 March 1916, when BFW was created, as the foundation date of BMW. 
Whichever of these fine vehicles is your Beamer of choice, you can compare car insurance with us to find the right deal for you.
BMW 3 Series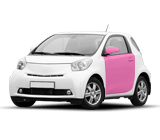 The BMW 3 Series has been manufactured since 1975, and is available in a range of models. The current generation models are the F30, F31, and F34. 
It's an entry-level luxury car, designed to look sleek but functional, and ranks as BMW's best-selling model. It has also received huge critical acclaim, appearing on the Car and Driver magazine annual Ten Best list 22 times since 1992. 
The sixth generation, launched in February 2012, is powered by turbocharged engines. Notably the 2015 facelift brought in a three-cylinder engine for the F30 models. A plug-in hybrid model F30 was introduced in 2016. 
BMW 5 Series 
Ranking as the second-highest selling model in BMW's range, the 5 Series is a mid-size luxury car manufactured since 1972.  
The sixth generation, which commenced production in 2010, includes the F10, F11 and F07, but was replaced by the G30 Series in February 2017. Top Gear recommends the new 5 Series as "typically BMW for its sheer composure on the road and fine refinement." 
The older generations of the 5 Series featured on Car and Driver magazine's Ten Best list for six consecutive years between 1997 and 2002. 
BMW Z Series 
James Bond was given a BMW Z8 in The World Is Not Enough, but its unceremoniously quick death meant audiences never really got to see the sleek roadster strut its stuff. 
although BMW offers its own insurance, several other providers also specialise in insuring BMWs
The Z series was begun in 1989 with the Z1, a two-seat roadster known for its unusual doors. There have been a further seven since, but the Z series stopped after the Z8, leaving the Z9 on the drawing board as a concept car. 
The Z series, in particular the Z4, handle well, and look just as good. According to What Car? the Z4 is "refined, classy, and looks great". 
Quotes for classic BMW car insurance 
BMW offers its own car insurance policy, underwritten by Allianz. The policy is comprehensive only, and offers a wide range of cover, including a courtesy car if yours is repairable at a BMW-approved bodyshop. 
There are several insurance providers that specialise in insuring BMWs.  
BMWs tend to fall into the higher insurance groups, so premiums from the specialist providers may well be more expensive than from a more normal insurer.  
This will almost certainly be true for classic models like the Z1, as the parts for repairs are less likely to be easily available. 
Top tips for cheaper BMW car insurance 
The price of insurance for BMWs will vary depending on what insurance group your model fits into.  
Every model of car is assigned a number between one and 50, with 50 being the most expensive cars to insure.  
The models made by BMW fall anywhere between 10 and 50. If you want cheap BMW insurance, you can find out which group your car falls into by using our handy group finder.  
You can also lower your premiums by limiting your mileage, ensuring you only take out the cover you need, and improving the security of your vehicle.  
Raising your voluntary excess can also help bring down your premium, but make sure you can still afford to pay it in the event of an accident!  
By Nick Dunn