If you need specialist car insurance, you may want to consult a broker, but usually you can still compare all your options online too.
Key points
A broker will search the car insurance market on your behalf, to find the best insurance policy to suit your needs
Don't muddle them up with agents. Agents are representatives of insurance companies, and only sell that particular insurer's products
If you're having trouble finding insurance, a broker will know the insurance companies that can cover you
Looking for car insurance is a bit like doing a complicated jigsaw puzzle.
Voluntary and compulsory excesses, no claims bonus, mileage, adding a driver, deciding whether or not to include legal protection or breakdown cover - putting all these pieces together to get the right protection can be a real headache.
Luckily you can get help from a number of sources, including insurance brokers, or you can read more about these policy features and much more in our car insurance garage.
According to the Association of British Insurers (BIBA), there are almost 2,000 brokers in the UK.
What does a car insurance broker do?
A broker will search the car insurance market on your behalf, to find the best insurance policy to suit your needs.
Effectively, they act as middle men between you and insurance companies.
They have relationships with a number of companies, commonly known as a panel of insurers.
Once you've given a broker your details, they'll pass them on to insurers and come back to you with a list of policies with the right cover for your circumstances.
They work for you, not insurance companies
Car insurance brokers are independent from insurance companies.
They work for you, the customer, and must follow BIBA regulations.
The regulations state that brokers must put your interests above their own, or those of insurance companies.
They must find you the best deal they can, both cover and price-wise.
Don't get brokers confused with insurance agents
Agents are representatives of insurance companies, and only sell that particular insurer's products.
If you use an insurance agent, you won't get access to a wide range of policies, although you may still get a good deal, because you won't pay any commission, like you would to a broker.
What can brokers help with?
There are a few scenarios where a broker might be able to find you a deal.
When you've got a non-standard car
Given your car a personality boost by upgrading to a big bore exhaust?
Prettied it up with a spoiler and some awesome alloys?
If you've modified your car, or it's imported, you may need specialist advice to ensure you get the right insurance cover.
Standard insurance policies often won't cover modifications, or some imported cars.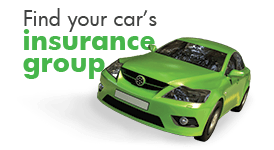 If you're having trouble finding insurance, a broker will know the insurance companies who can cover you.
Martyne Miller, director at Coverbox Insurance told us: 'Some car insurance brokers, such as Coverbox, provide specialist products with additional discounts offered by the insurers on their panel, that might not be available elsewhere, just for having a box fitted in the car.
"Other specialist personal lines brokers cover high performance, or classic cars or drivers with more extreme requirements.'
The personal touch
If you're not sure what you need insurance-wise, or just like the reassurance of talking to someone, using a broker may be a good option.
They'll talk to you about your personal circumstances and find a policy that covers what you need.
They can also explain the different cover options available to you, and talk you through the policy to help you understand some of the technicalities, like excesses and the claims process.
Taking the stress out of making a claim
Making a claim can be a stressful experience, especially if you've got an exemplary driving record and are accident and claim-free.
A broker can help you to make a claim on your insurance policy. They know the claims process inside out and can speak to the insurance company, garages, solicitors etc. on your behalf.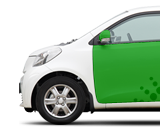 Saving you time
If you use a broker, you only have to give your information once, and they'll contact lots of different insurance companies on your behalf, leaving you free to do your internet shopping or crack on with that game of Minecraft.
So, what's the catch?
As with other services, you will pay for the privilege of using a broker.
The cost is usually included in the overall price of a policy.
Brokers tend to use a selected group of insurance companies, rather than approach all available insurers.
You might get a good deal from one of the insurers on a broker's panel, but on the flip-side you may be able to get a better price from a different company.
How do brokers make their money?
Most of us are trying to make an honest pound or two, and a broker is no exception. They make their money in one of two ways:
Commission from an insurance company for each policy a broker places with them
Charging a professional service fee for finding you insurance
You can ask a broker how much they charge, or what their commission is, so you know exactly what you're paying for your insurance, and the cost of having a broker arrange it on your behalf.
Will I save money by using a broker?
A broker may be able to find you some great deals as they would've built up relationships with insurers, and negotiated special rates for their customers.
No longer 'on the high street'
In the good old days, you could find insurance brokers on most high streets.
People would buy their insurance face to face, and needed to be geographically close to their broker.
However, now we can pass on information electronically via the internet, from virtually anywhere.
As people prefer to buy their insurance online, the high street broker is fast becoming obsolete.
Sounds like a comparison site?
There are a number of differences between brokers and comparison sites.
Comparison sites help you to compare different quotes quickly and easily, and give you access to a wide range of insurance companies.
They don't advise you on what insurance you should get, they provide you with all the info you need to make an informed decision on the right policy for you.
Typically, a comparison site will provide you with quotes from more insurers than a broker has on its panel.
Brokers can help with more bespoke insurance, for example if you want classic car insurance, or one that has lots of modifications.
Comparison sites tend to deal with standard insurance policies, although many brokers appear on comparison sites.
If you're looking for car insurance, give GoCompare a go.
We compare quotes from over over 120[1] of the UK's leading insurance companies and brokers.
By Kath Denton