Tips to keep your car secure and information on how approved alarms, immobilisers and tracking devices could lower your insurance costs.
Key points
Security is about the only vehicle modification that may result in a cut in premiums
If fitting additional security, look for Thatcham-approved devices
Ask your insurer what security devices it recognises
Outlay on security will not necessarily be recouped in premium savings
Keeping your car secure will not only help to lower the risk of it being damaged or stolen, it could also contribute towards a cut in your car insurance premium.
In fact, it's about the only modification to your vehicle that's likely to achieve such a result.
Learn more and follow our tips to help keep your car secure.
Buying additional security for your car
Before committing to buying additional security, you may want to check with your insurer about the sort of security devices they recognise.
You should also realise that any possible insurance saving will not necessarily outweigh the outlay on the security device.
When considering your options, look for devices approved by the Motor Insurance Repair Research Centre (MIRRC), known as Thatcham.†
On 18 August, 2014, Gocompare.com analysed 243 comprehensive car insurance policies listed on the matrix of independent financial researcher Defaqto.
Although the majority of insurers won't offer a discount for adding extra security measures to your vehicle, it doesn't mean that you should go without
Matt Oliver, Gocompare.com
It was found that 25% of policies confirmed that a discount may be available for having an immobiliser fitted, whilst 23% confirmed that a discount may be available for having an alarm fitted.
"Although the majority of insurers won't offer a discount for adding extra security measures to your vehicle, it doesn't mean that you should go without," said Gocompare.com's Matt Oliver.
"A fully working alarm is essential and can act as a deterrent to any potential thieves."
Remember that such deterrence could save you a lot of hassle and be vital to future premium savings - a theft and resultant claim will show on your insurance record and impact on your no claims bonus.
Always lock your car
As simple as it sounds, it's always worth stressing... locking your car makes it harder for thieves to steal it.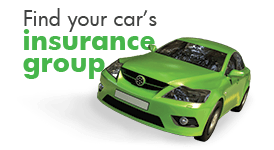 It's best practice to lock your car whenever you leave your vehicle, even if you're just popping into a shop quickly.
Never leave your engine running when you're not in your car.
Failure to follow these basic security rules could invalidate your insurance in the event you need to make a claim - as could leaving your keys in the car door.
Car alarms
A working car alarm can help to deter thieves from stealing your car and most new vehicles usually come fitted with an alarm or immobiliser.
If you have an older car model, it may be worth getting an alarm system fitted to protect your car effectively.
Even if you have a modern alarm you may want to consider upgrading to a higher-specification model, and it's possible that this will result in a cut in your insurance premium.
Did you know...?
The boxes used for some telematics insurance policies can also serve as a vehicle tracker
Car immobilisers
An immobiliser is an electronic device which prevents the car engine from starting unless the correct key is present, which stops your vehicle from being hot-wired.
By shutting off the fuel and ignition systems, your car will not be able to be started by anything other than its key.
Steering wheel locks
A visible steering wheel lock could help to put off any potential car thieves.
Although the locks are not impenetrable they do add an extra level of security and deterrence to your vehicle, and could prompt thieves to seek out an easier target.
It's also possible to purchase gear stick and handbrake locks to act as a further deterrent.
Tracking devices
It's possible to get a tracking device fitted to your car which is linked to a control centre.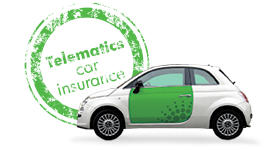 This allows the police to pinpoint where your vehicle is if it's stolen.
GPS systems are able to locate your car when it's on streets within the UK, whereas VHF systems can find your car even if it's been stashed in an underground car park.
Note, though, that these devices can be quite expensive to fit.
If you have a telematics policy, it's possible that a box fitted to your car to evaluate your driving skills can also act as a tracker. Note that some telematics policies work through mobile phone apps, though.
Wheel locking nuts
If you have alloy wheels, consider purchasing wheel locking nuts which secure your alloys and can stop them from being stolen.
Safe parking
Try to ensure that your car is parked in a safe place, whether this is on your driveway or in your garage when at home.
If this isn't possible, choose a well-lit area.
If you're out shopping, choose a secure car park if available - this may be better than parking on the street.
Hide the belongings in your car
If you have to leave belongings in your car, make sure that they're completely hidden.
You can do this by either hiding them under a seat, in your glove box or in the boot.
Ideally, though, take your belongings with you when you leave the vehicle.
"It may sound obvious to make sure that your car's locked, that you hide your belongings and park in a secure area, but it's surprising how many people forget," said Oliver.
"Simply sticking to these easy rules could help lower your chance of being a victim of theft."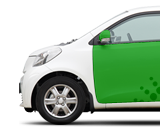 Mark your contents
Mark equipment such as satellite navigation systems and stereos with your registration number - this will make them easier to identify and recover if they get stolen.
Security etchings
Security etchings will mark your windows and windscreen with your registration number to help deter thieves from targeting your vehicle.
It can also make it easier to identify your car if it's stolen.
Dashcams
Video cameras that are placed on your dashboard to record your driving are becoming more popular. These are designed to help settle the matter of blame in insurance cases and to cut the cost of fraud, but - as with security devices - it's possible that their presence will result in some insurers offering a premium reduction.
"A handful of insurers have started to offer discounts to drivers who invest in fitting a dashcams to their vehicle," said Oliver.
"This is because the video footage gathered could be useful to the provider in helping identify whether a claim is legitimate, though currently it's the driver who will be expected to invest in the technology themselves."
By Abbie Laughton-Coles
[SeanSocialShare]