Could you afford to replace your child's car seat if it was damaged in an accident or stolen? Find out more about child car seat insurance and whether you should have it.
Key points
Don't assume a child seat is covered as standard on your car insurance
Make sure the seat will be replaced after an accident, even if it doesn't show signs of damage
Levels of financial protection vary signicantly on policies offering cover
Check whether theft of the seat is included in the terms and conditions
Consider excess levels and if your no-claims bonus will be affected
Child safety is paramount to parents, and this is especially the case when out on the roads.
In 2006 child car seat laws† changed and now, with certain exceptions, children under the age of 12 and under 135cm tall must use an appropriate restraint, such as a child seat with integral harness or a booster seat and an adult seat belt.
The responsibility for ensuring that children under 14 wear the correct restraint lies with the driver, whether the child is their own or not.
Drivers who do not ensure that the right restraint is used could face a fixed penalty fine, a sum which is likely to increase if they have to go to court.
Car seats are clearly important and can be very expensive, but you shouldn't assume that they'll be automatically covered by your car insurance.
Why do I need child seat insurance?
If a car seat has been involved in a road accident it should be replaced, even if it doesn't appear to be damaged.
Did you know...?
Policies covering child seats might even extend to extras such as buggies and baby accessories
This is because it might have become weakened by the impact of the accident and might not be as effective in the future.
Check the wording of your policy carefully for this important element of cover.
Having adequate child seat cover will save you the cost of a new one if your vehicle is involved in a collision.
You should also look out for whether financial protection is offered in the event of a child seat being stolen from your locked vehicle.
Depending on your insurance provider, policies covering child seats might even extend to extras such as buggies and baby accessories.
Is child car seat cover automatically included in my policy?
You might assume that cover for your child seat included as part of your comprehensive car insurance, but this isn't always the case.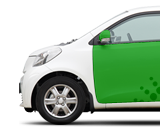 On 22 August, 2014, Gocompare.com analysed 243 car insurance polices listed on the matrix of independent financial researcher Defaqto.
It was found that 33% would not cover the replacement of a child seat following an accident and - of those that did provide cover - the levels of financial protection varied significantly.
Just 30% of the policies offering child seat cover would fully reimburse the cost of a seat after an accident, while 32% would only pay out a fixed amount.
Although such limited cover may surprise some, it actually follows a trend that has seen insurers offering increased cover for car seats over the years.
In 2004, just 3% of car insurance products reviewed by Defaqto included seat cover, whereas by June 2013 that figure had reached 70%.
There's nothing to stop a man taking out a policy that the advertisers intended to be for a woman
Arranging car seat insurance
It's wise to check your policy document carefully - you might need to get child seat cover as an added extra, it may be automatically included on a policy, or it may not be offered at all.
A policy aimed at women might prove the right product for you. A number of tailored women's car insurance policies are on the market offering child car seat cover, as well as other targeted benefits such as handbag insurance.
Although a European Court of Justice directive made it illegal to use gender as a factor in determining insurance premiums, some companies target their advertising at females in the hope of gaining more lower-risk drivers on their books.
Of course, there's nothing to stop a man taking out a policy that the advertisers intended to be for a woman.

Child car seat cover checklist
Defaqto suggests the following checklist for parents and carers to think about when choosing their motor insurance:
Does your policy cover child car seat replacement as standard?
Does your insurer provide a replacement seat or do you receive a cash sum?
Is the cash sum enough to cover the cost of an equivalent seat?
Can the seat be replaced following an accident even if there is no visible damage?
Does your policy cover the replacement of more than one seat? If so, is there a limit to how many?
As ever with insurance, you should also consider excess levels and how much your no-claims bonus will be affected after an incident.
Is there specific car insurance for child minders?
If you work as a child minder or in another job where you transport children in your vehicle, you'll need to make sure your insurers know this.
See also:
Read our article on how your job affects your car insurance and find out more about insuring your car for work use.
Insuring items such as child car seats and other children's accessories could be an excellent investment, and you should be prepared to be asked about insurance by the parents of children in your care.
Child seats and car hire
If you're travelling, looking to hire a car and need a child seat, bear in mind that the fees charged by rental firms for such optional extras can be extortionate.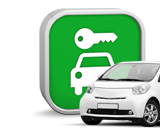 You might want to think about taking your own child seat, renting a seat from somewhere other than the car hire firm, or even buying a seat at your travel destination to use for the duration of your trip.
Read more in our article on saving money on car hire.
By Rebecca Lees
[SeanSocialShare]