Lancaster Insurance Services
Classic car insurance
Lancaster Insurance Services has proudly arranged classic car insurance for more than 30 years. Specialising in arranging cover for your cherished vehicle, our tailored and comprehensive policies are designed to protect your investment. We have access to some of the most competitive classic car, vintage car and classic vehicle insurance schemes in the UK and work with carefully selected underwriters to enable us to offer both comprehensive and bespoke insurance solutions, with our customers in mind.

it's Classic Car Insurance Services
Classic car insurance
it's Classic Car Insurance Services offers competitive quotes from Grove & Dean's specialist classic car insurance brands, so you can match the policy that's right for you and your classic car. Simply fill in the easy to use quote form and start saving today. it's Classic Car Insurance Services addresses the specific needs of classic vehicle owners by providing them with bespoke policy features, for example; agreed values, salvage retention, spare parts cover together with discounts for car club members all available on the it's Classic Car Insurance Services website.
Compare classic car insurance quotes today!
Key points
There's no standard definition of a classic car – this varies between different insurers
Cheap classic car insurance can often be found for these vehicles as owners are considered low risk
GoCompare can offer options for most cars, but particularly unusual vehicles or usage may require a specialist insurance provider
Classic car owners are often devoted to their vehicles, and will want to find the right car insurance to protect their pride and joy.
To help you find the right car insurance for you, we compare and examine multiple insurance brands, both classic car specialists and mainstream providers.
Comparing classic car insurance 
Any car over 15 years old can be considered a classic for insurance purposes – but the definition of a classic car is ultimately at the discretion of the insurer.
The good news for owners is that prices for classic car insurance policies can be very competitive. This may sound counter-intuitive, but many insurers believe that such vehicles have a good chance of being well maintained by caring drivers, who may keep to a low mileage. 
In turn, this means fewer accidents, less overall risk, and potentially cheaper premiums for you.
The right vintage car may also be one of the more affordable options for young and newly qualified drivers seeking insurance.
Classic car insurance rules
While there are many advantages to insuring a classic car rather than a more modern vehicle, you need to read your policy with care to ensure it's suitable for your needs.
For example, some dedicated classic insurers may place strict restrictions on annual mileage, with the assumption that the vehicle is used for enjoyment on high days and holidays. If your classic car is used on the daily commute, ensure you can stick to a mileage limit or other defined terms.
Could black box policies provide cheap insurance for classic cars?
Another option that may be worth considering is telematics. This can benefit any safe, attentive motorist as it bases your insurance on actual data from the way you operate your vehicle.
Individual circumstances and policies will vary, but a classic car driver who does a small mileage and doesn't drive at peak times may find a telematics deal an attractive option.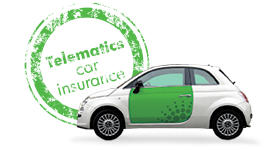 Some telematics policies work by having a black box fitted to send data to an insurer. This would work better for those classic cars that are simply old models of current brands, whereas other kinds of classic vehicles may not be suitable for this. Fortunately, other telematics options include plug-in devices which don't need to be fitted specially. Other policies operate through a smartphone app, so your vehicle won't have to be touched.
We can help you find those insurers that offer telematics, giving you the opportunity to compare and contrast the options.
Agreed valuation car insurance
The true value of a classic vehicle can be difficult to establish if it needs to be repaired. It's possible, for example, that replacement parts for an older vehicle will be expensive and/or difficult to come by, making repair prices high.
Need more information?
What's more, the tender loving care that's gone into restoring or maintaining a vehicle can be hard to quantify, as can the difficulty of finding a replacement.
With this in mind, you may want to ensure that you get an agreed valuation in place for your car rather than relying on market price, and some insurers will be able to offer this.
They may also be able to help with salvage retention. In the unfortunate event that your vehicle is declared a write-off – meaning its repair would cost more than a new car – salvage retention would give you the right to buy it back. Depending on the category of write-off, you'll either be able to strip it for parts, or possibly repair it with a view to getting it back on the road.
Classic car security
Desirable vintage cars can be attractive to thieves, and they may not have the same sophisticated security systems as more modern vehicles.
Did you know...?
If your car was made before 1960 it doesn't need to be MOT tested – but your insurer may require proof it's roadworthy
If your car was registered before 1974, you don't have to pay Vehicle Excise Duty (or road tax, as it's often called)
From 1 April 2017, legislation changes have made more classic cars exempt from road tax. Annually on 1 April, vehicles constructed more than 40 years before the 1 January of that year will automatically be exempt
Some insurers may insist that your vehicle is kept in a garage overnight, or that it's fitted with enhanced security systems.
Fitting an alarm, tracker or another sort of security device is always worth considering as a way of protecting your beloved machine, and it may help cut the cost of cover.
Bear in mind that any insurance discount won't necessarily cover the outlay on the device. Find out more about car security and insurance here.
Modifications and classic car insurance
Security aside, any modification to a classic car may well result in fewer insurers being prepared to quote for you, as well as a potential rise in premiums from those who do.
The key point is to ensure you inform your insurer of any change to the factory-standard specification. If you don't, you may invalidate your cover.
This can be an especially important area to consider with classic cars because it's possible that original parts are no longer available, and that you've had to implement a work-around.
To find out more, read our modified car insurance page.
Laid-up classic car cover
When insuring a classic car, remember that you'll need year-round cover for your vehicle, even if you only use it in the summer. The Continuous Insurance Enforcement (CIE) law demands this, unless you've filled out a Statutory Off-Road Notification (SORN).
However, if it suits your needs, you may be able to arrange laid-up cover. This could reduce your premium in return for agreed periods when the vehicle's being restored or kept in a garage.
Specialist use of classic cars
Many classic cars are used for special occasions. This may be because of their appeal and attractiveness – being hired out as a wedding car is one typical example.
Remember that a standard car insurance policy is unlikely to cover you in such circumstances. Again, make sure you inform your policy provider. You can read more in our guide to insuring a car for work use.
Other owners may enjoy taking part in public road rallies or trials. Don't assume that your policy covers such activities – read the terms and conditions, or speak to your insurer.
Classic car clubs
If you're a member of a classic car club, it's possible that some insurers will offer you a discount when arranging cover for your vehicle.
Such clubs can also be a good way of finding specialist insurers for your vintage vehicle. But it's always worth comparing the prices and product features on offer against other options on the market by using a comparison site such as GoCompare.
By Sean Davies