Find a cracking car insurance deal with Co-op
The Co-op has been in the insurance business for over 150 years. You can learn more about this old hand's car insurance cover here.
Key points
You legally need at least third party car insurance in the UK, but the level of cover is up to you
Co-op Insurance is not influenced by shareholders, but by its members
Optional extras are things like breakdown cover or legal protection that you can add on to your car insurance
You might feel like you're running on empty when it comes to sorting out your car insurance. 
Let us give you a little jump-start by telling you a bit about cover from the Co-op.  
Co-op car insurance 
The Co-operative Insurance Company Limited was founded in 1867 to give co-operative societies insurance in the event of fire.  
Co-op Insurance is part of the Co-op Group, which is owned and influenced by its members, instead of investors. 
Its mission is to do business in a fairer way. It has a long list of key values and principles for its members, including: 
Democracy – all members are equal. 
Solidarity – being stronger together. 
Voluntary and open – anyone over 16 years old can join. 
Independent – it doesn't answer to shareholders. 
Educational – makes information available so its members can make informed choices.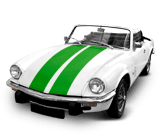 There are three main policy options that offer various levels of cover.  
The lowest level is third party only (TPO) insurance, which covers you if you damage someone else's vehicle, person or property. 
Third party, fire and theft (TPFT) protects the third party in the event of an accident, but it only covers your car if it's stolen or damaged by fire.  
The Co-op's comprehensive insurance cover includes everything listed above as well as personal accident cover, medical expenses, personal effects cover and accidental damage.  
In February 2018, the Co-op only offers comprehensive cover, so you'll have to shop around if you're looking for any of the lower levels of cover.  
Co-op Ecoinsurance and young drivers' insurance 
The Co-op also offers eco-friendly insurance, which could help you feel better about the impact of your car on the environment.  
Through this eco-friendly policy, the Co-op invests in rainforest protection and restoration, energy efficiency and renewable energy projects. It also tries to use recycled parts for repairs when possible.  
Young drivers (aged 17-24) have the option of having a telematics Smartbox fitted that measures various factors to analyse how you drive. This could let you save on your insurance if you drive well.  
Bear in mind that some telematics policies work both ways, so you may also end up with more expensive car insurance if you drive poorly according to the Co-op's criteria.  
Comparing Co-op car insurance quotes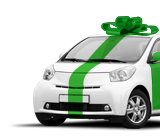 The Co-op has a 24-hour emergency helpline and claims line service. 
Comprehensive car insurance policies tend to include courtesy car, windscreen cover and European cover for 30 days.  
If you want a protected no claims bonus or legal protection, breakdown or keycare cover, then you can add them on to your policy for a little extra cost.  
Also keep an eye out for any special offers like Co-op food vouchers or cashback.  
Remember that it's best not to choose your insurance based on special offers. Although they can be useful, it's more important to consider your specific cover requirements.  
Reviews for Co-op car insurance 
Independent financial-information provider Defaqto gives Co-op car insurance a rating of 4 out of 5 stars. This rating reflects the policy and its features. 
However, it doesn't take into account customer satisfaction. 
By using sites like GoCompare (hello!), you can compare prices from different insurance companies to see which insurance provider can offer you the right deal on your car insurance.   
By Amy Smith