Guide to car insurance for drivers with a criminal conviction
If you've ever been convicted of a crime, you might know how difficult it is to get car insurance.
More than nine million people in the UK have a criminal conviction according to Unlock, the charity for people with convictions.
The majority - 83% - are men, and the most common crime is theft from a car.
For anyone with a conviction, obtaining insurance has traditionally been extremely difficult, but certain law changes have gone some way to mitigating that problem.
Law changes regarding disclosure
In April 2013 the law relating to the disclosure of criminal convictions changed, meaning that your insurance company has to ask the necessary questions to work out if they can provide insurance for you.
If you're not asked directly but you think you have a conviction that should be declared, it would be best practice to read the terms and conditions and/or speak to your insurer about it.
Following the April 2013 law change, convictions considered spent under the Rehabilitation of Offenders Act 1974 no longer need to be disclosed.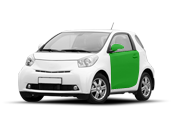 This means that such convictions can effectively be ignored after a certain amount of time, making it easier for people with a conviction to buy car insurance.
However, this change in law doesn't apply to persons whose conviction resulted in a prison sentence of more than four years.
If you're unsure about whether a conviction is unspent, Unlock's criminal record disclosure calculator† can help you work it out.
In Gocompare.com's quote process you'll be asked whether you have any non-motoring criminal convictions and you'll see a link to the Unlock calculator if you're unsure and need to check whether these have to be declared.
How do convictions affect other parties on a policy?
Remember that the issues surrounding criminal convictions and insurance are likely to apply to all parties covered by a policy.
If there are other named drivers on a car policy then your convictions may impact on their search for cover, and the reverse also applies - their convictions could impact on your search for a policy.
If you're searching for home insurance, convictions that apply to anone who lives in the property will be relevant.
Where can I get car insurance if I have a criminal conviction?
There are a number of options for drivers who have a criminal conviction, and it's quick and easy to see some of them by trying Gocompare.com's comparison service.
Our simple-to-use forms will ask you to declare relevant convictions and, based on your answers, any appropriate quotes will be available to view and compare on your results screen.
Bear in mind that options are likely to be more restrictive and expensive than if you don't have a conviction, but don't be tempted not to disclose appropriate details - that would invalidate your insurance and could be classed as fraud.
If you're struggling to find cover through mainstream car insurers, there are also specialist providers and brokers.
Some of these will take referrals from bodies such as the Probation Service and HM Prison Service.
Again it's likely that the premium will be higher for drivers with a conviction than those without, even if the conviction is not for an offence related to motoring.
What if I'm convicted when I have a car insurance policy?
You don't have to disclose a criminal conviction imposed during the course of an existing policy unless there's an explicit condition in your policy about this sort of change in circumstance.
But when the policy comes up for renewal you must disclose it, whether you remain with the existing provider or switch car insurers.
Cautions, reprimands and warnings
Simple cautions, reprimands and final warnings are spent immediately and do not need to be disclosed as these are not criminal convictions.
By Rebecca Lees