Guide to insurance for driving other cars
If you need to drive a car other than your usual vehicle don't just assume you're covered, even if you have a comprehensive car insurance policy in your name.
Key points
Cover to drive vehicles other than your own does not come as standard on all policies, even if you have a comprehensive policy
If you are covered it may only be for emergency situations and you'll only have third-party protection
Read your terms and conditions and/or check with your insurer to clarify the situation
Other options include being named as an additional driver on the car's policy or taking out a separate, short-term motor insurance policy
Whether you have your own car or rely on public transport to get you from A to B, many people need to drive another vehicle once in a while.
If you need to test drive a car you're thinking of buying, drive relatives to the airport, or move large items of furniture, you might find yourself behind an unfamiliar wheel.
Perhaps your regular vehicle is off the road and you've been fortunate enough to borrow one from friends or family.
In such circumstances it's essential to avoid getting caught out with the wrong type of policy, or without any car insurance at all.
DOC cover
Traditionally, cover for driving other cars (DOC) came as standard with a fully comprehensive insurance policy, giving drivers third party only cover for other vehicles.
But this was open to insurance scams and this, as well as cost-cutting by providers, means it's no longer automatically included on all comprehensive policies.
Some insurance companies do still offer DOC cover, so long as the customer doesn't own the alternative car, hasn't hired it, and they're over a certain age (usually 25).
DOC is intended for emergencies only and doesn't cover you to drive another car regularly. The question is, what counts as an emergency?
To avoid a potential situation where your insurer disputes your claim, the safest bet, as usual, is to contact the provider to check the terms of your policy.
Short term car insurance
There are occasions where you might need to drive a vehicle for just a couple of hours or for a day or two.
Temporary, short-term motor insurance policies usually last between one day and 28 days.
Some short-term policies cover drivers aged 21 or over, but usually drivers have to be 25 or over due to the risks of insuring young motorists.
Did you know...?
Having another driver named on your policy means your no-claims bonus is at risk if they have an incident
This risk can be alleviated if the additional driver has a separate, short-term motor policy for your vehicle
You might also find it difficult to get this type of cover if you have endorsement points on your licence or a poor claims history.
A temporary policy might be subject to more conditions than a standard policy, and drivers should also remember that a short term insurance certificate cannot be used to tax a vehicle.
Becoming a named driver
Adding your name to another person's policy can be a good option if, for example, you need to drive a car which isn't your own a few times throughout the year.
Whilst short-term policies can be convenient, they will come at a cost and the premiums can add up if you take out temporary cover several times.
Becoming a named driver on a policy belonging to someone such as your mum or dad could therefore work out cheaper than paying several times for short-term cover.
See also:
If you do drive another vehicle some insurers may even offer you a discount on your policy based on this driving experience, but note that you'll have to be able to prove you have access to another car.
Whatever you do, though, don't be tempted to consider fronting, which is where a higher-risk driver - such as a younger relative - gets a more experienced driver to name themselves as the policyholder in order to reduce the younger driver's car insurance premium.
This is illegal and could land you a hefty fine, or even a spell in jail. It'll also invalidate your policy, meaing your insurer won't pay out if you come to make a claim.
Hiring a vehicle
Now and again you might need to hire a larger vehicle such as a van to move to a new home, or to collect a large item from a store.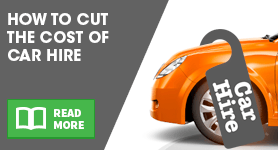 Many drivers assume that the van rental price covers insurance. In most cases this is true, but prices and levels of insurance can vary dramatically, so make sure you ask what cover the hire price includes.
One policy might appear cheaper than another but you might not necessarily be comparing like for like. When deciding which car hire firm to opt for, ask about the level of insurance cover or read the small print.
You might want to pay for your own top-up cover if, for example, the existing insurance is very basic, or you're inexperienced in driving a vehicle of the size that you're hiring.
Lending someone your vehicle
Occasionally you might need to let a friend or relative drive your car.
Did you know...?
As with traditional car insurance policies, telematics providers will need to be informed of exactly who is getting behind the wheel
If you do, you'll have to weigh up whether they need their own short-term cover or whether you should add them to your own policy.
Don't forget to consider your no-claims bonus. If you add a named driver to your policy and they have to make a claim, your no claims could be at risk.
If they have their own short-term cover, however, your no-claims bonus should remain protected and you won't risk a hike in your next premium.
But if the driver needs to use your car several times throughout the year - such as a son or daughter coming home from university for the holidays - it might be cost-effective to add him or her as a named driver rather than taking out separate short-term policies each time.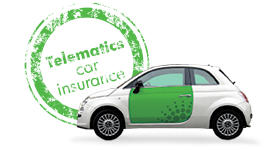 What about telematics policies?
As with regular policies, if a vehicle is fitted with a black box for a telematics policy the proposed new driver will need to read the terms and conditions and ensure that the insurer is aware that an additional driver wants to use the vehicle.
In calculating premiums, the telematics insurance provider will base their assessment of driving ability on the overall way that the vehicle is driven and will not distinguish between different drivers behind the wheel.
By Rebecca Lees
[SeanSocialShare]