Are you insured to drive other cars?
It's not always obvious at first glance whether you're covered to drive someone else's car, or if they can drive yours.  
According to independent financial researcher Defaqto, 263 out of 331 car insurance policies don't offer cover to drive other cars at all, with only five policies offering it as standard in March 2019.[1]
While driving other cars (DOC) is offered as an option on 61 car insurance policies, there's often limits and exclusions that apply which differ between policies. 
Key points
Insurance to drive any car does not come as standard on all policies, even if you have a comprehensive policy
If you are covered, it may only be for emergency situations and you'll only have third-party protection
Read your terms and conditions and/or check with your insurer to clarify the situation
Other options include being named as an additional driver on the car's policy, or taking out a separate, short-term motor insurance policy
Can you drive someone else's car if you've got comprehensive insurance? 
There was a time when 'any other vehicle' cover was a pretty standard feature of fully comp insurance policies, that's not necessarily the case any longer. 
Make sure you check the terms and conditions of your car insurance to see whether or not you've got DOC cover and what that includes. 
If you frequently drive other people's cars, it's important to check emails and letters from your insurance provider to make sure the terms haven't changed, and you're suddenly no longer covered.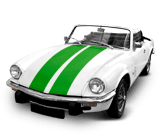 DOC is generally never an option on any third-party policies. 
Alternatively, you can be listed as a named driver on the car owner's insurance policy to ensure you're fully covered, but this could affect their car insurance premiums, depending on your age and driving experience.  
Short-term car insurance could also prove useful if you only need cover to drive another car for a day or so, although acceptance conditions tend to be stricter. 
Policy wording and exclusions 
Some car insurance policies will be tied to you as the driver, and others will be linked to the car, so make sure you know which one you've got.
Don't think that just because you drive professionally that you'll be covered.  A wide range of policies actually exclude certain jobs from having DOC cover. 
As well as your profession, the type of 'other car' you want to drive could mean your cover is invalid. 
For example, if you drive a Vauxhall Astra, but you want to borrow your friends Lamborghini, your insurer is unlikely to provide cover. 
You also can't just jump into another car if the original vehicle that you insured is scrapped, even if you did have a policy that included DOC. 
It could be the case that you've previously had cover to drive other cars, but if you've let your insurance auto-renew without checking the new policy details, this cover may have been removed, so you're actually not covered anymore. 
Aside from making sure you're getting a good deal, changes to policy wording or cover are other reasons why it's so important to check your renewal and compare insurance prices before you commit.
Take a look at this article on car insurance renewals to find out exactly how much motorists are missing out on by not shopping around. 
Young motorists and driving other cars
Whether you qualify to drive other cars could depend on your age. 
For example, drivers under the age of 25 are usually excluded from DOC cover, even if they have their own comprehensive insurance policy. 
The consequences of driving without the correct insurance
It's illegal to drive a vehicle without proper insurance. Even if the car is covered, if you aren't correctly insured, you could be penalised for driving without insurance.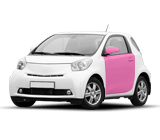 But it's the registered keeper that'll be held accountable for damage and personal injury claims if an uninsured driver causes an accident in their vehicle. 
If you're caught without adequate cover, you'll be charged with a Code IN10 motoring offence (using a vehicle uninsured against third party risks).†
You could be faced with six to eight points on your licence and a fixed penalty of £300.† If your case goes to court, you could get an unlimited fine and be disqualified from driving. 
The police also have to power to seize and destroy uninsured vehicles and you'll have to declare the offence on any future vehicle insurance applications for at least five years, which could significantly affect your premium prices. 
It's also essential that you get the car owners permission to borrow their car, as you could end up being accused of theft if you've taken someone else's motor without their consent. 
The risks of driving an unfamiliar car
It's important to give yourself time to get used to any new car before attempting any difficult or long journeys. 
This especially applies if you're a recently qualified or young driver. 
Get used to the layout and controls of an unfamiliar car before heading out on the open road. 
How does DOC affect telematics policies?
As long as you and the other driver have the right insurance you're good to go. 
Just bear in mind that the telematics box can't determine who's behind the wheel, so anyone who drives the car will be contributing to the data. 
Whether the other driver is extremely sensible or a little careless behind the wheel, it will be picked up by the box and reflect in your insurance premiums. 
In my opinion…
While it's not as common as it once was, there are insurance companies out there that offer fully comprehensive packages which include DOC. 
The MIB (Motor Insurers Bureau) found that over 3,000 vehicles were seized between July 2016 and June 2018 due to drivers mistakenly believing they were covered to drive other people's cars without the correct cover.  
To avoid a potentially troublesome situation, the safest bet – as usual – is to contact the insurance provider to check the terms of your policy. When in doubt, ask.