Get Dial Direct car insurance quotes
We've compiled a bit of information about Dial Direct car insurance, to give you some background on one of the many car insurance providers out there.
Key points
Dial Direct offers two types of comprehensive policies: standard and premier
RAC breakdown assistance is included in both policies for no extra cost
Look at your policy documents carefully to find out about things like admin charges and cancellation costs
Being bombarded by facts, figures and technical jargon isn't fun, especially when you're trying to find the right deal on your car insurance.  
On the other hand, it might be beneficial to know a little about some of the insurance providers you might be considering. 
Read on to find out more about Dial Direct's car insurance, reviews and company values.  
Compare Dial Direct car insurance 
Dial Direct is owned by the BGL Group, first called the Budget Insurance Company, which was established in 1992. 
BGL mainly deals in vehicle and home insurance, along with optional extras like breakdown cover and legal protection. It also started providing life insurance in 2013, when Beagle Street was launched.  
The BGL Group values avidity, authenticity, creativity and unity. That's a lot of "ty"s!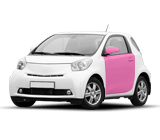 Dial Direct was acquired by BGL in 2001, and celebrated passing the one million policies mark in 2005.  
It offers standard comprehensive car insurance, as well as a premium comprehensive car insurance policy, with a range of supplemental options.  
Dial Direct only offers comprehensive insurance, so if you want third party only (TPO) or third party, fire and theft (TPFT), you may have to compare other providers.  
Your car insurance needs  
Included in the price of Dial Direct's standard comprehensive policy is: 
RAC breakdown assistance 
Uninsured driver benefit 
Transport/hotel expenses benefit 
Experienced driver discount  
UK-based 24/7 claims helpline and contact centre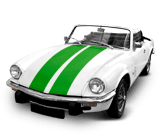 The uninsured driver benefit means that you won't lose out should you have an accident involving someone who's uninsured. 
If you're stuck after an accident that wasn't your fault, transport and hotel expenses are covered by Dial Direct's standard car insurance policy. 
Most insurance providers only allow you to use your no claims discount (NCD) on one vehicle. Dial Direct's experienced driver discount means you could save money on a second vehicle, as long as it's registered at the same address.  
Dial Direct's premier car insurance cover offers the same benefits, and also includes legal protection.  
You can add on options like a guaranteed replacement car, keycare and personal accident cover too.  
Customer reviews of Dial Direct 
Dial Direct mainly uses Trustpilot and Review Centre to collect its reviews. Plus it was given a 5-star Defaqto rating in 2017, and again in 2018. 
But don't be hasty – make sure any car insurance policy you're considering covers everything you need before you sign up.  
Look for authenticated reviews and customer service ratings for Dial Direct, to give you an idea about what to expect if you were to take out its car insurance.  
See also:
New drivers car insurance
Young drivers car insurance
Telematics car insurance
Can I get breakdown with Dial Direct? 
The short answer - yes! 
The slightly longer answer - RAC breakdown assistance is included at no extra cost with all car insurance policies.  
Is there a fee to cancel the policy?  
Usually you'll have to pay some sort of fee to cancel your car insurance. Check your policy documents for more information on Dial Direct's specific cancellation policy.  
Find car insurance quotes for Dial Direct 
You can compare quotes for Dial Direct's car insurance through comparison sites (like us!) to make viewing some of the best deals quicker and easier.  
After all, entering the same details into lots of different forms is like watching paint dry – mind-numbingly boring. 
By Amy Smith