Direct Line is one of the most recognisable names in the industry, offering a variety of cover, ranging from multi-car policies to black box insurance. 
Key points
Direct Line has been providing car insurance for over three decades
Third party only isn't available, but it does offer black box insurance for those looking to economise
Cancellation can be done over the phone, but there may be fees if your policy's already underway
Direct Line made headlines in 2014 when it enlisted Harvey Keitel for a new ad campaign. 
Reprising his role as Pulp Fiction's Winston Wolf, Keitel's turn as the efficient, no-nonsense problem solver sent a clear message to customers - Direct Line was now in the problem solving business... providing those problems involve car insurance, not blood-soaked interiors. 
Direct Line car insurance 
Direct Line began life all the way back in April 1985... back when Philip Bailey and Phil Collins were topping the charts with 'Easy Lover', Roger Moore was still James Bond, and Mike Tyson had only just begun his pro boxing career. 
While Philip, Phil, Roger and Mike's time in the limelight has all come and gone, Direct Line remains at the top of its game. Three decades after selling its first car insurance policy, the Bromley-based company is still going strong.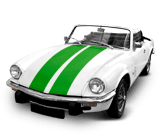 As of 2018, Direct Line offers two primary forms of cover: 
Comprehensive 
The comprehensive package includes theft, accidental damage and fire cover, as well as any claims made against you by other drivers. 
It also includes a whole host of extras, such as new car cover, used car replacement and even hotel expenses - truly living up to its name as fully comprehensive. 
Third party, fire and theft protection 
Third party, fire and theft does exactly what it says on the tin - covering damage to others and their vehicles, fire damage to your vehicle and theft. 
Direct Line's policy also has a number of additional features, such as damage to in-car equipment in the event of fire or theft, and a five-year guarantee when using an approved repairer. 
Additional policies 
Direct Line also offers a handful of individual packages that cover specific needs and circumstances. These include: 
Direct Line multi-car insurance 
If you have two or more cars to insure at the same address, a multi-car policy could save you money. What's more, Direct Line protects your no claims discount (NCD) - so even if you do have an accident in one vehicle, it still won't affect the NCD on another. 
Direct Line short-term car insurance 
Short-term policies generally last anywhere from a single day to a whole month. If you need to drive another vehicle as a one-off or for a limited period of time, Direct Line temporary car insurance could be just what you're looking for. 
Direct Line business car insurance 
If you use your car for business purposes outside of commuting - such as driving to and from clients, offices etc - you may need to insure your car for business use.  
Not to be confused with company car insurance, Direct Line business car insurance covers your own personal car for business journeys relating to your work. 
Direct Line black box car insurance 
For those looking to economise with a cheaper policy, it's worth noting that Direct Line don't currently offer third party only. However, it does offer a black box policy called DrivePlus. 
This involves fitting your car with a monitoring device that records your driving data, and can save you money if you drive safely.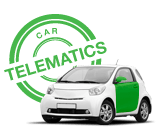 Better still, Direct Line will automatically give you a discount if you're under 25 and have passed your test. 
Can I compare Direct Line insurance quotes? 
Direct Line prides itself on not being on comparison sites. However, that doesn't mean you can't still weigh Direct Line car insurance quotes up against the competition. 
GoCompare has a whole hoard of car insurance providers to consider, so there's nothing stopping you from comparing these quotes with Direct Line. Beat the system and see how Direct Line fare against the rest of the field. 
How to cancel a Direct Line car insurance policy 
If you do decide to cancel your policy, you can do so by getting in touch over the phone. 
Direct Line has a convenient... well, 'direct line' dedicated to dealing with your cancellation requests. 
However, it's unlikely they'll want you to leave, so be prepared for some sweet talk. 
Will I be charged a cancellation fee for leaving Direct Line? 
According to Direct Line's own T&Cs, you'll get a full refund if you cancel an unused policy before it officially begins. However, you'll likely incur an admin charge if you cancel once the cover is underway. 
You'll still receive a refund if you cancel within 14 days, but you will be charged for the number of days covered; eg you'll pay six days of cover if you cancel six days into your policy. 
If you've made a claim or a claim has been made against you during this time, you won't receive a refund at all. 
Meanwhile, cancellation after 14 days will see you receive a refund of any premium paid minus the number of days used at the time. 
However, you'll also be charged an admin fee for the privilege. If you run into any problems from there, it might be worth having Winston Wolf on speed dial. 
By Martyn Grant